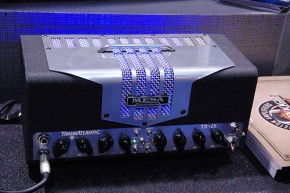 There seems to be an awful lot of interest these days in tube amps that put out lower amounts of power, especially in more boutique, cork-sniffing circles. Just about every amp company has some kind of lunchbox-sized head or ankle-biter combo that puts out five to fifteen watts of power, it appears, and many players are taking the bait and paying top bucks for these little guys. Devotees of these things claim that "five watts is plenty to gig with" and they are more than able to hang with a drummer. Personally, I have a hard time with that statement. Read more

First up in this tube guitar amplifier shootout is the Peavey 6505+ (aka Peavey 5150) – Peavey 6505+ 120W Guitar Amp Head is great for hardcore or metal players. SIX – 12AX7s in the preamp add up to even more terrifying punch and mind-rattling gain. Read more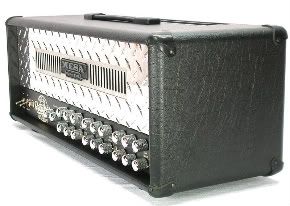 One amplifier that is highly thought of in the rock guitar community is the Mesa Boogie Dual Recto. Despite its high price tag, many guitarists swear by this amp. Read more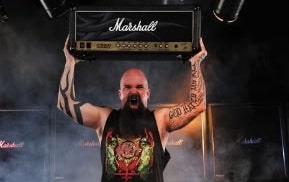 When you take the amp that has been the source of pure rock and roll crunch for decades and mix it with one of the most powerful metal guitarists ever to unleash havoc on this planet, what do you get?
Give up? How about Marshall's 2203KK. What's the 'KK' for? Why, the loveable Mr. Kerry King from Slayer, of course! Did I say 'loveable'? OK, perhaps not so much, but this amp sure is!
The 2203KK is essentially a modified JCM800, tweaked to Kerry's specifications. The guys at Marshall took his threats… um… I mean, suggestions, and incorporated some very awesome features. Read more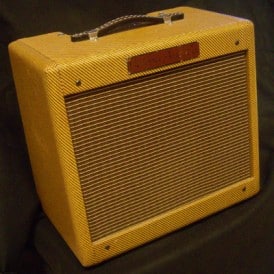 The Victoria Amplifier Company is know far and wide for crafting some of the finest tube amps available today. Company founder/tone guru Mark Baier has a sterling reputation for his 50's Fender Tweed recreations as well as his original amp designs and has seen his amps used by players like Eric Clapton, Billy Gibbons, Steve Cropper, Charlie Hunter, and Greg Koch.
One of Victoria's most popular models is the 518, which is Vic's version of a 50's Fender Tweed Champ. It delivers five blistering watts into a single eight-inch speaker via a 5F1-type circuit. Tubes employed on the Victoria 518 are one 5Y3WGTA, one 6V6GT, and one 12AX7. The speaker is either a Jensen P8R or C8R. The 518 is as pure and simple as an amp gets, with only one knob on its control panel that turns it on and controls its volume. There are no EQ knobs of any kind. The tone coming out is determined by what kind of guitar is plugged into it. Read more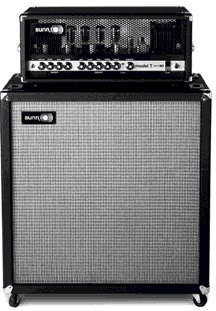 Like all great inventions, the first Sunn amps were born of necessity. After the Kingmen stormed the charts in 1963 with their megahit "Louie, Louie," the group's bassist, Norm Sundholm, found that his amp wasn't nearly loud enough for the large venues into wich his band was suddenly booked. He turned his brother Conrad for help, and by 1964 the pair had designed the world's first high powered bass amp. The next year, with rock experiencing a massive growth spurt, their Sun Musical Equipment Company was well on its way to a place in the rock music history books, supplying rock band from Cream and the Who to Queen and Kiss with thundering stacks of loud, reliable gear. Now, over a quarter-century after its birth, Sunn, which was purchased by Fender in 1985, is taking a second stab at rock greatness. If the Model T is any indication of great things, just look at some of the equipment Sunn had pulled off. Read more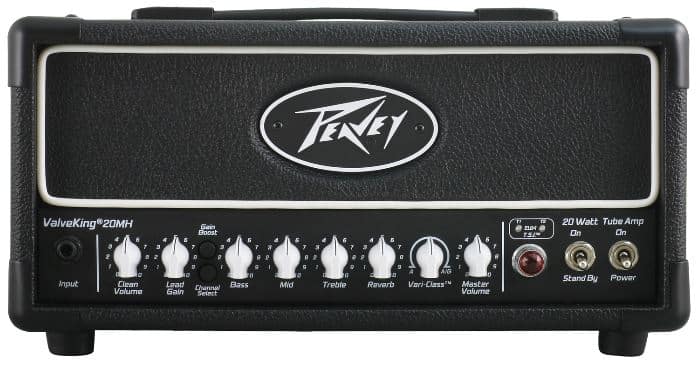 When it comes to rocking it out on stage or in the studio, you need a reliable amplifier that can provide that big tube tone. In this regard, Peavey's ValveKing II Micro-head seems to be on everyone's lips.
Boasting top-of-the-line features such: as a switchable 20W/5W/1W power output, three 12AX7 tubes, pair of EL84 power tubes, and a USB recording output. The Peavey Valve King II micro may be what you've been looking for.
In this Peavey ValveKing II review, we examine whether this unit is worth your money. Read more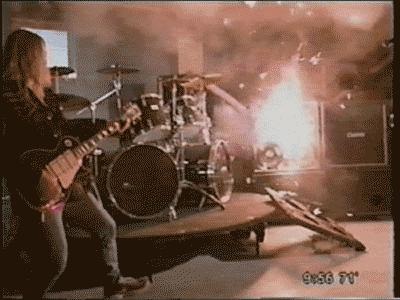 To get the most out of your tube amp, which can be a hefty investment, here are some easy to follow handling and maintenance tips. There's no arguing that tube amps still set the standard for tone – modern solid state and digital amps merely emulate the tube amps of the past. The unfortunate drawback however, is that tube amps are more expensive and fragile compared to solid state alternatives. Repairs and maintenance add to the already high costs of tube amps. Thankfully, some of these extra expenses can be avoided with proper care and maintenance. Read more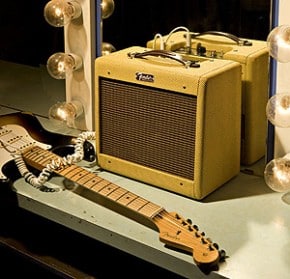 The introduction of Fender amplifiers almost coincided with the company's electric guitars in the mid 1940s. The earliest venture into the amp market by Fender was marked by the production of what they named the "Tweed Amps" which had an output ranging from three to seventy five watts. However, these amplifiers had an inbuilt Read more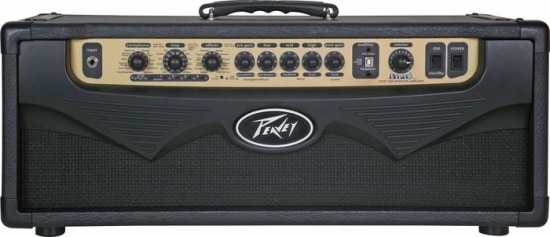 Since 1965, Peavey has built a reputation for making awesome guitar amplifiers, and they continue to evolve under the guidance of the company's founder, Hartley Peavey. Their reputation has been solidified with a series of amazing amps, such as the 6505, JSX Joe Satriani signature amp, the Valve Kings, XXX, the Classic series, the Windsor, and others. In the non-tube amp category, their patented TransTube technology is almost indistinguishable from real tube-driven amps, setting the standard for performance, tone, and affordability. And now, with their VYPYR series of amps, Peavey finds themselves at the forefront of the modeling amp race as well. Read more