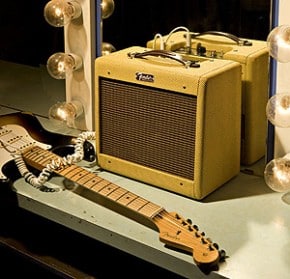 The introduction of Fender amplifiers almost coincided with the company's electric guitars in the mid 1940s. The earliest venture into the amp market by Fender was marked by the production of what they named the "Tweed Amps" which had an output ranging from three to seventy five watts. However, these amplifiers had an inbuilt Read more
Tags: ycs100H too thin, fender amplifier history, history of fender amps, history of guitar amplifiers, history fender amps, history fender amplfiers, frases de dave mustaine, fender mustang floor отзывы, fender amplifiers history, fender amp history,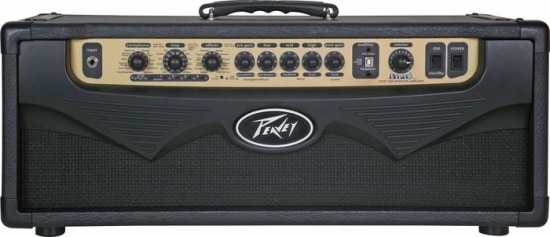 Since 1965, Peavey has built a reputation for making awesome guitar amplifiers, and they continue to evolve under the guidance of the company's founder, Hartley Peavey. Their reputation has been solidified with a series of amazing amps, such as the 6505, JSX Joe Satriani signature amp, the Valve Kings, XXX, the Classic series, the Windsor, and others. In the non-tube amp category, their patented TransTube technology is almost indistinguishable from real tube-driven amps, setting the standard for performance, tone, and affordability. And now, with their VYPYR series of amps, Peavey finds themselves at the forefront of the modeling amp race as well. Read more
Tags: Peavey vypyr series good tube sound, adjustment for peavey amp and steel guitar, history peavry amp, Vypyr 30 Head triple stack, vypyr tube 60 settings,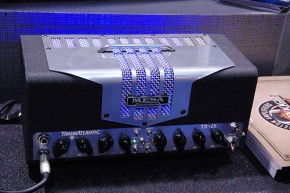 There seems to be an awful lot of interest these days in tube amps that put out lower amounts of power, especially in more boutique, cork-sniffing circles. Just about every amp company has some kind of lunchbox-sized head or ankle-biter combo that puts out five to fifteen watts of power, it appears, and many players are taking the bait and paying top bucks for these little guys. Devotees of these things claim that "five watts is plenty to gig with" and they are more than able to hang with a drummer. Personally, I have a hard time with that statement. Read more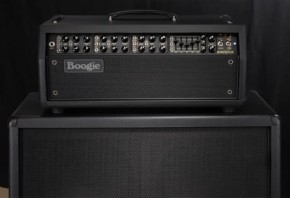 There are a few central debates that continually rage in this thing of ours, topics that never seem to get exhausted during online forum or real time arguing: Gibson vs. Fender, Fender vs. Marshall, Ginger vs. Mary Ann, Bud vs. Miller, and, most importantly, tube amps vs. solid state amps. These are the things guitarists think about. Now, I can't help you decide to play a Les Paul over a Strat or who to spend Read more
Tags: tube vs solid state amps, tube vs solid state amp, tube amp vs solid state amp, solid state vs tube amp, amp made in germany solid state guitar, tube vs solid stat guitar amp, tube amps vs solid state, tube amp vs modeling, tube amp vs digital amp, solid state vs tube amps,
Marshall is proud to present the AFD100 Slash Signature amplifier: a dual mode, all-valve 100. head that captures the tone and spirit of one of rock's most celebrated and sought after sounds – Slash's guitar tone on Guns 'N' Roses legendary, "Appetite for Destruction" (AFD). Released in 1987, this highly influential has sold in excess of 18 million copies worldwide and is the best selling debut album of all time.
Using the original AFD master recordings, Slash and Marshall painstakingly worked together to replicate his AFD sound. "This is an idea I've had for quite some time," the guitarist reveals. "So many fans have been trying to duplicate that sound. I thought, 'who better than to really perfect it other than Marshall?' We spent a lot of time together developing this amp. We stripped a couple of guitar tracks off the original AFD masters and basically got in there with a fine tooth comb so we could suss out exactly what made that sound the way that it was."
After countless hours and several prototypes, the Slash AFD100 was born with two distinct, footswitchable modes labeled #34 and AFD – both offering 100% pure Slash sounds. The first is based on the modified JCM800 2203 he's used since the late '80s and had "34" stenciled on the side, hence the "#34" name. The second is, of course, pure, unadulterated AFD. "We used 'Night Train' as one of the man reference tracks and the amp sounds just like it." Slash concludes. "I think we've been totally successful!" The amp boasts a mixture of both traditional and modern Marshall aesthetics – a unique blend of Plexi, JCM800 and Silver Jubilee cosmetics. In addition to its dual, footswitchable modes, the Slash AFD100 also has the following features:
1. Two inputs – high and low sensitivity
2. Built in Electronic Power Attenuation. Controlled by a front-panel knob, this allows you to adjust the amp's output from 100% to 0.01%, and anywhere in-between, without sacrificing the tone and feel of those all-important power valves
3. Footswitchable* Series FX loop with Return Level control
4. Valve Fault Indicator: meaning that if one of the output valves develops a fault, a visual indicator on the rear of the amplifier shows which one is working incorrectly. This "roadie friendly feature" will save valuable time getting the amplifier back up and running again, should a valve issue occur
5. Auto-Bias & Bias Current Trimmer to ensure correct power valve biasing and optimal valve life and function
*NOTE: A two-way, LED Footcontroller (PEDL-00054) comes supplied with the AFD100, facilitating switching between the #34 & AFD modes, plus FX Loop on/off.
To commemorate the 23 years that have passed since the recording of "Appetite for Destruction", the AFD100 is Limited to 2300 units worldwide, 500 in the US. Retail price is $2899 (but can be had for much cheaper – surf the online stores below to find better deals).
SLASH BACKGROUND
Slash is widely considered one of the greatest rock guitar players of all time. He has received countless accolades and awards including a 2007 star on the Hollywood Walk of Fame alongside his idols Jimmy Page and Jimi Hendrix. An original member of iconic rock band Guns N' Roses, Slash helped the band create signature sounds like the guitar riff of #1 hit "Sweet Child o' Mine" and "Welcome To The Jungle." The band dominated the 1980's and 90's music scene selling more than 100 million albums worldwide and ushered in a decade of hard charging rock music. After leaving the band, Slash went on to critical acclaim in his personal project Slash's Snakepit, and global success with supergroup Velvet Revolver.
Slash has been widely sought after by the biggest musicians of all time, performing with everyone from Michael Jackson to Stevie Wonder to Ray Charles. Slash is one of the marquee playable characters in Guitar Hero III, has two signature Gibson guitars in his name, and authored his own top-selling biography Slash in 2007. Slash recently landed on the top of the charts with his first true solo album, SLASH, which debuted as #1 Rock Album and #3 overall on Billboard's coveted Top 200 charts, in addition to going #1 in more than 13 countries. The album features an all-star roster of guest musicians including Ian Astbury, Chris Cornell, Rocco DeLuca, Fergie, Dave Grohl, Myles Kennedy, Kid Rock, Lemmy Kilmister, Adam Levine of Maroon 5, Duff McKagan, M. Shadows of Avenged Sevenfold, Ozzy Osbourne, Iggy Pop, and Andrew Stockdale of Wolfmother. In addition to a long career filled with prestigious awards and accolades, Slash was recently honored by the Hollywood Chamber of Commerce who named him as an official selection for 2011 to receive a star on Hollywood's iconic Walk of Fame. A date for the ceremony has yet to be determined. See the Marshall Randy Rhoads JCM800 1959RR Guitar Amplifier.
Tags: afd100 #34, fixing input orange th100, marshall slash head,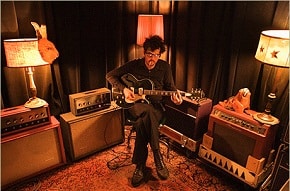 Tone is one of those things that guitarists look for, long for and obsess over. Non-guitarists often don't understand our mania for it and our ability to split endless hairs in pursuit of it. We all have our tonal benchmarks that set our ears ablaze and gave us something to aim for in our lives, and it is always interesting to find out what tones inspire what people out there in Gear-Vault-land. To that end, your ever-grooving staff here at GV has compiled a list of favorite guitar tones from the 1950's-1980's classic rock period that got most of us going on the tone questing lifestyle. It will surely cause much discussion and argument amongst all of you, but that is kind of the point. Let us know your favorites, too, as we like to keep these conversations going and see who all of you dig. Read more
Tags: guitar tones for songs, best guitar tones classic rock, classic rock amps, classic rock guitar tone, guitar tone classic rock, top 10 guitar tones,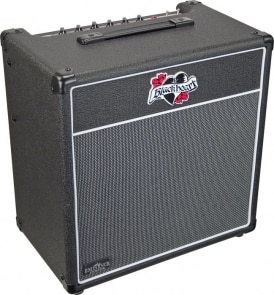 Following the highly successful 2008 Manson's Guitar Show, Ampeg and Blackheart amps are pleased to announce they will be exhibiting at this year's show with a host of cool new products and exciting gear on display.
The exhibition will be held at the Riverside Leisure Centre, Exeter on the 24th & 25th October 2009, which promises to be an unmissable event. Ampeg and Blackheart will both be debuting for the first time in the UK, new products including the Ampeg Micro VR Head and SVT-210AV cab, BA300 and 600 combo's.
Blackheart will be showing the BH100H Hothead amp as well as the entire Blackheart range of amps, cabs and combo's. Even better there will be special deals at the show and each day there will be a chance to win a BH15-112 Handsome Devil combo worth $449. Read more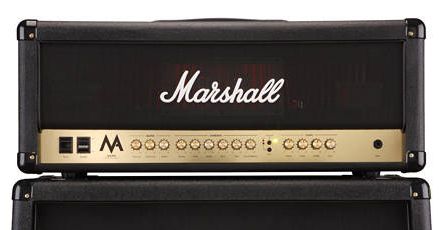 For the best part of 50 years the sight and sound of a Marshall valve amplifier has been the envy and dream of many a guitarist. Legendary artists such as Slash, Jeff Beck and the late great Jimi Hendrix, plus rising stars like Ray Torro (My Chemical Romance) and Alexi Laiho (Children Of Bodom) continue to inspire with their raw talent and mighty valve-powered Marshall backlines. So when it comes to tone, it's clear that professional guitarists love valves.
Now Marshall invites you to experience valve tone for yourself with our most accessible range of valve-driven guitar amplifiers ever – introducing the all-new, all-valve MA Series. Read more
Tags: marshall ma, Marshall ma series review, MARSHAL MA SERIES AMPS, marshall 50 watt ma 50h head review, marshall amps MA series, marshall ma 50 half stack, marshall ma 50 size, Marshall MA series manual, marshall ma100h,
Don't believe the hype. After the barre chord, the most important thing I learned as a guitarist was to take any and all advertisements that promise "monster tone at affordable prices" and budget friendly, triple-digit-decibel orgasm" with a grain of salt. After all, what are manufactures suppose to say? "Our product sounds cheesy and tinny, but what do you expect for $500?" I think not. Read more
Tags: set up acoustasonic sfx amp, Satellite Fender SFX Amplifier, satellite fender, ovation piezo not working, first year of fender sfx ii, fender sfx satellite amp how does it work, fender satellite sfx, fender satelite sfx, fender satelite amp, fender acoustasonic satelite speakers,
The Tone King Presents : Line 6 Spider vs. Peavey Vypyr Video Shootout. TTK lines these two amps up side-by-side to give you an exclusive look at how these little guys sound. I really appreciate how methodical and attention to detail TTK is, you can tell he has lots of experience doing video gear reveiws.
Performed by:
lmsjr

To my ears I think the Peavey Vypyr wins hands down (for a cheap amp), but after reading some of your comments below, I guess my opinion is just that… and opinion. What amp do you prefer?
Btw, please shoot on over the TheToneKing.com and give a shout out to TTK.
Tags: line 6 compared with peavey, utube spider amplifiers, peavey vypyr or line 6 spider IV, Peavey vypyr 30 vs Line6 spider 40, Peavey VYPYR 2x12 combo youtube, peavey vyper vs line 6 spider, peavey vyper 15 vs line 6 spider 15, peavey or line 6, line 6 spider vs peavey vyper, Line 6 spider jam review,