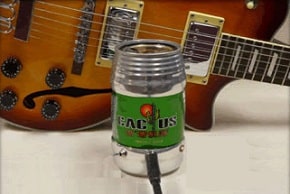 The first step in building your very own beer can amplifier will be to get an empty can of the beer of your choice. After you have your empty can you will need to remove the bottom of the can. With a little bit of patience and a razor knife, this can be done quite easily. Read more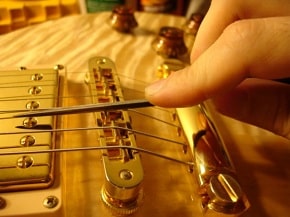 Have you ever noticed how your low 'E' string just never stays in tune? Wondering why it's harder to play your guitar rather than your buddies' slick Gibson? The secret to effortlessly traveling along the neck of an axe that melts like butter is probably in the setup. Read more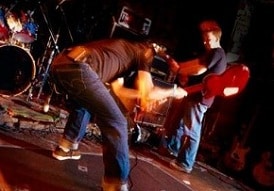 Last weekend, my band and I dropped in the studio to lay down some tracks for three songs. Recording is always a tedious process, and involves so much work from the band as well as the recording engineer. Depending on the degree and seriousness of the project, the process can take anywhere from two days to 2 months, maybe even longer.
Our progressive rock quintet is composed of a drummer, a bassist, two guitarists, and a vocalist. Everyone but our drummer does vocals, so you could say 4 vocalists. We record drums first, then guitars, bass, and finally vocals. When necessary, all five of us get in the room together to throw down gang vocals. Read more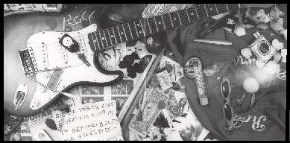 Irrespective of time, place or anything, whenever people talk about guitars, be it anywhere in the world, the name Fender Stratocaster inevitably creeps in.
This kid built his own DIY homemade – Mesa Boogie Dual rectifier (2 channel). He says it's created from old Tesla music 70 amplifier parts. You can see more photos here.
Mesa Boogie Dual rectifier Home Brew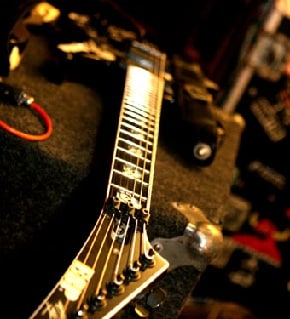 For the longest time, I refused to play anything but DR's on my electric guitar. Though, once I really began gigging out every other weekend, I began to encounter a really frustrating issue. Every two-three shows, I was breaking a string. After considering a setup and messing around with new saddles, I decided to try a set of Ernie Ball coated slinky strings. I haven't looked back since. Read more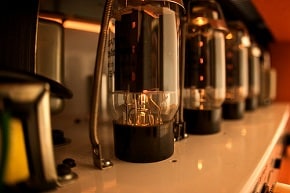 Have you ever wanted to hear what a few EL34's and some 6L6's blended together in your powerstage sounded like? Orange Amplifiers has struck a distribution agreement for a new technology called DIVO Tubesync that will allow users to do just that! Read more
In the jargon of producers and recording engineers, equalizers fall into two general categories: "surgical" and "character." The surgical EQ is used correctly, e.g., when you wish to focus on a problem frequency without affecting the neighboring frequencies. Much like a surgeon, you want to go into a narrow band with a very precise cutting tool—an appropriate simile since we primarily "cut" or reduce problem frequencies. Examples would be taming harsh frequencies on cymbals; sibilance or plosives in vocals; fizz or wool on distorted guitars Read more
NAMM 2011 — This Hyper-Mod Telecaster Control Plate for all 2-pickup right- or left-hand instruments contains AweSome Musical Instruments' revolutionary patented Pickup Tone Multiplier (PTM) switching system. With only three switches, this drop-in product lets you instantly get 100 percent more of the additional pickup tones that are silently hiding in your instrument. Because this product gives you twice as many pickup tones, you are better able to find that elusive signature sound you desperately want.
This completely wired PTM-enhanced black acrylic Telecaster Control Plate contains a stacked volume/tone pot and their 2-pickup PTM T-board and is made to fit a standard American Telecaster (or equivalent) body. It is designed to let you connect your two pickups and is easy to install with no soldering needed. Read more
CE Distribution, LLC has been chosen as the exclusive distributor for MusiCap Capacitors. The world famous MusiCapTM film-and-foil capacitors (formerly Hovland MusiCaps), are made in the USA by UpTone Audio and are distinguishable by their new red, white, and blue colors.
Alex Crespi, owner of UpTone Audio, said, "CE Distribution was the best choice for MusiCapsTM because of their outstanding reputation for quality products, excellent customer service and quick, accurate shipping Read more