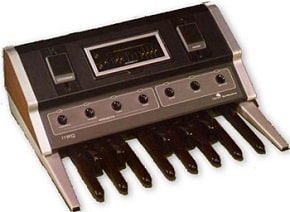 Looking like the amputated bass pedals from a home spinet organ, the Moog Taurus synthesizer was introduced in 1974 to bring synthesis to musicians' nether regions. Odd as it may seem, over its seven years of production, the Taurus found favor with, of all people, guitarists and even bassists. Among its users were Andy Summers and Sting, Alex Lifeson and Geddy Lee, Pink Floyd, Genesis and, even the great shredder, Yngwie Malmateen.
The Taurus (shown here) was a monophonic synth, and while it had just 13 pedals, its two oscillators had a range of five octaves. It offered three preset sounds—Tuba, Bass and a signature tone called Taurus—and one user- programmable patch that could be created with the unit's voltage-controlled oscillators, filter and amp. Two foot sliders on top of the unit gave control over filter cutoff and volume.
Moog introduced the Taurus II in 1981. It upped the ante with 18 pedals, modulation and pitch-bend wheels, and a waist-height control panel that made settings easier to change during performance. Moog ceased making the Taurus In 1983 as digital synths came into vogue. Read more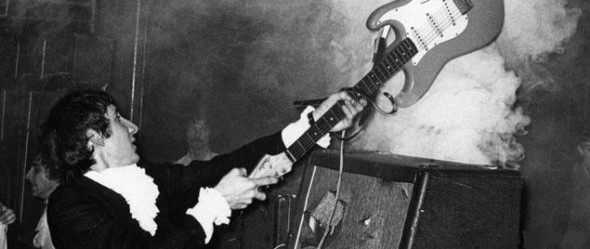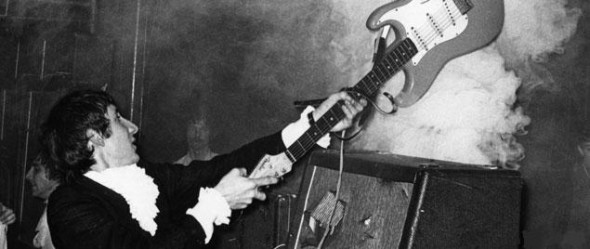 Before there was punk, there was Pete Townshend. No one in the music world prior to Pete Townshend was so able to channel young rage into aggressive and fierce guitar playing. Certainly people like Clapton and Hendrix demonstrated that the electric guitar was a liberating instrument, but it was Townshend who first turned it into a symbol of anger, rebellion, and even danger. If it was Elvis' hips and sneers that had mothers locking up their daughters in fear of rock and roll, it was Townshend's crashing guitars (and his smashing of guitars) that mothers want to lock up their sons.
The Who were the loudest, the brashest, and the roughest of the hard rock bands to emerge in the late '60s. They were in the original sense of the term, punks (and let's not pick nits over the "mods vs. rockers" stuff). Zepplin was more musically experimental, although no less excessive in their personal and public pursuits; The Rolling Stones were nastier and more lewd; but The Who were the maddest, and they weren't afraid to show it. They broke each others' noses, they broke up hotel rooms, and they broke their equipment. They mouthed off, they drove expensive cars into swimming pools, and generally taunted anyone that didn't understand them or got in their way. But under Townshend's leadership, The Who played some fo the most memorable guitar tunes in the history of rock. Townshends was—and is—and incredible songwriter who created the defining rock anthems for the "post-flower power" generation. The structure he created for Tommy became the formula for all "rock operas" to follow, from The Wall to Operation: Mindcrime. Read more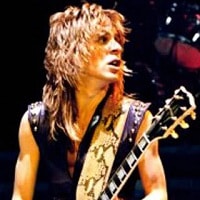 Randy Rhoads fans, here's some unseen video footage that recently surfaced. As a huge Randy Rhoads' fan, whenever some unseen audio or video is discovered, it's like finding the Holy Grail. And so it is, apparently, with the below video of Randy Rhoads performing an extended (7:50) solo from 1979 with his former band, Quiet Riot. Read more
The PRS SC 58 is Paul Reed Smith Guitars' newest vintage inspired electric guitar model. With a single-cutaway body shape, an artist-grade maple top, and new "Pattern" neck shape, "V12" finish, and two-piece adjustable PRS bridge, the SC58 guitar blends modern and classic elements. Read more