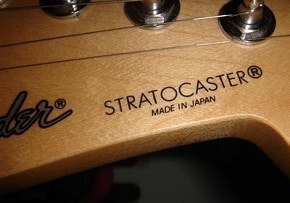 Every guitar player, at some point or another, aspires to own one of the top brand-name instruments on the market, whether made by Fender, Gibson, Gretsch, Paul Reed Smith or anyone else. In some ways, the guitar one plays becomes an identifying symbol; Stevie Ray Vaughn, for instance, was seldom seen with anything other than a Fender Stratocaster in his hands. Not many people could pick Peter Frampton out of a lineup today, but they know he played a Gibson Les Paul. Read more
Tags: made in japan import guitar, korean vs japanese guitars, korean guitar makers, are chinese guitar pick ups any good, importing guitars from china, japan vs korean protone guitar, japanes guitars vs korean, korea import fender, korea vs indonesia guitars, korean vs japanese vs american esp guitars,


The hard-working folks at Epiphone Guitars have stomped on the gas pedal as they bring the new 2011 Nighthawk to the marketplace. Public opinion about the Gibson Nighthawk has always run fairly high, as the older models are slowly climbing the rungs of the sought-after ladder, but this new Epiphone version – for all of the interesting factory tweaks it's been given – has one thing going for it that can be best described as compelling Read more
Tags: epiphone nighthawk custom reissue review, Epiphone Nighthawk Review, diference between epiphone nighthawk and gibson nighthawk, epiphone nighthawk mod,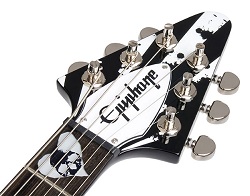 MACHINE HEAD guitarist/vocalist ROBB FLYNN, fueled by a photo of the headstock that popped up on the Epiphone blog, and now the YouTube video with a short over-view (see the video below).
Guitarist/vocalist Robb Flynn of San Francisco Bay Area metallers MACHINE HEAD recently signed a multi-year deal with Gibson/Epiphone that will see Epiphone launching an exclusive Robb Flynn Signature series, baritone-scale Flying-V guitar.
Flynn and MACHINE HEAD drummer Dave McClain are both at this year's NAMM show at the Anaheim Convention Center in Anaheim, California. You'll find Dave signing at the Yamaha booth on Saturday, January 15 at 11:15 a.m, and Robb signing at the Epiphone booth on Friday, January 14 at 3:00 p.m.
Here's the first video revealing Robb Flynn's Baritone Flying V guitar Read more
Tags: マシーンヘッド ギター, Vault Custom Shop VCS-V3BFlying V Electric Guitar review,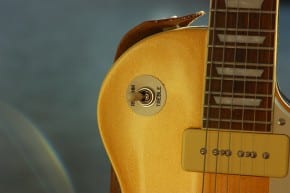 Gold tops are the coolest. There, I said it. I know, I know, '59 Burst, yadda, yadda, yadda, flame top, whatever. Give me the gold, Baby. Of course, the coolest of the gold tops are the 50's gold tops with P90's, which are the original Les Paul design, as humbuckers came along a few years later. The only problem is that real 50's Les Pauls pretty much require a mortgage to obtain, at least for most of us. Thankfully, Epiphone has come to the rescue with the Limited Edition 1956 Les Paul Gold Top. Read more
Tags: ephipone gold, epiphone gold top p90, GIBSON 60TH ANIVERSARY LES PAUL GOLS TOP WITH P90 PICKUPS, great tone out of a 56 gold top epiphone, les paul gold top guitar,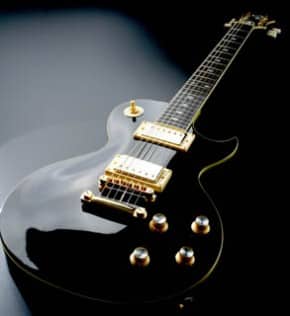 Last week we wrote a piece asking, you, the reader, if Xaviere Guitars are junk. The responses we received in the comment section was significant to our research and the debate was a great success. We've spent some time reading through the comments and determined that a handful of folks, out of a 100+ comments, posted their bad experiences from GuitarFetish and Xaviere guitars, while many posted their positive experiences. Read more
Tags: xaviere guitars, guitarfetish, xavier guitars, xaviere guitar reviews, Xavier Guitar Reviews, xaviere guitar, Xaviere Acoustic Guitars reviews, xavier guitars reviews, guitarfretise, xaviere bass,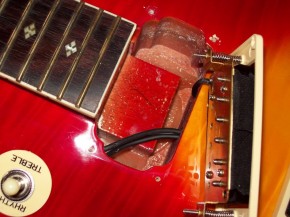 Guitar Blogs and Webzines normally write about all the great and positive hooptah, in regards to guitars and guitar companies, and usually shy away from talking about what really needs to be talked about. Here at Gear-Vault we believe in the "no bullshit' policy, which means we not only write about the good that need to be revealed, we also write about the bad and the ugly–that–MUST be exposed. Read more
Tags: guitarfetish complaints, xaviere guitar review, guitarfetish reviews, where are xaviere guitars made, xaviere guitars review, xaviere guitars reviews, xavier guitars review, xaviere acoustic guitar reviews, xaviere xv-500, review of xaviere guitars,
Epiphone's determination to build high-quality, high-standard guitars with a reasonable prices tag began many decades before our current economic situation, making the company a long-trusted foundation of "great bang for the buck" instruments. Read more
Tags: EPIPHONE EXPLORER GT, epiphone explorer gt reviews, medium fret 23 inch electric guitars,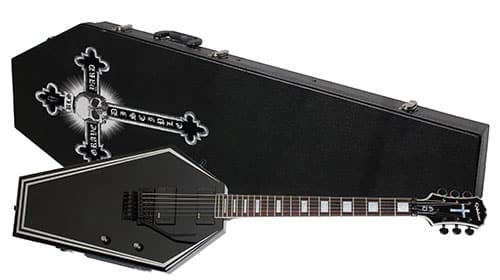 Zakk Wylde is one of the most iconic heavy metal guitarists of our time and has had his praises sung far and wide. From his years with Ozzy Osbourne to fronting his own band, Black Label Society, Wylde has proved his point time and again and is considered by many to be the last of the true guitar heroes. Read more
Epiphone Guitars–Marcus Henderson, best known as the heavy-metal guitarist behind a majority of guitar riffs and solos in the highly successful video game Guitar Hero, has joined forces with Epiphone to design and create the Apparition signature electric guitar. Marcus says this dream axe is designed to be the very definition of what a 21st century guitar should be: substance with killer style, bulletproof construction, and above everything else, huge tone. Read more
[ Image: Agile AL-3000 Rootbeer ]
Agile Guitars are quickly building a reputation for high-quality instruments at super-affordable prices. One of their best offerings is the AL Series, which are classic-looking, vintage-approved Les Paul/Singlecut-style guitars that pack a lot of bang for the buck and give players access to looks and tones that had to be scrimped and saved for in previous eras.

The Agile AL-3000M features a neck-thru design with a wide profile that provides everything a Les Paul-jones-ing picker could want at a fraction of the price of a Nashville Gibson. the guitar also features a solid mahogany body with a maple cap, a one-piece mahogany set neck with an ebony fretboard and abalone inlays, and 22 jumbo frets. Electronics on board include two Type V Alnico humbucking pickups for generating warm, traditional tones, improved pots and output jack, and 18-gauge American wire to tie everything together. Read more
Tags: agile les paul, agile guitars, agile les paul guitars, les paul agile guitar, aigle les paul guitars, AGILE LES PAULS, Agile Les Paul style guitar, agile les paul review, agile 2800 guitar colors available, agile guitar reviews,