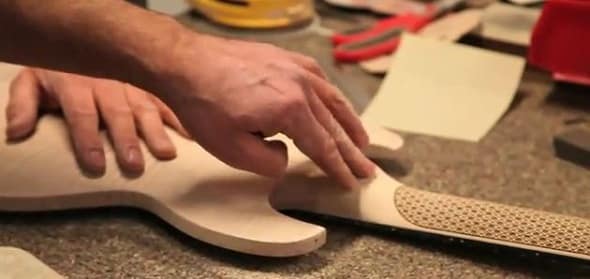 NAMM 2011 — DBZ Guitars announces a new breakthrough in guitar neck design. Unveiling of DBZ's cutting edge new necks, called the Dean B Zelinsky 'Z-Glide' Reduced Friction Neck (patent pending) will take place at the 2011 NAMM show January 13 in Anaheim, California.
The Z-Glide guitar necks, which will be available as an option on DBZ USA Custom Shop Guitars, utilize a surface designed to let your hand glide effortlessly up and down the neck. Dean Zelinsky's Z-Glide necks eliminate the sticky/clammy feeling gloss lacquered necks are known to produce. Read more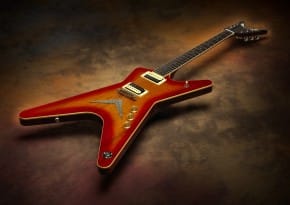 Dean ML Guitar – I'm willing to wager that every guitar player has heard or played a Dean Guitar. Of course you recognize Dean's distinctive winged logo and diverse body shape of the ever so popular Dean ML, but do you know where it all comes from? Read more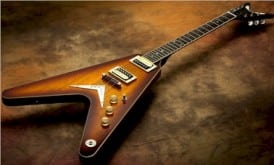 In 1976 Dean Zelinsky set out to create a guitar that would rival all guitars; he was determined to build a guitar that would sound better and equally important, play better than what he had experienced testing all the brands he could get his hands on in the repair business. Read more
Master guitar builder Dean Zelinsky creates textured Snake Skin finish using new techniques — DBZ Venom Snake Skin Guitar.
DBZ Guitars travels to Frankfurt, Germany next week to reveal the new Venom Snake Skin guitar along with its entire line of guitars at Musikmesse, the world's leading trade fair for music.
This is the first time Dean Zelinsky will take his new company, DBZ Guitars, to display at the show and is in direct response to the international success the new line has experienced during its first year. The new Snake Skin finish achieves unparalleled realism, in both looks and feel, using Zelinsky's proprietary techniques. Read more
DBZ Guitars–For the first time in history a legendary guitar maker has granted us a unique opportunity: A front row seat to a real behind the scenes look at "The Making of a Guitar Company". The last time anything like this was possible was when Leo Fender left Fender and started Music Man. At that time we did not have the Internet and the technology to broadcast the journey did not exist. Read more

DBZ Guitars is receiving magnificent press in the guitar world, and rightfully so. Legendary guitar builder & designer, Dean B. Zelinsky, has really intrigued us with his excellence in guitars. Yesterday Gear-Vault reported the recognition DBZ Guitars is receiving from their Bird of Prey guitar that will be published in GuitarWorld. Read more
Premier Guitars had the pleasure of meeting Dean Zelinsky and doing a really cool video interview with the godfather, himself. Scroll down to watch this exclusive video interview. Read more
Dean Zelinsky, founder of Dean Guitars, announced this past Tuesday that he is launching a new line of guitars, called DBZ Guitars LLC (http://www.DBZGuitars.com). Zelinsky recently removed his name and endorsement from Dean Guitars, noting that he did not want his name on them any longer, due to their 'declining' quality.
DBZ Guitars was launched in order to give Mr. Zelinsky 'personal control over design, direction and quality'. The company website also features a forum, where Zelinsky can chat with fans of his guitars. Sign up to DBZGuitars Message Forum.
Dean Guitars was founded in 1976, when Dean Zelinsky was only 18 years old, and helped to bring about some new concepts in guitar design. The new line of DBZ Guitars will continue with that legacy of inventiveness, using laser technology, proprietary graphics applications, and exotic woods. The new DBZ Guitars are scheduled to debut in January 2009.
Dean Zelinsky has also partnered up with Jeff Diamant (Diamond Amplification) and Terry Martin.

Advertisement————————————
[% oiopub-banner-3-left %]————————————————————
"Jeff and I share a vision for DBZ, and see eye-to-eye on how this industry should be serviced", said Zelinsky.
DBZ Guitars plans to put more of the modern technology to use to bring about the next generation of guitars. They also plan to produce not only high-end guitars, but models that will fit everyone's budget.
Zelinsky plans to exceed the expectations of Dean Guitar's fan base of over 30 years.
Gear-Vault Classifieds is an eBay alternative. Come sell your guitars and amps with us, for FREE!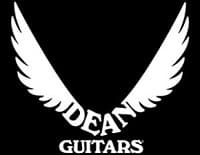 Today Gear-Vault received information that Dean Zelinsky, founder of Dean Guitars, announced that he has parted ways with Dean Guitars, the company that he founded in 1977. Read more