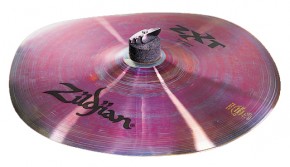 Drummers have a unique perspective when it comes to generating sound. While other instrumentalists are limited to what they can be plugged into via an effects-loop or, stomped on via a bloated pedal-board, drummers can make virtually anything percussive. Kitchen sinks, lengths of copper pipe, hubcaps and license plates have all found there way to my percussive arsenal. Found objects can really open up one's sonic creativity. Read more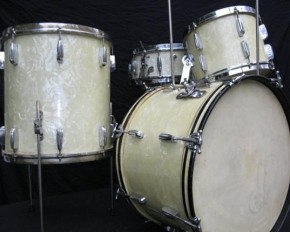 I now understand what writers go through when trying to assemble an accurate description of the subject at hand. Whether it's a painting, a great moment in sports, a catchy new song or the newest Ford pickup truck, the definitions of such potential pop icons can become daunting. This has been my conundrum in coming to terms with the Four-Piece drum set. Read more
Tags: yhs-att_001, two piece drum set, 4 piece drum set up bigger rack tom or smaller, elvin jones drum kit, famous drummers who play 2 piece drum kits, famous percussion pieces, four piece drum kit,
Soultone Cymbals is proud to introduce the addition of Old School Edition cymbals to their Vintage Series product line. Developed in cooperation with Soultone Cymbals roster of top drummers, percussionists and their own Turkish master craftsman, this new line is based on the classic cymbals of the 1950′s and 60′s. They offer a richer, darker signature sound, and a new EarthStroke natural finish with deeper lathing to provide a sweeter open tone for nearly any style of music. Read more
Tags: Soultone Cymbals giveaway,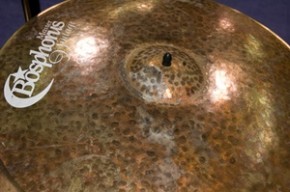 Far too often I'm told buy a band leader or record producer, to play something "kinda funky". Funky is, of course, defined in many different ways depending on who you talk to. If you're talking to Stanton Moore, funky is just a way of life! Moore's vast and varied career has placed him behind the kit for a litany of diverse musical acts, everything from the funky battle-star that is Galactic to the throw down metal gauntlet of Corrosion of Conformity. Moore can cut it all and still keep his signature sound swingin'…now you can too! Read more
Pearl's Forum kit… Ready-Set-Go! This kit is the complete Package, providing the ultimate quality from an all-inclusive drumset package on the market, which now features #33 Pure White finish with Black Drum Hardware. This distinctive color option is sure to catch the attention of all fellow drummers and non-drummers alike!
Pearl's Forum Drum set package includes absolutely everything you will need to get started on your path to drumming ecstasy, including a set of high-quality cymbals, a pair of Vic Firth drumsticks, a sturdy drum throne, and even a free DVD with all of the set-up, tuning, and instructional pointers you'll need to help get you started. Read more
Tags: inci lak drum begendirme,