First up in this tube guitar amplifier shootout is the Peavey 6505+ (aka Peavey 5150) – Peavey 6505+ 120W Guitar Amp Head is great for hardcore or metal players. SIX – 12AX7s in the preamp add up to even more terrifying punch and mind-rattling gain. Read more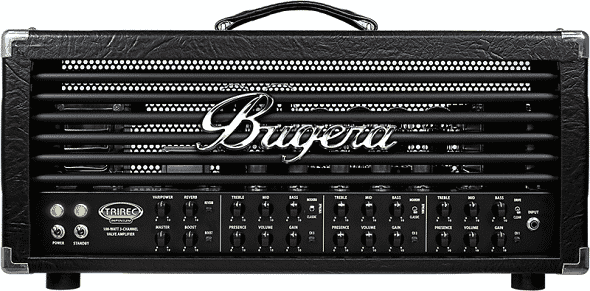 Generally speaking, the guitar market is similar to every other market, in that it functions and relies on the basic principle of "You get what you pay for."
However, the days of this age old, but sound principle might be numbered.
Specifically, I'm talking about the Bugera TRIREC, their take on the Mesa Triple Recto. At least that's what many are saying.
Now, I know what you're thinking; "Oh God, not another mindless article about Tube vs. Solid State."
No, my thoughts on this issue won't be more drivel on wattage, and valves, but will focus more on tapping in to what's really important: The Players. What they think of this, their thoughts, their ideas, likes and dislikes, etc.. Read more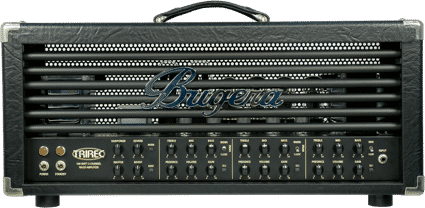 From the Bugera Website —
Valves can be mined for an enormous palette of tones, but most amps leave you with just a Master Volume dial and one choice of valves, making it all but impossible to experience these varieties at anything less than titanic volumes. Enter the BUGERA TRIREC—this all-valve tone buff et features a Varipower dial that scales output power from 1 to 100 Watts, giving you sweet power tube saturation at apartment-friendly volumes. Feel like experiencing a power valve variety besides 6L6? Just flick a switch and you're ready to swap them for EL34 valves (not included). It also features three preamp channels, each with a wide array of sound options, internal reverb, a boost option, an FX loop, and three rectifier modes (valve, silicon diode, valve and silicon diode). Read more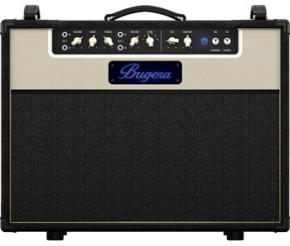 Bugera has become one of the most popular amp companies out there due to a winning combination of price and features. Bugera's latest offerings, the BC30 and BC15, will undoubtedly continue in this tradition, providing boutique tone on a blue-collar budget. Read more

Bugera 333XL is the ultimate guitar amp head for rock, metal or hardcore guitarists.
From its raw massive tone, to it's tight articulate punch, this colossal power machine determines road-worthy and redefines reliability.
The Bugera 333XL amplifier comes with 3 distinct channels of controls and delivers a powerful 120-watts of madness. The Bugera 333XL comes with a rugged four-way metal case footswitch for channel and FX selecting. Read more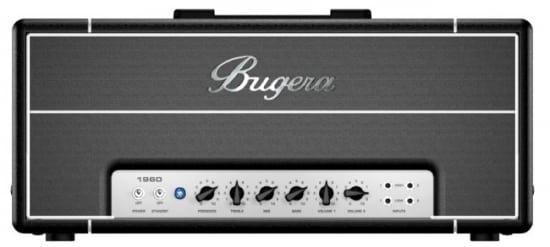 Bugera is probably one of the biggest buzz in the amp world: Made by Behringer, which is known for its wide range solid-state gear at amazingly affordable price, has entered the heavyweight tube-amp arena with a loud- and promising-explosion. Bugera amplifiers are made in Behringer's sprawling factory complex in Zhongshan, China. Bugera produces 17 different models: six highpowered heads, one 55-watt boutique-style vintage head, seven combos amps, a slant-front 4×12 speaker cabinet and two bass amp heads. Read more


Bugera 6262's clean and crunch channels feature a vintage designed EQ section with bass, mid and treble that is simply beyond one's imagination. Both channels offer classic presence controls. In addition, there is a master volume and a master cut control. There is an internal diode that pushes the amplifier even harder making it break up more. The Bugera 6262 also features useful effects loop for you FX lovers. Impedance switches (4, 8 and 16 Ohm) are made to match virtually any speaker cabinet. Heavy-duty, rugged footswitch for channel selection and FX Loop function are included. The guys at Bugera are no slouch, they hand make their tube amplifiers using high-quality components and excel for building rugged equipment to ensure long life and road-incredible amps.
The Bugera 6262 amplifier is amazingly versatile as it can be used in the practice area, the stage, and in the recording studio. This piece of equipment really does the trick for all settings. With a massive power transformer at 120 watts full blown, doubt any sane guitarists will turn the master up past 6, but who said guitarists are sane? When it is rocking out it goes from country style slight clipping, to bluesy twang, to hard rock sing, to rock grind. If you like the British sounds then this is absolutely the amplifier for you. Read more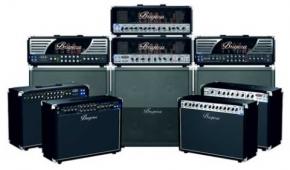 Behringer is known for its wide range of amazingly affordable and primarily solid-state music equipment. The Behringer crew decided it is time to enter into the heavyweight tube-amp arena, and they didn't come quietly, they came in blazing with a new brand to grace upon us. Meet the budget blaster … the Bugera tube amp! Read more