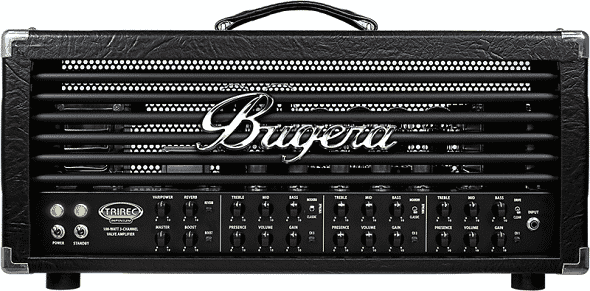 Generally speaking, the guitar market is similar to every other market, in that it functions and relies on the basic principle of "You get what you pay for."
However, the days of this age old, but sound principle might be numbered.
Specifically, I'm talking about the Bugera TRIREC, their take on the Mesa Triple Recto. At least that's what many are saying.
Now, I know what you're thinking; "Oh God, not another mindless article about Tube vs. Solid State."
No, my thoughts on this issue won't be more drivel on wattage, and valves, but will focus more on tapping in to what's really important: The Players. What they think of this, their thoughts, their ideas, likes and dislikes, etc.. Read more
This kid built his own DIY homemade – Mesa Boogie Dual rectifier (2 channel). He says it's created from old Tesla music 70 amplifier parts. You can see more photos here.
Mesa Boogie Dual rectifier Home Brew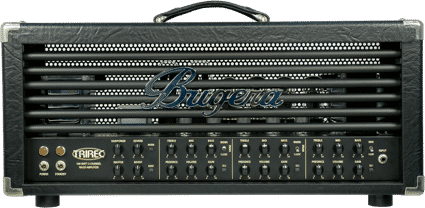 From the Bugera Website –
Valves can be mined for an enormous palette of tones, but most amps leave you with just a Master Volume dial and one choice of valves, making it all but impossible to experience these varieties at anything less than titanic volumes. Enter the BUGERA TRIREC—this all-valve tone buff et features a Varipower dial that scales output power from 1 to 100 Watts, giving you sweet power tube saturation at apartment-friendly volumes. Feel like experiencing a power valve variety besides 6L6? Just flick a switch and you're ready to swap them for EL34 valves (not included). It also features three preamp channels, each with a wide array of sound options, internal reverb, a boost option, an FX loop, and three rectifier modes (valve, silicon diode, valve and silicon diode). Read more

Bugera 333XL is the ultimate guitar amp head for rock, metal or hardcore guitarists.
From its raw massive tone, to it's tight articulate punch, this colossal power machine determines road-worthy and redefines reliability.
The Bugera 333XL amplifier comes with 3 distinct channels of controls and delivers a powerful 120-watts of madness. The Bugera 333XL comes with a rugged four-way metal case footswitch for channel and FX selecting. Read more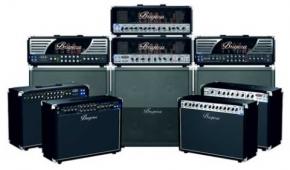 Behringer is known for its wide range of amazingly affordable and primarily solid-state music equipment. The Behringer crew decided it is time to enter into the heavyweight tube-amp arena, and they didn't come quietly, they came in blazing with a new brand to grace upon us. Meet the budget blaster … the Bugera tube amp! Read more