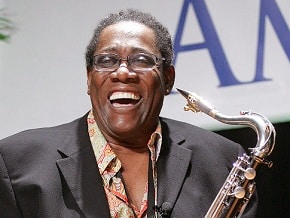 June 18th, 2011. A somber day for the world. For on that day, we lost a true musical hero; a veteran of blue collar, down and dirty rock n' roll… and his name was Clarence Clemons. Read more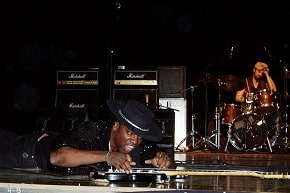 Blues You Can Use From the Desert Southwest – Every once in a while, you run across something that is just astonishing, something that you'd never expect to find. For this writer, that "something" is bluesman Carvin Jones, who has long been the pride of Phoenix, Arizona and has over time become a familiar and welcome face on the European concert circuit. Read more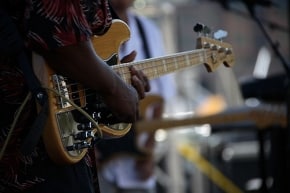 I love the blues. Blues was my favorite music for many years and I have played it, listened to it, supported it, and written about it. I also realize its historical importance as one of the four table legs that hold up the last 100 years of American music, the other three being jazz, country, and early rock. There is, however, a question that gnaws at me about the blues from time to time and, since this is my gig, I wanted to pose it to you, my faithful Gear-Vault readers and that question is this: why won't the blues evolve? Read more
Young Tallan Nobel Latz is a name to remember. After you watch the video below you'll know why.
A 9-year-old who plays blues guitar? Sounds like perfect fodder for a talent show. With an interest in "rocky blues," this little soul man wows the audience with his technical prowess. As host Nick Cannon exclaims, "Tallan got talent!" The boy has class, too — he says he'd like to win the prize money so his mom can quit her job and they can spend more time together.
This kid can teach me how to play guitar!
On another note, check out this sweet axe – DBZ Croc Skin Bolero Guitar