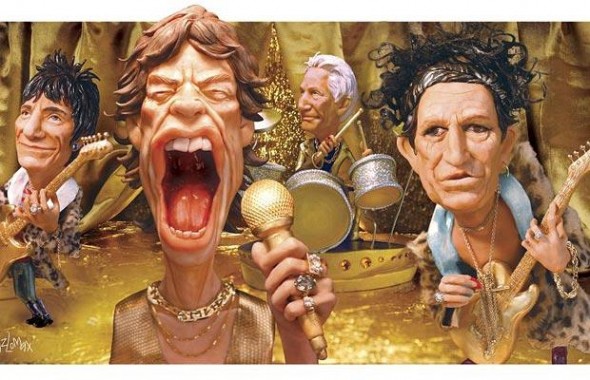 What makes a classic rock song? Is it the legendary era it was born? The fact that you know within the first two beats that this is YOUR SONG!?! The fact that time slows down and the world shuts up followed by the inevitable yet involuntary foot tapping/head banging as you Crank it Up? Maybe, that spark that keeps you Rockin' Out to it in your brain all day? There's No Way anyone could perform your Jam better! Are YOUR favorite classic rock songs untouchable?
Let's consider Limp Bizkit's cover of The Who's "Behind Blue Eyes." There was nothing particularly different or special about the song to make it unforgettable. Honestly, their mediocre at best cover sounds like a last-minute studio track filler. Fred Durst lacks the emotion and passion Roger Daltry brings to the table in the original version. To top it off, the best part of the song was cut out completely! Overall, an anticipated disappointment. Read more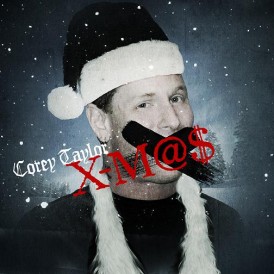 Corey Taylor Releases Christmas Single, singin' "Merry F@cking Christmas". The thought of Stone Sour/Slipknot frontman Corey Taylor doing a Christmas Song is 'bout enough to make everyone cringe. When the news came out that he was working on a dirty (explicit) Christmas single called "X-M@$," hardcore metal purists had their palms primed and ready to smack their forehead in disgust.
Without the accompanying announcement (read below), I'd think Corey felt uneasy and butthurt when it came to Christmas. But as it turns out, the song is quite humorous, which makes it much more accepting. Read more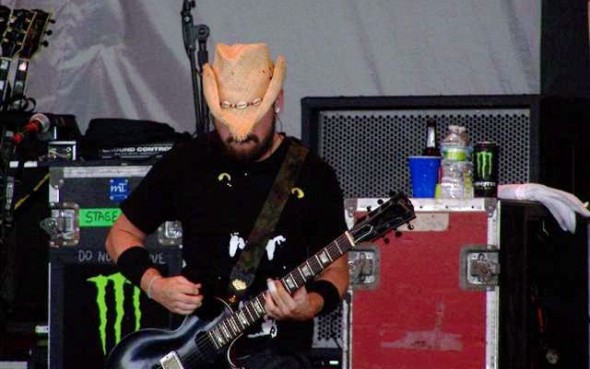 Ryan Johnson (aka Tater) is one of the founding members of the alternative metal band, 10 Years. Tater wanted to play guitar at the early age of 13 years old, but coming from strict Southern Baptist roots, his mother didn't want him to play music, especially rock 'n roll. After Tater went to his first show (Rancid and Offspring), he knew that's what he wanted to do.
Tater never took any guitar lessons, instead he would just try to surround himself with the most talented musicians he could to help him learn. Tater's guitar influences were more on the side of punk and alternative music such as Nirvana and Alice In Chains. Tater is also in another band called American Plague. See pictures of Tater's gear taken from the Carnival Of Madness Tour at the DTE Music Theatre in Clarkston Michigan.
Fun fact: Tater loves destroying shit on stage. Watch the YouTube video of Tater demolishes his guitar on stage.
Tater's Gear List
Rack:
Furman PL-Plus Series II
Rocktron HUSH
Monster Power PRO 2500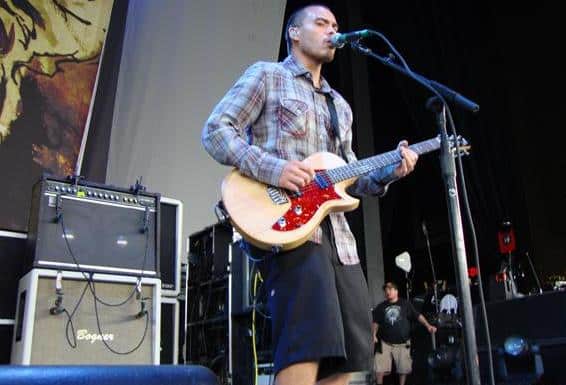 Brian Vodinh is one of the founding members of alternative metal band, 10 Years. He started off as the drummer for the band, but later switched to guitar. Some of his band members say he is a guitarist first, a drummer second.
Brian started taking guitar lessons at the age of 11 years old. He grew up around music as his father was a first-chair violinist in a symphony orchestra and his mother was a huge Elvis Presley fan. Brian says growing up with rock 'n roll meets classical helped shaped his style.
Brian's guitar influences growing up was bands like Deftones, Metallica, and Korn. Brians says you can hear a James Hetfield-style in his guitar playing, especially in his right hand attack. What helped him develop that style was his determination to learn Metallica songs, especially Master Of Puppets at the age of 13. See pictures of Brian Vodinh's gear taken from the Carnival Of Madness Tour at the DTE Music Theatre in Clarkston Michigan.
Brian Vodinh's gear list
Talor Standard Guitars (single cut)
Demeter TGA-2 guitar amplifier
Bogner Custom Shop Shiva guitar amplifier
Roland JCM120 2×12 combo
Bogner 4×12 speaker cabinets
Photos of Brian Vodinh's Gear

[nggallery id=65]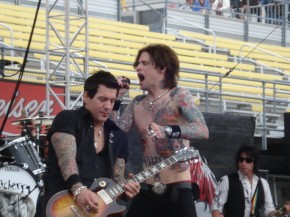 The Common Grounds Festival in Lansing Michigan is one of the few festivals of its kind in the state. This year's edition hosted musical artists ranging from Three 6 Mafia to Alice Cooper to the subjects of my interview, hard rocking quintet Buckcherry. Read more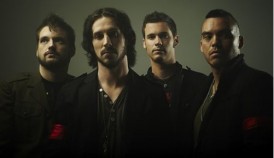 Gear-Vault.com will be conducting an interview with one of our favorite bands, 10 Years for the bands new album debut "Feeding the Wolves". We are very excited to interview and share our experiences with you. In fact, we encourage you to post questions that you would like us to ask 10 Years. We are excited to have the chance for our readers to participate in this interview. Please posts your questions that you would like us to ask 10 Years below. Look for the full interview coming soon! Read more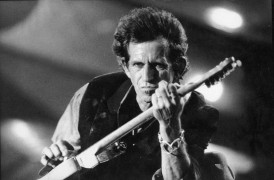 Rolling Stones are one of the greatest rock bands of all time, so of course everyone should be familiar with this band. You have heard their music, you watched their biography on VH1, and you probably even see people wearing a Rolling Stones logoed t-shirts every day. It is safe to say that this band has made themselves into something bigger than life. Read more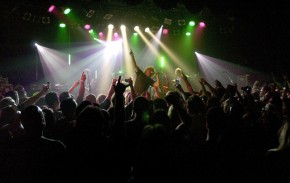 One of the hottest topics of discussion in musical circles these days is the idea of music licensing, copyrights, and musicians getting paid for their work. It is usually part of the covers vs. originals argument that rages every few days on most musician forums and message boards. Some writers of original music get very touchy about anyone who plays covers and think that cover bands should have to pay the writers of the songs they play some kind of royalty. Read more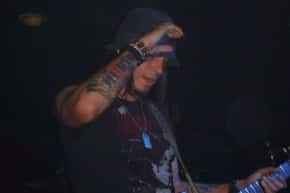 I sat down with Puddle of Mudd's guitarist, Paul Phillips, 4 hours before the Traverse City, Michigan show at Ground Zero was about to kick off. I was on stage shooting some images of Paul's equipment and talking with Paul's tech guy, Sparky, before Paul showed up for our meeting. Sparky walked me through Paul's equipment, how he tunes his guitars, how the rack equipment is all connected and showed me the night's set list, all of which I have taken pictures for you, the Gear-Vault readers, to see. Read more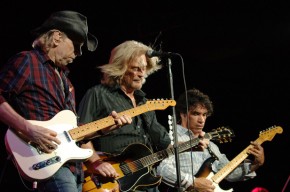 Today the music world mourns the loss of Tom "T-Bone" Wolk, longtime bassist for Hall & Oates and the Saturday Night Live Band. Often seen working in the company of guitarist G.E. Smith, Wolk died of a heart attack February 27, 2010. He was 58 years old. Wolk was a Yonkers, NY native who first came to prominence playing bass on Kurtis Blow's seminal rap classic "These Are The Breaks," which was the first rap track to achieve a gold record. Read more