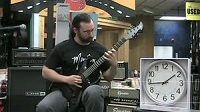 Just when you think you've seen it all, then this happens… Grab you hat and sit back for the ride, because this video will blow your hair back and make our lips pucker. Guitarist, John Taylor of Colorado, plays Nikolai Rimsky-Korsakov's "Flight of the Bumblebee" at 600 Beats Per Minute — According to RecordSetter.com, this is a new world record for 'fastest guitar player', ever.
As you'll see in the video, John starts off at 170 BPM and slowly works his way up to 600 BPM.
"Flight of the Bumblebee" is an orchestral interlude from Rimsky-Korsakov's opera "The Tale of Tsar Saltan," which he wrote in 1899 through 1900. The piece closes Act III, Tableau 1, of course!
People are attempting to break this record all the time. To check the current status of the category, visit RecordSetter's Fastest Guitar Player page. I'd love to see Herman Li from Dragonforce attempt to break this. Watch the video below… Read more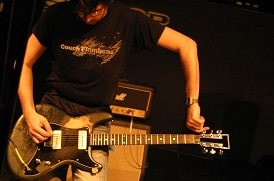 Gear Vault is sad to report that noted guitar maker Travis Bean has gone to that great gig in the sky. He passed away at home July 10, 2011 after a prolonged battle with cancer. Bean is best known for the guitars that bear his name that featured some of the earliest solid aluminum necks and headstocks paired with exotic hardwood bodies. The instruments had a distinctive sound and were known for excellent intonation and lots of sustain. Bean, along with his business partners Marc McElwee and Gary Kramer, built guitars from 1974 to 1979 under the Travis Bean name, although Kramer left after 1975 to start his own Kramer Guitars company, which also Read more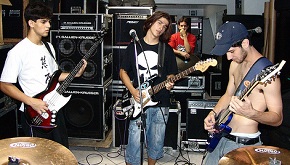 Music should be loud. That's just a simple fact. Sure, it applies more to rock than, say, Mozart, but you need to be able to feel the music. Preferably in your fillings as they shake loose from your teeth. But I don't need to tell you this, because as a guitar player you know this instinctively. Read more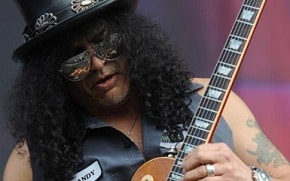 Happy 4th of July, everyone! In honor of today's independence day, I think it's fitting to share some videos of, what I would consider, some of the greatest guitar players to ever perform "The Star Spangled Banner". Read more
This is a new song titled 'On the Backs of Angels,' will be the first track on the upcoming A Dramatic Turn Of Events album.
The song is the first time anyone has heard any new music from the group since founding member Mike Portnoy departed. On the Backs of Angels features Mike Mangini, the recently acquired drummer who replaced Portnoy after a lengthy audition process that was filmed for a documentary.
The song will be featured on 'A Dramatic Turn of Events,' Dream Theater's upcoming 11th studio album. Mixed by veteran engineer Andy Wallace, who was involved in Slayer's Reign In Blood and Nirvana's Nevermind albums. Wallace also mixed Avenged Sevenfold's Nightmare. Read more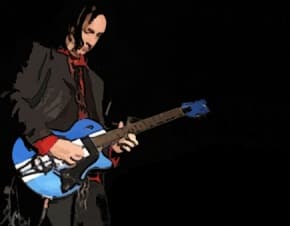 Stand on any street corner and yell "AND I'M FREEEEE!",  and you will undoubtedly get the response "FREE FALLIN!". Now walk up to one of the responders, and ask them, "Who is that?" Again, they will surely say, "Tom Petty". Which is true—to a point. Everyone knows the jaw-dropping  catchy hooks and choruses that can be found in the lining of Pettys songs, but few of them really know where the guitar credit should go. Read more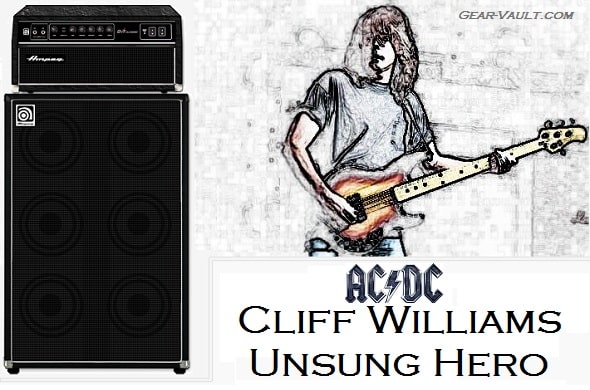 Since the beginning of time, there has always been an unspoken feud between guitar players and bass players. This feud has always been somewhat playful, somewhat serious. But in the end, we really do care for you bass players. Oh sure, we poke fun at you guys constantly, for whatever reason will get a laugh at the moment it seems like.
But when you take away the rock stars and bring out the musicians, well then it's a different story. The true musicians understand that a good bass player is an invaluable resource. Bass players that can work well in tandem with a drummer is something that gives the music exactly what it needs: Drive. Read more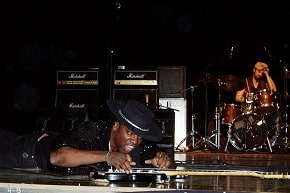 Blues You Can Use From the Desert Southwest – Every once in a while, you run across something that is just astonishing, something that you'd never expect to find. For this writer, that "something" is bluesman Carvin Jones, who has long been the pride of Phoenix, Arizona and has over time become a familiar and welcome face on the European concert circuit. Read more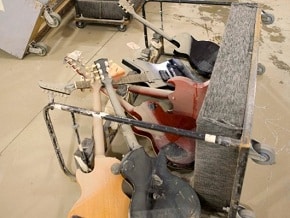 As the Red River in Fargo, North Dakota, makes its annual run beyond its banks, musicians of all stripes may want to take a few quiet moments to ponder the greatest loss of priceless and historic guitars – when Nashville's finest instruments were lost in the flood. For the good people of Music City, the memories of those terrible days in May, 2010 are still fresh in their minds, and without a doubt many people suffered far greater losses than that of a musical instrument. In the wide circle of guitar mavens, though, Nashville represents a watery, silent grave for instruments that once channeled the sounds of some of the greatest players the world has ever known. Read more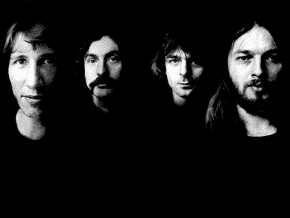 The Dark Side of the Moon is widely recognized as one of the most definitive, ground breaking albums of the 1970's progressive rock movement, and of all time. Remaining on the billboard charts for 741 weeks (over 14 years), it is the longest reigning billboard album to date. This is for good reason, because it's an incredible masterpiece, right down to its' infamous prism design on the cover. We celebrate the anniversary of its US release on today, March 10th, nearly 40 years after its conception. Read more