Mom & Pop guitar shops are a treasured rarity in the fast-paced world we find ourselves living in today. Screw Guitar Center! Check out Gear-Vault's Must-Stop Music City Mom & Pop Guitar Shops in the Nashville area that ooze that Southern hospitality we all crave!
Gruhn Guitars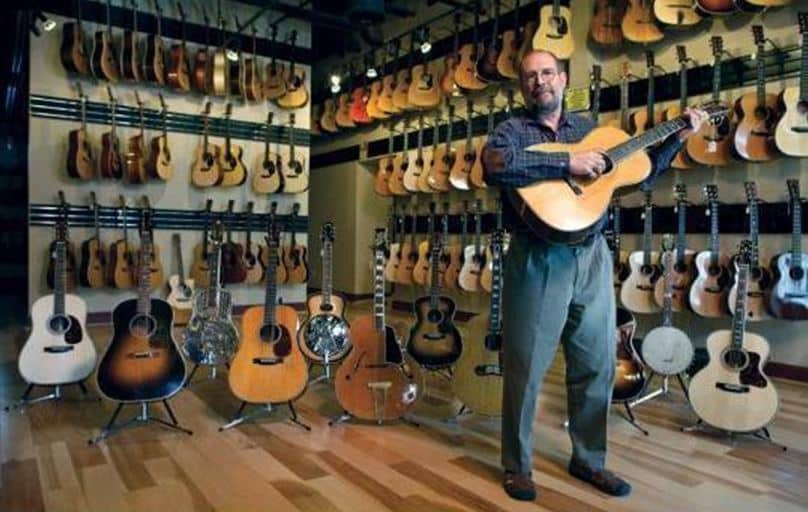 Read more
Hey Gear Vault readers, want to see the musical gear of the guitarist who created some of the greatest metal riffs of all time? TC Electronic have recently posted a video featuring Iron Maiden guitarist, Dave Murray's, guitar rig. Guitar tech, Colin Price, walks you through Murray's gear. Check out the six-minute YouTube video below Read more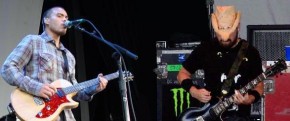 10 Years Interview–Gear-Vault exclusive – 10 Years' guitarists sits down with us for a full on interview. You can listen to the 10 Years interview live or read the transcript below. Guitarists Brian Vodinh is endorsed by Taylor Guitars and plays his Taylor Standards in stock form. While Ryan Johnson (aka Tater), on the other hand, plays Gibson Les Pauls with some interesting modifications… he pulls the neck pickup to give the guitar more sustain and crunch. His humbucker pickups are custom made and hand wound. Read more


Buckcherry Interview — Ben Bojanich sits down with Keith Nelson, guitarist of Buckcherry for a face-to-face interview.
Read the transcripts below: Read more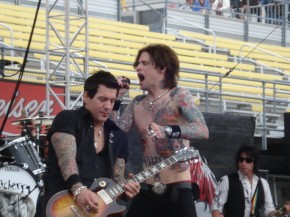 The Common Grounds Festival in Lansing Michigan is one of the few festivals of its kind in the state. This year's edition hosted musical artists ranging from Three 6 Mafia to Alice Cooper to the subjects of my interview, hard rocking quintet Buckcherry. Read more
Announcement–TTK's has a live show every last Friday of the month, starting at 2 minutes to midnight (ET, GMT-5). Link to the show is can be found here — be sure to join THE TONE KING LIVE — www.ustream.tv/channel/the-tone-king-live
In this Episode, The Tone King will talk about Guitars, Guitar Amps, Effects, and everything / anything else music. He is also giving a special announcement about Gear-Vault! Read more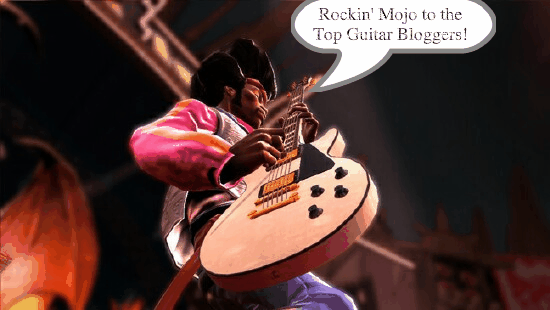 Though Gear-Vault is a committed webzine, an all-in-one resource musical instrument palace, we strive to supply matter-of-fact information and music gear reviews for musicians researching straight forward, no fluff, no frills wealth of knowledge.
With that said, we also enjoy surfing and reading some of the over-populated guitar blogs that can be found plastered all over the interweb when we're killing time, and if you, the reader, has the patience and don't mind spending the time and energy digging through authors muck and useless personal opinionated force-fed bloats, you will eventually find a diamond in the rough that actually supplies some knowledgeable and useful information. Gear-Vault has been secretly auditing guitar blogs around the blogoshere for the past 6 months. We took the liberty to compile the best guitar blogs which do not fall into the laziness of posting useless garbage and personal bio-hazard poo, here they are listed for you. Read more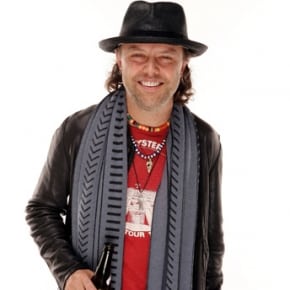 Sweden's Slitz TV had conducted an exclusive interview with METALLICA drummer Lars Ulrich on 10.20.2008. The entire 24-minute interview can be viewed in three parts below.
METALLICA's drummer Lars Ulrich has a laid back chat from past bassist, Jason Newsted, current bassists Robert Trujillo, opinions of internet, Metallica's rowdy past to current band members, James Hetfield and Kirk Hammett. Read more