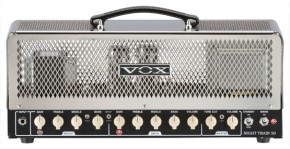 Vox has always made good quality guitar amplifiers since the 1950's. Beginning with the AC15 and AC30, many guitarists made it clear that Vox amps bring a high-quality sound. This is because of their simplicity, and Vox has continued to keep that minimalism alive with the new Night Train NT50. Read more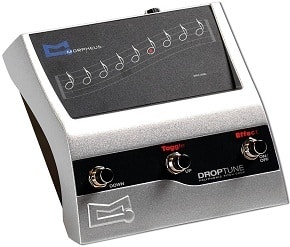 Have you ever sat down with a pitch shift pedal only to be disappointed when your E major chord turned into garbled nonsense?
Traditional pitch shift pedals can only process one string at a time, but with the Morpheus DropTune, real polyphonic drop tuning exists in a squash of a pedal.
The Morpheus DropTune takes technology developed by an avid team of professional guitar effect aficionados, and puts it into one extremely cool idea of a pedal. Allowing you to tune down three and a half steps in half step increments, this lets you do away with the extra guitars. This can really be a relief to those on tour that are hauling up to three or more instruments at a time. Multiple instruments can start to take up a lot of space in a tiny van, and can become an expensive upkeep considering strings alone. Read more
In the jargon of producers and recording engineers, equalizers fall into two general categories: "surgical" and "character." The surgical EQ is used correctly, e.g., when you wish to focus on a problem frequency without affecting the neighboring frequencies. Much like a surgeon, you want to go into a narrow band with a very precise cutting tool—an appropriate simile since we primarily "cut" or reduce problem frequencies. Examples would be taming harsh frequencies on cymbals; sibilance or plosives in vocals; fizz or wool on distorted guitars Read more
Yes it's a Peavey. Of course it kicks ass. But is the Triple XXX II truly a new ear blistering apparatus never heard from before? We go inside NAMM, where Peavey unveiled its predecessor to the Triple XXX, to find out the answer to this and more.
Like most high gain amplifiers the Triple XXX II boasts three channels; clean, rhythm, and lead. If you've ever played any all-tube high gain amp made by Peavey, this is usually the norm. Aside from the standard gain adjustment, three band EQ and resonance and presence controls, the Triple XXX II boasts a new "FAT" switch to do just that; make your sound FATTER than anything else on stage! Dissecting even further into the amp, the noise gate on the rhythm and lead channels is a really nifty feature. This is not a typical feature onboard most guitar amplifiers, and can be convenient when trying to keep that gain in check or shush a nasty 60 cycle hum. This 120-watt beast is probably more suited for those looking to take the stage in the club or arena, and not the corner of your bed in the bedroom. Read more

Electro-Harmonix has a history of pedals with super-hero-sounding names: Electric Mistress, Memory Man, Worm, and P0G. A new trio is no exception: Neo Clone could come out of the Matrix; Iron Lung might be Iron Man's loudmouth cousin; Ring Thing, the product of a radioactive experiment gone wrong. The resemblance to fictional characters is fitting, as "character" is something EHX pedals have always had. This new crop of unique devices also has the right stuff. Read more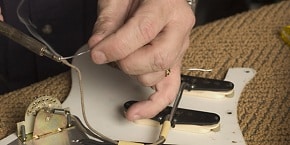 The heart and soul of an electric guitar comes right down to the pickups. Pickups can be modified and adjusted to change the tone that your electric guitar produces. Messing around with your pickups can be quite the task, but with a little know how you can achieve a variety of tones. Some of these tips are simple adjustments that you can do yourself, while some of them might be a bit more difficult and require you to find someone skilled in the trade. Read more
Mesa Boogie made a big splash at this year's winter NAMM 2011 in Anaheim, CA, introducing the TransAtlantic TA-30 (available in head and combo) and the ever-so-sweet Mesa Boogie Royal Atlantic RA-100 head. And man, do these amps produce some harmonic rich, sparkling classic American clean tones, and big bold class A pop spank! Take a gander at the Mesa Boogie TransAtlantic TA-30 being rocked out by Andy Timmons in the video below Read more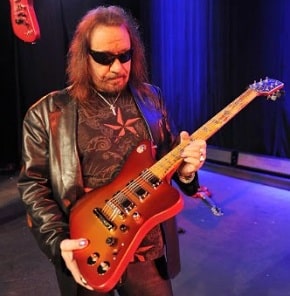 According to the experts at Gibson, the new limited-edition Firebird X is the first guitar that allows players to access the fourth dimension. So what is the fourth dimension, exactly? Well, in order to understand that, we must understand the first three. Dimension 1 equals the basic guitar body. Dimension 2 came along in the 1920s and 30s when electromagnetic pickups were pioneered. Dimension 3 appeared when Les Paul tweaked the first guitar effects in the late 1940s. Apparently, Dimension 4 is the internalization of the signal chain within the instrument. And that's just what the Firebird X is Read more
Yellow Jackets  tube converters allow EL84 power tubes to be used in place of the most common guitar amp power tubes including 6L6, EL34, 6V6, 7027, 6550 and 7591. Most Yellow Jackets provide a substantial output power reduction and a "self-bias" Class A configuration for the EL84 so that no bias adjustment is required. Yellow Jackets are like getting a whole new amp. Read more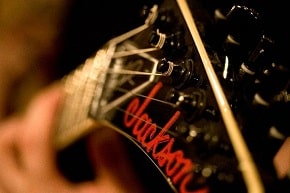 Knowing how to tune your guitar is one of the basic fundamentals when it comes to learning how to play. Once you've mastered the "standard" tuning of EADGBE, (I like to remember it as Eat All Day Get Big Easy) you may begin to experiment with other tunings. Tuning your guitar down a whole step and dropping your top D string to C brings us to what most refer to as "drop C." It's something that's become extremely popular Read more