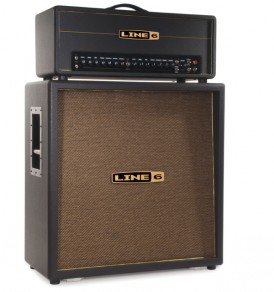 DT50 marks a new breed of amplifier—not just for Line 6, but for all of us. Their remarkable new amp builds a new relationship between classic (and in this case very modern) boutique-style amplifier design developed by amiable amp guru Reinhold Bogner, and the cutting-edge technology of Line-6's HD amp modeling—now more advanced than ever. It's time to assimilate a few new words into your sonic vocabulary. Read more
Wicked Audio, manufacturers of aesthetically appealing headphones, has now partnered with Peavey Guitars, manufacturers of musical equipment and accessories, to provide consumers the ultimate in music entertainment, Rockmaster. Read more
A great place to start for those interested in building their own tube amp — The MOD102 is based on classic American tube circuit design combined with a British style Class A output tube section. At low volume it produces a clean chiming tone that moves into smooth overdrive at higher volumes. All parts are included along with a pre-drilled aluminum chassis, wire, and tubes (one EL84 and one 12AX7). Read more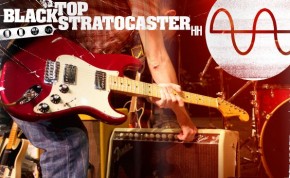 I'm constantly getting emails from readers asking if I have ever played the the Fender Blacktop guitar to ask me if they are any good. And today I can finally give you a definitive answer. In an effort to meet the needs of the constantly changing guitar market, over the years Fender has brought forth numerous variations on old favorites like the Strat and Tele, without veering too far from the successful formula that has given these makes their longstanding reputation. Still, the acknowledged king of the single-coil understands that evolution is key to building the fan base—and if you can package great sound with a nice price, all the better. Speaking of which, watch the video below so you can hear this axe in action. Read more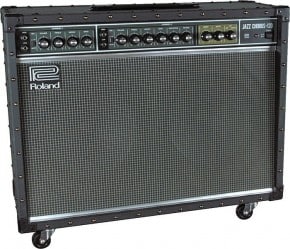 The Roland JC-120 Jazz Chorus amp is one of the most popular amps among musicians because of its quality sound. This amp has two channels for a wide selection of sound options, with a clear and true tone that makes is one of the best amp choices today. No matter what your play style is, you can use the Roland Jazz Chorus amp both for practice and live concerts. Read more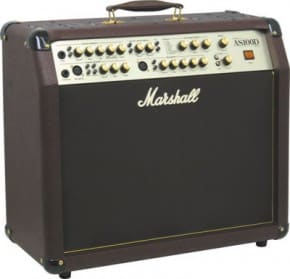 The Marshall name has long been associated with high quality amps, and the Marshall AS100D 2×8 Acoustic Combo Amp is no exception to this general expectation. The Acoustic Combo amp is designed for use with a variety of acoustic instruments, allowing you to turn the volume up on anything that you play. The controls are specifically designed for use with an acoustic instrument, and will produce a clear sound even if played with a microphone. Read more
Following Marshall's acquisition of Natal percussion earlier this year, the amp giant has branched out again, this time into the headphone market.
Marshall Headphones are set to launch on 15 November with a dedicated website – marshallheadphones.com – complete with pre-order notification sign-up already live.
Other than the 1/4-inch gold jack and comfortable-looking earcups teasingly poking out of the box to the left, actual spec and price is TBA.
Marshall's press release claims that its "unparalleled amount of wisdom" gained from nearly 50 years of "breathless roadies and roaring trucks" has "been distilled and fused into every part of Marshall Headphones." A claim which suggests that they are Marshall built – not just Marshall branded. Let's hope so, anyway. Read more
Electric Guitar Rig Tone Tip: How To Dial In Your Amplifier
Trying new and different electric guitar rig tones can literally open your mind up to a whole new world on your guitar. You don't have to be an expert to create a sound that exceeds your expectations, but you do need to have some relatively decent equipment and know the inside scoop on creating a sound that you love. Read more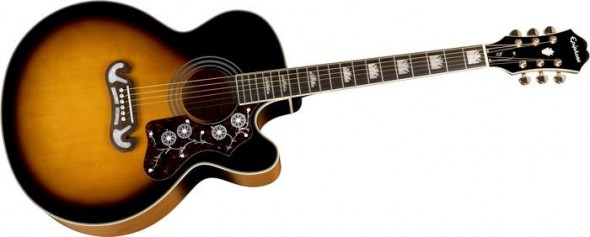 The Epiphone EJ-200CE Acoustic-Electric guitar is a classic that has been around for generations. This guitar has the melodious sound of an acoustic that is paired with the power of an electric guitar, so you have the best of both worlds in your hands. Perfect for a live gig, the electric-acoustic guitar can give you a sound that reaches even the largest audience, without sacrificing the sound that fits your style best. Read more
Floyd Rose locking tremolo is arguably the finest and most stable unit available. This diagram will hopefully take some of the mystery out how the unit functions, and shows you the complete parts list which illustrates the complete locking tremolo system (or similar floating bridge). Read more