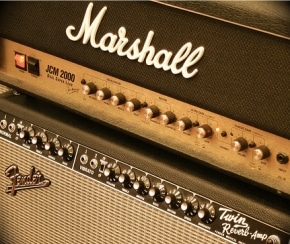 When it comes time to buy a new amplifier, many players are bewildered by the amount of different choices and possibilities they need to investigate in order to find their new ride. One of the first questions asked around the ol' amp showroom is "What's better: a head and cabinet stack or a combo?" The answer really depends on the type of sound a player is going for, the types of gigs they play, and the amount of gear they are willing to move. Read more

With unique distressed finishes and an original body design, new AXL Badwater Eldorado electric guitars have the style of "played" vintage guitars and the features of today's hottest guitars.
These electric guitars have the comfortable feel of 'broken in' guitars and come with two EMG-designed single coil pickups, the preferred brand of today's hottest artists. Even the headstock and backplate have vintage distressing. No area was spared from the destruction. Badwater guitars have a one-of-a-kind style and excellent playability.
The crackle brown/white finish has an incredible reptilian texture throughout its body. This model has the look of being dunked in sulfuric acid. It's scarred for life and ready to rock hard.
Distressed Body & Headstock
Antiqued Hardware
EMG-Designed Pickups
Solid Alder Body w/ Original Design
List Price: $199.99
Also available in brown and off-white finishes
Places to Buy………………….Check for Price
Sell Gear at GEAR SEARCH
Visit axlguitars.com for more information.
Advertisement—————————————
—————————————————————
Below is a picture of Satriani's pedalboard that he uses with his new band Chickenfoot. Can you guess what those pedals are? Read more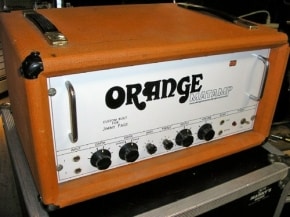 Turns out just one Led Zeppelin fan had the means — or perhaps the inclination — to buy one of the coolest pieces of Led Zep-associated memorabilia to surface in some time.
According to Gibson.com, a sole eBay bidder coughed up a whopping $30,000 Read more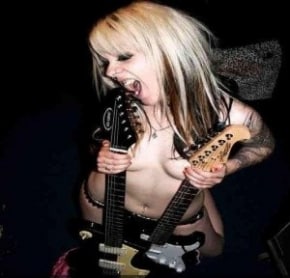 All gigging musicians get lazy at times and try to get by with the least amount of gear possible on any given job. This mostly happens to players who gig a lot and move their own stuff. Folks who play one gig a year usually like to bring as much stuff as possible because setting up outside the house is a novelty to them. If you play out ten or more times a month and, like most of us, can't afford a road crew quite yet, there will come a time when you are tempted to roll out to your gig with a very small pile of equipment to move.
As a regular gigger myself, I totally understand wanting to do this, but I am here today to tell you why this is a bad idea. When playing out, whether locally or on the road, the path to righteousness is to plan for the most messed up, disaster-filled night possible and then be glad when the worst doesn't happen. In other words, gentle readers, you better have some backups. It is vitally important to have duplicates or substitutes for pieces of your rig that, if they failed, you would not be able to play your show without. Does this mean extra work? Yes. The trade-off for the extra work, however, is the peace of mind that comes with knowing that no matter what happens short of a natural disaster, the show will go on. Most of the bigger items can stay in the van until they are needed and the small things can stay in your gig bag, so the workload isn't as bad as you might think. Read more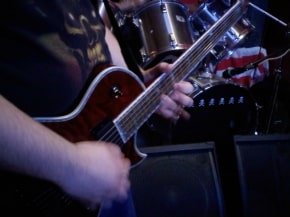 Sooner or later, it happens: band practice. For many people, rehearsal, or "re-hassle", is a necessary evil, one that must be endured in order to get that glorious stage time that they (and their girlfriends) live for. Very often, however, rehearsal time seems like an exercise in futility, indecision, or intoxication and many bands practice over and over and never get any better. Why is that? I think it mostly happens because many players aren't totally clear on what a rehearsal should be and what should be happening when the band gets together. I, your humble scribe, will try to give you, my faithful readers, an idea of what a productive band practice includes and what you should have together to maximize the time that the band is in the same room so that the time you have is put to its best use. I have short list of band commandments that, if followed, will be a big step towards getting your bands' sound closer to where you want it to be. Read more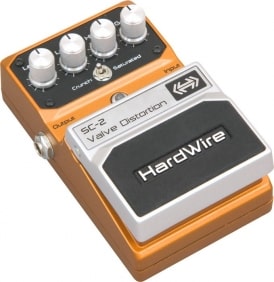 The moment you hold this pedal, you can tell that serious thought, and attention to detail, was put into its design and build. It has a heft that tells you it's built to last. And speaking to those details, the housing has beveled edges where you would find corners with chipped off paint on its predecessors. Read more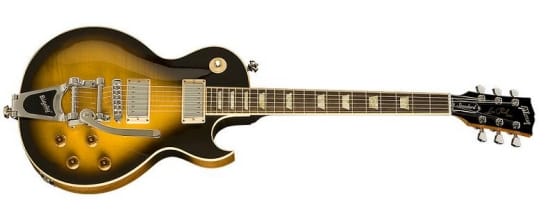 Limited Run Gibson Les Paul Florentine with Bigsby–Using Gibson's Les Paul Standard as its core design, the 2009 Limited Run Series Les Paul Florentine with Bigsby Tailpiece blends the Les Paul's iconic form with advanced features keeps the guitar at the forefront of everything else. The standard Les Paul cutaway gives way to the wider and deeper Florentine Cutaway. Read more

DBZ Guitars is receiving magnificent press in the guitar world, and rightfully so. Legendary guitar builder & designer, Dean B. Zelinsky, has really intrigued us with his excellence in guitars. Yesterday Gear-Vault reported the recognition DBZ Guitars is receiving from their Bird of Prey guitar that will be published in GuitarWorld. Read more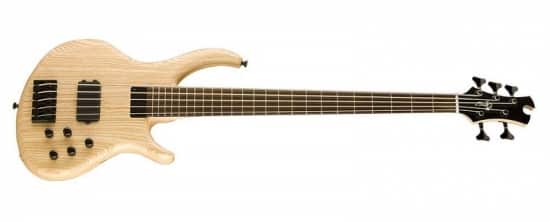 Gibson Tobias Growler Bass Guitar–Started by renowned luthier Michael Tobias in the mid '70s, Tobias basses have always found their way into the hands of world-renowned bassists like Mario Guini, Bootsy Collins, Volley Craig, Jimmy Haslip, Dave Baumberger, Del Atkins, Dave Pomeroy, David Bonk, Dean Back, Duane Propes, Kern Brantley and Vernon Heard. 30-plus-years-later, the quality and precision of a Tobias bass has reached new heights in the 2009 Limited Run Series Tobias Growler from Gibson Guitars USA. Read more