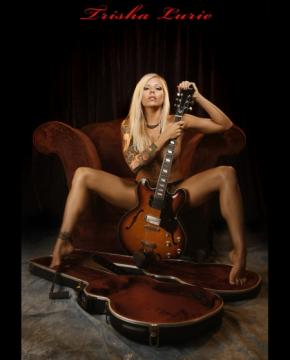 Trisha Lurie from California for making Les Paul Girl Read more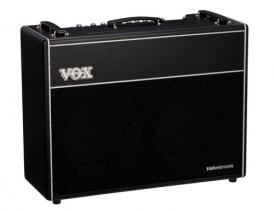 Vox has released 2 new and great products; the first is the Vox Black Diamond Modeling Combo Amp which is a combination between the sweet vintage tone (valve) and the latest technology (digital modeling) that is related to the Valvetronix series family. Read more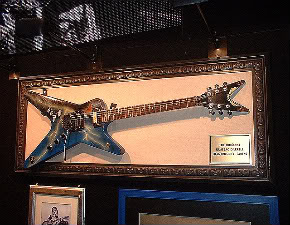 "The Blue Dean's got a cool story, man." crows Dimebag Darrell. But what else would you expect from Pantera's, late great, red-hot cowboy from hell?
"My dad bought me my first Dean for Christmas," explains Darrell. "I broke his ass for it—it cost him $1,100. He really had to go out of his way to afford that for me. But I was dying to have one, and he fixed me up. For that, I'll be forever grateful to him. But not two weeks later, I won another Dean in a guitar-playing contest." Read more

The Vox 1×10 Cambridge 30 Reverb and the 2×10 Cambridge 30 Reverb Twin are two-channel, 30-watt amplifiers featuring 12AX7 tubes in their preamp sections and Celestion Bulldog speakers.
Both amps have individual volume, treble and bass controls in each channel, plus tremolo speed and depth and reverb controls in their second channels, along with gain boost and midrange boost switches. Both amps also feature line, headphone and extension speaker outputs, and an input for an optional dual-footswitch to control channel switching and tremolo.
Advertisement————————————
————————————————————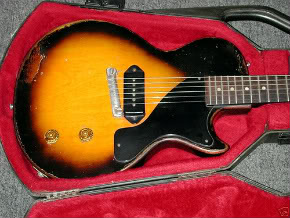 The names of guitarists like Mick Box of Uriah Heep, Allen Collins of Lynyrd Skynyrd, Leslie West of Mountain and more recently Billie Joe Armstrong of Green Day is in fact enough to emphasize the contribution made by Les Paul Junior guitars in the history of music or more appropriately in the chronicle of 'rock of ages'. Though it may sound somewhat hard to believe, but the fact remains that Gibson, keeping in mind the beginners as their target customers, launched this particular model of guitar. Read more
On specs alone, the Mesa Boogie Nomad 55 is a majestic package.
That Mesa was able to pack three totally independent and uniquely voiced preamps, each with their own specialized and selectable dual gain structures, into one box is nothing short of miraculous. That they added independent reverb controls and a "solo" switch to goose the gain in any of these preamp settings seems almost biblical.
The three channels are set up to favor clean, medium-gain and high-gain voicing. Channel 1's clean setting featured a Fender-esque sparkle atop Boogie's midrange complexity. With the channel switched down to its "pushed" mode, the mids became throaty and the high gain made controlled feedback a breeze. Channel 2's "vintage" tone delivered a medium-gain, "Tweed"-like grind, even in the most low-gain settings. Flipping it down to its "modern" mode created a high-gain feel much like channel 1's, but with a fuller bottom, breathier highs and nearly scooped midrange. Channel 3's "modern" setting combined an almost out-of-control, high-gain lead sound with a tight, punchy bottom, while switching down accessed a "vintage" sound that was cleaner than channel 2's, but which could be saturated to create a creamy, well-mannered lead tone. Read more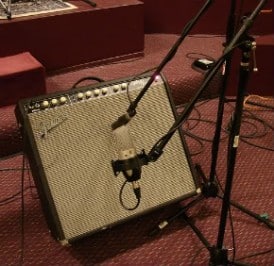 Created by Fender's Custom Shop, the Vibro-King backs up it's a blues-approved vintage Bandmaster configuration with some perfectly appropriate vintage effects. The point-to-point-wired Vibro-King provides a single channel with a "stand-alone"-style reverb circuit, tremolo and a "fat" switch. The flexible reverb system has controls for mix, tone and a dwell knob to control effect's sustain. Read more