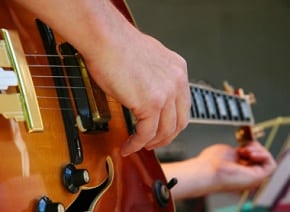 There are few things as beautiful as the sound of a well tuned guitar. Which is why, clearly, it's necessary to play with your guitar strings at least as often as you play with yourself. Much like your thing, these things need constant tinkering and upkeep to remain in top working order, although they require significantly less hand cream and tissues. Or socks. Read more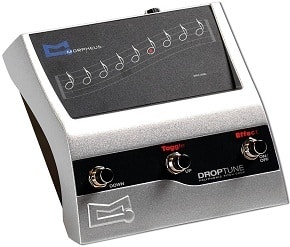 Have you ever sat down with a pitch shift pedal only to be disappointed when your E major chord turned into garbled nonsense?
Traditional pitch shift pedals can only process one string at a time, but with the Morpheus DropTune, real polyphonic drop tuning exists in a squash of a pedal.
The Morpheus DropTune takes technology developed by an avid team of professional guitar effect aficionados, and puts it into one extremely cool idea of a pedal. Allowing you to tune down three and a half steps in half step increments, this lets you do away with the extra guitars. This can really be a relief to those on tour that are hauling up to three or more instruments at a time. Multiple instruments can start to take up a lot of space in a tiny van, and can become an expensive upkeep considering strings alone. Read more
Tags: morpheus droptune,