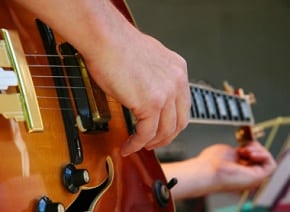 There are few things as beautiful as the sound of a well tuned guitar. Which is why, clearly, it's necessary to play with your guitar strings at least as often as you play with yourself. Much like your thing, these things need constant tinkering and upkeep to remain in top working order, although they require significantly less hand cream and tissues. Or socks. Read more
NAMM 2011 — HardWire is a leading manufacturer of guitar pedals, introduces the new HT-6 Polyphonic Tuner. The HT-6 is a tuner for guitarists and bassists that can be used to tune all 6 strings of an instrument simultaneously.
Based on technology from 3dB Research, the Hardwire HT-6 makes tuning instruments faster and easier by simply strumming all strings and viewing the 'string' display readout as to which string is in or out of tune.
The HT-6 Polyphonic Tuner pedal interface is similar to chromatic tuning pedals, but features standard effects pedal, 6rows of LED lights (one for each string) and an LED display matrix that represents the six strings of a guitar or bass. Two buttons on the HT-6 Tuner's top display panel are used for selecting display modes (Mode) and tuning references (Tuning). Read more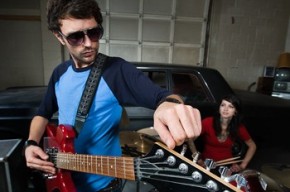 You don't always have an electric tuner near by, and well sometimes, especially when you're jamming with others, it is more of a pain in the butt. Today I want to share with you an easy method you can follow to get your guitar in tune by ear with needing an electric tuner. Read more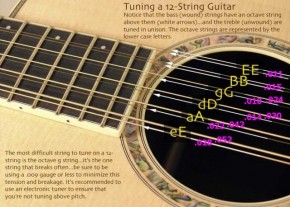 Read more
TASCAM has revealed a new recording device called the DP-004 Digital Pocketstudio, the DP-004 is a portable four-track digital recorder. TASCAM has more than 30 years of Portastudio innovation, the DP-004 maintains their legendary ease-of-use of cassette-based four-track recorders but enhances it with CD-quality digital recording technology. Read more