The new Peavey AmpKit LiNK HD pocket-size iOS guitar interface features twice the fidelity and convenience of the original AmpKit LiNK. Based on USB digital audio technology, AmpKit LiNK HD eliminates crosstalk and feedback for pristine high fidelity, even with authentic high-gain amp models in AmpKit, the companion amp app from Agile Partners. Read more

DigiTech goes more tech — DigiTech recently announces the all-new iPB-10 Multi-Effects unit that is programmable with your iPad. You can build your own pedalboard unit with a simple swipe of your finger. Is this something you'd use? Let's check it out… Read more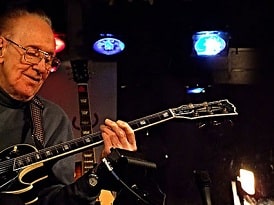 The world has seen many advances in music technology in recent years, but if you dig down about 80+ years ago, you'll find a young curious boy tinkering with electronics. He would be the reason that the solid body guitar and multi-track recording exists. His name was Les Paul.
At the age of eight years old, Les Paul was interested in music, and started off playing the harmonica. Fast forward 11 years, and he was in Chicago, playing on the radio. Les had an avid ability to hear things that others did not, and appealed to listeners all around. Playing mostly country and jazz, Paul had always been playing on archtop guitars, because that's all that existed. This would all change soon enough.
Les didn't enjoy the sound of the archtops. The body resonated the sound of the strings too much, and made the instrument feedback when playing at louder volumes. He wanted to change that. Once he realized that a solid piece of wood would end this inconvenience, he invented what we now know as the Gibson Les Paul. The first version of the guitar was built in the Epiphone factory in 1940, and when Gibson decided to market it, it became an instant success. Without the Les Paul, who knows what Jimmy Page would have played… would it have been a Stratocaster? Read more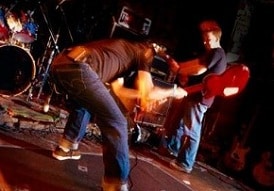 Last weekend, my band and I dropped in the studio to lay down some tracks for three songs. Recording is always a tedious process, and involves so much work from the band as well as the recording engineer. Depending on the degree and seriousness of the project, the process can take anywhere from two days to 2 months, maybe even longer.
Our progressive rock quintet is composed of a drummer, a bassist, two guitarists, and a vocalist. Everyone but our drummer does vocals, so you could say 4 vocalists. We record drums first, then guitars, bass, and finally vocals. When necessary, all five of us get in the room together to throw down gang vocals. Read more
Waves Audio revealed that three of its essential audio processors are being bundled with the new Velocity ESX™ by Harris® Corporation's on-SAN editing system. This is a turnkey high-resolution workstation for journalists, reporters and broadcasters, which is also a part of the Harris NewsForce™ comprehensive HD/SD news platform.
In addition, the Velocity ESX bundle features advanced tools for equalization, time compression and pitch shifting. Wave doesn't stop there, the Wave components include UltraPitch, a voice disguiser and pitch shifter; Renaissance EQ, a paragraphic equalizer with 2-, 4- and 6-band components; and SoundShifter, a time compression and pitch shifting processor. Of course, these are the same tools used by top engineers on hit records, major motion pictures and popular video games the world over. The Velocity ESX workstation arrives with these processors fully loaded for user expediency.
"Waves is proud to contribute to the high-end feature set of Harris Corporation's turnkey Velocity ESX system," says Waves CEO Gilad Keren. "Our tools have been used for years in the broadcast world, and we're delighted to see products developed specifically for journalists working in electronic media."
For more information, visit their web site at www.waves.com.
Gear-Vault Classifieds is an eBay alternative. Come sell with us.
Advertisement————————————
[% oiopub-banner-3-left %]————————————————————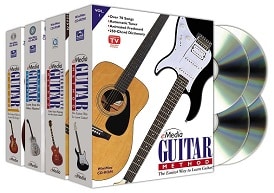 There are as many ways to learn to play the guitar as there are students who want to play. Some people enjoy and do very well on the more formal, traditional path of private lessons, books, and study. While formal lessons are a proven, time-tested method for musical improvement, they are not for everyone, as they require a fairly large commitment of time and money to be truly effective. Many guitarists of the modern generation have turned to their computers in their efforts to conquer the guitar with mostly mixed results. Video guitar lessons, which really began with Arlen Roth's Hot Licks tapes in the 1970's and 80's, have truly come into their own with DVDs and the Internet but, these, too, are not for everyone and seem to work better for more advanced students than for those looking to learn the basics. Lesson software is another popular choice and can represent a great alternative for those who wish to use it. The eMedia company is one maker of instructional software and sells a number of programs that can be of use to many different guitarists. One of eMedia's most popular offerings is the Guitar Collection Pack, which is a bundle of four programs, Guitar Method, Intermediate Guitar Method, Blues Guitar Legends, and Guitar Songs Volume I, that provide the advancing guitarist with enough learning options to keep busy all winter. Read more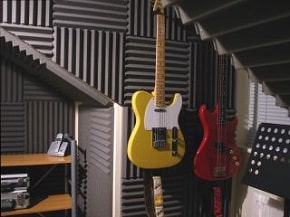 Various types of recording and mixing software have been on the market to consumers for a long time, but few have stood up to the test of time and stayed on the market very long. Imageline's FL Studio 9 is definitely an exception. FL Studio began its life back in 1997 as a simple midi sequencer with very few options. Today the program is a full-fledged digital audio workstation capable of everything from simple demo tracks to full blown studio album projects. Read more
I've been using Live since V1.0, and discovered early on that not using a physical control surface was like driving a car with the parking break on–it moves, but it's not much fun to drive. So, I was a happy camper when Akai announced the APC40, which had been designed in conjunction with Ableton specifically for live. It's a great controller, my only complaint being that I wanted 16 faders instead of eight. Although you can use up to six APC40s together, I wasn't quite ready to double my Live controller budget. And for some, the APC40's $400 street price may be financially out of reach. Read more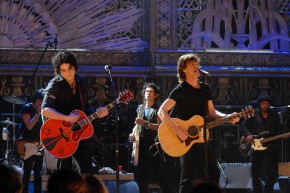 Fitting into the Mix
The easiest way to get a great acoustic sound is to start with a great-sounding guitar. Taylor acoustics have long been favored by artists and recording engineers for their clear, balanced tone. In fact, many engineers keep Taylors in their studios because they know they can always count on the clarity of "the Taylor sound" without the need for a lot of EQ tweaking. Between the crisp articulation and tonal balance of the bass, midrange and treble notes–full in the lower register, present in the midrange, and sparkling on the treble strings–Taylors offer a clean, even acoustic sound that makes recording a breeze. Taylors also fit nicely in a mix, occupying just the right amount of sonic space without taking up too much room or competing with other instruments. Read more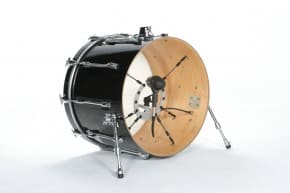 Miking a bass drum seems simple enough, but as anyone who has tried can tell you, you either can or you can't. In general Bass frequency can get lost and muddy in a mix. Take a lean out the window in my neighborhood and the next '68 Impala to drive by will prove my point. The problem isn't the drum, or the microphone, but the mic placement! Read more