The new Peavey AmpKit LiNK HD pocket-size iOS guitar interface features twice the fidelity and convenience of the original AmpKit LiNK. Based on USB digital audio technology, AmpKit LiNK HD eliminates crosstalk and feedback for pristine high fidelity, even with authentic high-gain amp models in AmpKit, the companion amp app from Agile Partners. Read more

DigiTech goes more tech — DigiTech recently announces the all-new iPB-10 Multi-Effects unit that is programmable with your iPad. You can build your own pedalboard unit with a simple swipe of your finger. Is this something you'd use? Let's check it out… Read more
Tags: ipb 10,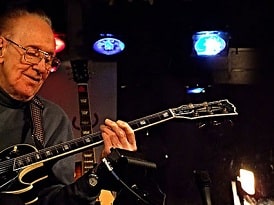 The world has seen many advances in music technology in recent years, but if you dig down about 80+ years ago, you'll find a young curious boy tinkering with electronics. He would be the reason that the solid body guitar and multi-track recording exists. His name was Les Paul.
At the age of eight years old, Les Paul was interested in music, and started off playing the harmonica. Fast forward 11 years, and he was in Chicago, playing on the radio. Les had an avid ability to hear things that others did not, and appealed to listeners all around. Playing mostly country and jazz, Paul had always been playing on archtop guitars, because that's all that existed. This would all change soon enough.
Les didn't enjoy the sound of the archtops. The body resonated the sound of the strings too much, and made the instrument feedback when playing at louder volumes. He wanted to change that. Once he realized that a solid piece of wood would end this inconvenience, he invented what we now know as the Gibson Les Paul. The first version of the guitar was built in the Epiphone factory in 1940, and when Gibson decided to market it, it became an instant success. Without the Les Paul, who knows what Jimmy Page would have played… would it have been a Stratocaster? Read more
Tags: gibson les paul innovations,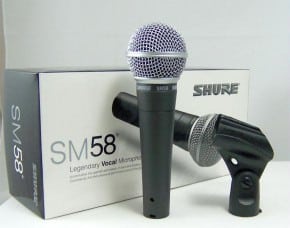 A microphone's purpose is to capture sound. Depending on weather you are playing a live show or doing some work in the studio, the microphone can be your best friend; or your worst enemy. Choosing the correct microphone for the job is crucial for the right sound. You wouldn't want to be on stage belting out your vocals into a kick drum mic, just as you wouldn't want to use an $800.00 studio vocal mic for a kick drum. Here we will be discussing the three more popular and commercially available types of microphones Read more
Tags: korby blue microphones,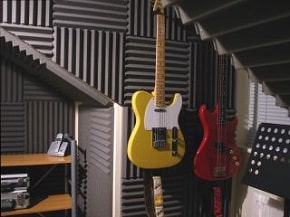 Various types of recording and mixing software have been on the market to consumers for a long time, but few have stood up to the test of time and stayed on the market very long. Imageline's FL Studio 9 is definitely an exception. FL Studio began its life back in 1997 as a simple midi sequencer with very few options. Today the program is a full-fledged digital audio workstation capable of everything from simple demo tracks to full blown studio album projects. Read more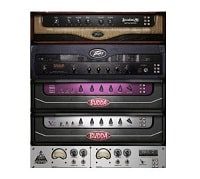 NAMM 2011 — Peavey proudly announces that the latest version of its acclaimed ReValver amplifier modeling software, ReValver MK III.V, is now available. Developed by veteran tube-amp maker Peavey Electronics, ReValver is a revolutionary amplifier modelling software that captures the true characteristics of vacuum tubes while allowing users unprecedented control over their tonality, configuration, tube types, and gain structures.
Peavey ReValver MK III.V features the debut of 21 new amp models, including the Peavey 3120, Peavey Masterpiece, Peavey Sensation, Budda Superdrive II, and Budda Superdrive V Series.
New effects models in ReValver MK III.V are the classic Peavey VCL-2 tube compressor, the Budda Budwah expression pedal, and the Gate Keeper, a tube-based noise gate. All of the amp models, effects models and deep editing popularized by ReValver MK III are also available in MK III.V. Read more
I've been using Live since V1.0, and discovered early on that not using a physical control surface was like driving a car with the parking break on–it moves, but it's not much fun to drive. So, I was a happy camper when Akai announced the APC40, which had been designed in conjunction with Ableton specifically for live. It's a great controller, my only complaint being that I wanted 16 faders instead of eight. Although you can use up to six APC40s together, I wasn't quite ready to double my Live controller budget. And for some, the APC40's $400 street price may be financially out of reach. Read more
Tags: akai live,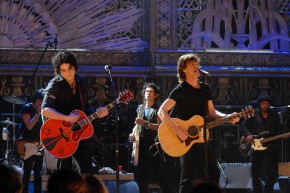 Fitting into the Mix
The easiest way to get a great acoustic sound is to start with a great-sounding guitar. Taylor acoustics have long been favored by artists and recording engineers for their clear, balanced tone. In fact, many engineers keep Taylors in their studios because they know they can always count on the clarity of "the Taylor sound" without the need for a lot of EQ tweaking. Between the crisp articulation and tonal balance of the bass, midrange and treble notes–full in the lower register, present in the midrange, and sparkling on the treble strings–Taylors offer a clean, even acoustic sound that makes recording a breeze. Taylors also fit nicely in a mix, occupying just the right amount of sonic space without taking up too much room or competing with other instruments. Read more
Tags: best taylor acoustic for recording, recording with the taylor expression system, taylor expression system too much midrange,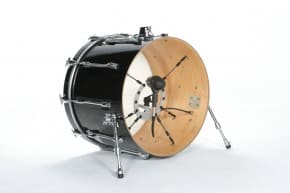 Miking a bass drum seems simple enough, but as anyone who has tried can tell you, you either can or you can't. In general Bass frequency can get lost and muddy in a mix. Take a lean out the window in my neighborhood and the next '68 Impala to drive by will prove my point. The problem isn't the drum, or the microphone, but the mic placement! Read more
Tags: MIKING KICK DRUM, bass drum mic, kick drum, microphone shock mount,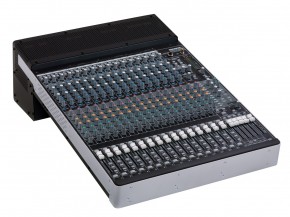 Mackie is widely known for designing high-performance, professional audio gear that fits into the budget of the working musician. They know mixers and continually create innovative new products that blur the line between professional studio applications and the world of live sound. So when I got a chance to test drive the new Onyx-i FireWire Production Mixers, I had high expectations, especially considering the buzz surrounding Onyx-i's breakthrough Pro Tools compatibility… Read more
Tags: Mackie 1640I Review, mackie onyx, mackie onyx 1640i reviews, onyx 1640i, setting up jackie 1640i for recording, скачать drive mackie onix 1640 firewire,