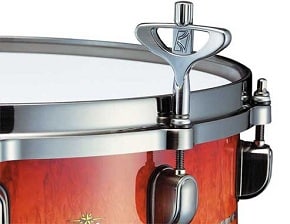 Understanding how to properly tune your drums is the foundation of an excellent sounding drum kit. In this guide we will begin with the tuning of the snare drum. But first we will go over a few drum tuning tips. Read more
Tags: drums com, Percussion Drums,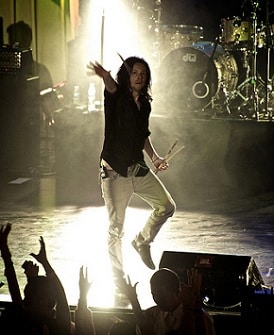 We have all seen it before; drummers whipping their drum sticks out into the crowd at the end of a bad ass concert. Generally I think that we all just assume that someone in the crowd catches the sticks and ends up with a really awesome concert souvenir. This is usually true, but what about an audience member getting lambasted upside the head by a flying drum stick? Read more
In an ongoing effort to offer high-end features, unsurpassed quality and maximum value to both retailers and consumers, Drum Workshop, Inc. has announced the addition of the Mainstage Series to its value-priced line up.
Designed to offer entry-level players, educators and parents a complete turnkey package, Pacific's new Mainstage Series includes a durable wrapped finish that's available in two distinct colors, Bronze Metallic and Black Metallic. The 5-piece kits come in F.A.S.T. sizes, which include 8×10", 9×12", 14×16" toms, 16×22" kick and matching 5×14 snare and retails for $1,166.99 with a Pacific hardware pack that contains a CB700 cymbal boom stand, CS700 straight cymbal stand, SS700 snare stand, HH700 hi-hat stand and drum throne. The complete set-up also includes Sabian SBR crash, ride and hi-hat cymbals. Read more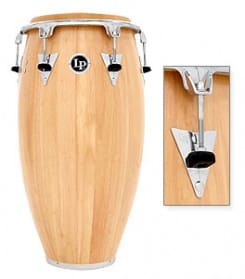 We all have those moments when we pop ourselves on the fore head and say "Duh!" why didn't I think of that? Well it seems the engineering team over at Latin Percussion are breaking out the ice-packs and taking some aspirin, because they've finally done it. Ladies and gentlemen, boys and girls I present to you the LP Top-Tuning Conga! Read more
Tags: lp top tune congas,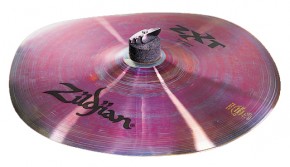 Drummers have a unique perspective when it comes to generating sound. While other instrumentalists are limited to what they can be plugged into via an effects-loop or, stomped on via a bloated pedal-board, drummers can make virtually anything percussive. Kitchen sinks, lengths of copper pipe, hubcaps and license plates have all found there way to my percussive arsenal. Found objects can really open up one's sonic creativity. Read more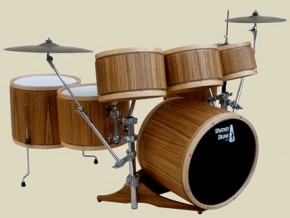 If you're of a certain age you remember a time when single headed tom-toms were in fashion and whether or not you want to admit it, you're probably guilty of stacking the smaller toms inside the bigger ones at one time or another. It's OK, we've all done it. The fact is, stacking the drums inside one another just kinda, well…made sense. They took up less space and were easier to carry too. But tastes change and thankfully for anyone with ears, double-sided toms (and bass drums for that matter) came back into style. It seemed that our nasty habit of transporting our drums inside one another and scuffing them all up had been kicked. Welcome to your new jones… Read more
Tags: whitney drums, cocktail drum set, whitney drums for sale, nested drumset, nesting drum set, penguin drum kit, whitney drums nesting penguin,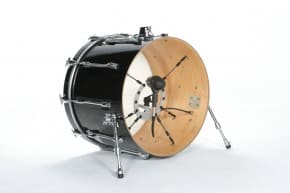 Miking a bass drum seems simple enough, but as anyone who has tried can tell you, you either can or you can't. In general Bass frequency can get lost and muddy in a mix. Take a lean out the window in my neighborhood and the next '68 Impala to drive by will prove my point. The problem isn't the drum, or the microphone, but the mic placement! Read more
Tags: MIKING KICK DRUM, bass drum mic, kick drum, kick drum mic stand,
Yamaha are proud to announce the release of the new DTX550K electronic drum set featuring the award winning DTX pad. — Mid-priced set with DTX-PAD Textured Cellular Silicone Heads. Read more
Tags: Yamaha DTX550K, DTX550K, DTX550K Price, for sale Yamaha DTX 550 Electronic Drums, yamaha dtx550k electronic drum set <$500 selling online,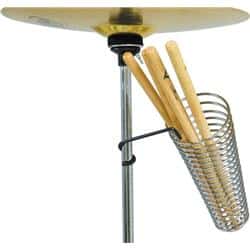 It may have been an epiphany when the idea for her Swirly-Gig products came about. Maybe it was too much time spent playing with a Slinky, maybe it was frustration from too often reaching for extra sticks that have slipped in their holder. Either way, the Swirly-Gig Shtick Holder (a.k.a. stick holder… har-dee-har-har) was born and boy-oh-boy am I glad. Read more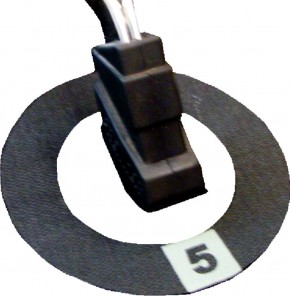 If there is one thing we all have in common as drummers, it's that we all need a good drum mat to place our percussive palaces upon. Whether you go for hardware-store basic, Carpet store remnant, or even the well-haggled-over exotic Persian variety, a good rug is a must have for the drummer about town, even if it's just a door-mat from some crappy bar in Iowa. Read more