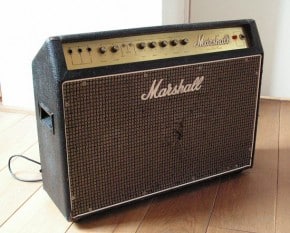 Continued on from "Gibson Firebird Guitar Born 1963"
Of course the electric guitar wouldn't have developed at all had it not been for amps. And the guitar amplifier would never have come into being had it not been for Mr. Lee De Forest, who invented the vacuum tube Read more
Tags: blackheart bh100h craigslist, fender tube amps from the sixties, LEO FENDER AMP IDEA MARSHALL, leo fender bassman 5F6A circuit rca manual, lindert guitar values, marshal copied the fender bass amp, who invented fender bassman,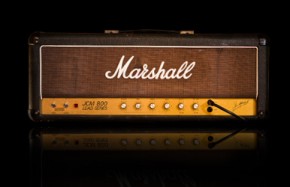 Marshall Amplification is a British company which is renowned for manufacturing some of the best and most versatile guitar amplification units out there. The sought after "crunch sound" which only Marshall Equipments have to offer remains unrivaled till date. Guitarists who prefer a heavier guitar sound have always invariably ended up selecting a Marshall. Read more
Tags: Marshall JCM 800 History, marshall 2205 review, marshall 2204 history, marshall jcm 800 2 12 combo 1989 review, marshall jcm 800 2205 reviews, marshall jcm 800 range, marshall jcm800, marshall jcm800 history, Using effectloop jcm 800 2205, vintage marshall jcm 800 amp history,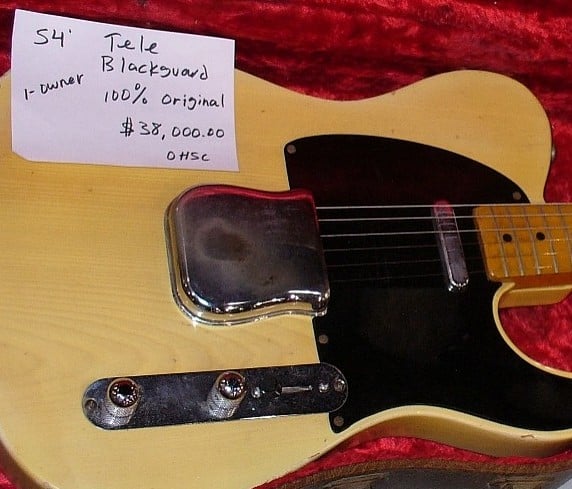 Just over a week ago I had the chance to visit the Orlando International Guitar & Music Expo 2012. That's fancy-talk for 'guitar show'.  If you're not familiar with what a guitar show is then try thinking of it this way – we all get the concept of a convention or conference for business professionals – a big room with various vendor booths showing off the latest products (expo hall) and there are usually some speakers/presenters teaching or otherwise discussing the latest industry news, etc.  Well, other than NAMM, guitar shows are the closest thing to a business convention that we players, collectors and all-around guitar lovers have for our favorite subject!
While some of the largest guitar shows may offer special 'clinics' (training sessions are often sponsored by a manufacturer hoping to show you why you need to buy their latest products) not all guitar shows will offer much in the way of training.  However, what they ALL do have in common is their version of the 'vendor expo hall' where guitar dealers bring lots of cool (and often vintage) guitars, amps, effects and more hoping to sell/trade them to/with show attendees. In other words, it's a lot like a big flea market for guitar and music gear!  And for the guitar lover it sure beats just about any other kind of shopping experience since you have so many cool old guitars under one roof.  I'll take a guitar show over going to the mall with my wife any day! Read more
Tags: Beano Les Paul, framus acoustic guitar 60s, gary moore les paul, gibson amp vfront, orlando guitar expo reviews, pearly gates les paul, what is gear vault,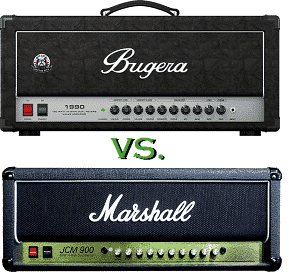 Anyone looking for that classic stage sound, but doesn't have the classic stage budget, would do well to check out the Bugera 1990 amplifier. The 1990, built in the Behringer factory for the Italian manufacturer Bugera, comes so close to the sound of the Marshall JCM900 as to make critics split hairs when debating the two.
When presented with TheToneKings side-by-side audio/video comparison (see below), the online reactions ran the gamut of Marshall homer-isms. The 900 is cleaner, they say. A little tighter. Has thicker bass. Better distortion. Transcendent reverb. All of this can apparently be determined by listening to a set of tiny little computer speakers, played from a YouTube video, its properties broken apart and reproduced out of binary code as if sent through the USS Enterprise's transporter room (or like poor Jeff Goldblum in The Fly).
Some opined that the Bugera is more apt to have problems if it gets moved from place to place (one can only surmise that such depends on how one throws one's amp around). One deep thinker suggested that the Marshall has superior tubes – akin to asserting that a Mercedes is preferable to a BMW because it has better tires.
Such complaints may well be valid if one is playing CDs through the head and speakers, but that's not the case. That which goes into an amplifier is a musical instrument. It's called a guitar. It's made out of wood, metal and magnets (with some little bits of plastic, bone and Mother of Pearl here and there). When Marshall-loving elitists sniff at the Read more
Tags: bugera 1990, Bugera 1990 Infinium vs Marshall JCM900, bugera amps, bugera bc30 amp review, bugera vs marshall, buzz feed bugera vs marshall,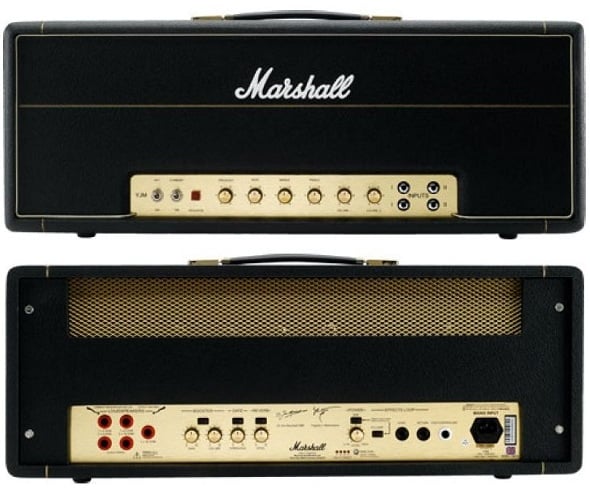 Marshall Amplification is proud to present the Signature YJM100: a 100-watt, valve head that was developed in close conjunction with the legendary Swedish six-string shredder, Yngwie Malmsteen. The YJM offers the perfect balance of vintage tone and looks alongside modern features which makes the amplifier the perfect players' tool for "plug in and play" recording or live performance.
Malmsteen has been a Marshall devotee from the get-go so this collaboration comes as no surprise to his countless fans. "I can't say enough about my love for the sound, feel and look of the wall of Marshall's. Since I was 10 years old, I've insisted on having them behind me at all times," the guitarist reveals. "I must have had every amp company in the world ask me to endorse them, over the years. To finally have my own signature Marshall is an honor and this amp is truly a master piece!" Read more
Tags: yngwie malmsteen marshall, yjm100, malmsteen amp marshall, marshall amps malmsteen, Marshall YJM100 Yngwie Malmsteen, spider valve yngwie sound,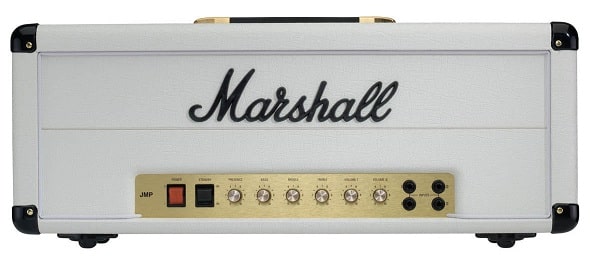 THE HOT-RODDED Marshall phenomenon that started in the Eighties can be attributed mainly to two players: Eddie Van Halen and Randy Rhoads. Ironically, Eddie's original amp wasn't modified at all, while the modifications to Randy's amps were long rumored hut never confirmed. Because Randy's amps were returned to his family and locked tip in a vault after his death in 1982, details of the modifications remained a mystery until recently.
Working with the assistance of Randy's mother Delores and brother Kelle, Marshall finally gained access to Rhoads' legendary white Marshall amp head. Marshall investigated every minute detail, including the cascaded input modification that was performed at the Marshall factory in 1980 when Rhoads custom-ordered two white Marshall stacks. As a result Marshall just released the limited-edition 1959RR Randy Rhoads Signature Series Super Lead 100-Watt head, an exact duplicate of the 1980 Marshall JMP 1959 Super Lead MKII 100-watt head that Randy used onstage with Ozzy and on the recordings of Blizzard of Ozz and Diary of a Madman. Read more
Tags: marshall 1959 randy rhoads price, Marshall 1959RR Randy Rhoads Signature Series 100W Super Lead Amp Head, marshall randy rhoads recensione, Randy Rhoads amp, randy rhoads guitar amps, randy roads amps,
Following Marshall's acquisition of Natal percussion earlier this year, the amp giant has branched out again, this time into the headphone market.
Marshall Headphones are set to launch on 15 November with a dedicated website – marshallheadphones.com – complete with pre-order notification sign-up already live.
Other than the 1/4-inch gold jack and comfortable-looking earcups teasingly poking out of the box to the left, actual spec and price is TBA.
Marshall's press release claims that its "unparalleled amount of wisdom" gained from nearly 50 years of "breathless roadies and roaring trucks" has "been distilled and fused into every part of Marshall Headphones." A claim which suggests that they are Marshall built – not just Marshall branded. Let's hope so, anyway. Read more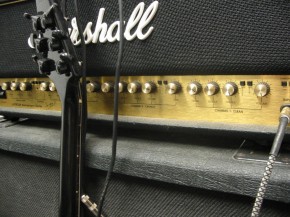 Marshall is one of the most reputed guitar amplifier manufacturers in the world. The history of Marshall Amplifiers is a really interesting one and the company with its excellent products has indeed rewritten the way a genre of music is heard! Many guitarists to date prefer the signature Marshall "crunch sound" which only Marshal amps can deliver. The company throughout its history has indeed developed many models which have been extremely well received by both veteran and entry level players and it continues to do so till date. Read more
Tags: history of marshall amps, Marshall amp history, yhs-yhs_001, marshall amplifier history, marshall amp info, which marshall jcm amp came out in 1990,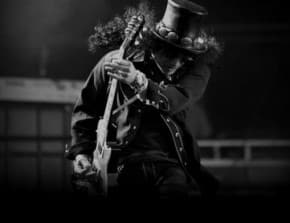 Marshall Amplifiers and legendary guitarist, Slash, have been working together to recreate the amp that was used on the 1987 Guns n' Roses album, 'Appetite For Destruction'. Marshall have been posting a number of updates on their AFD100 website. Read more
Tags: gear-vault com slash-marshall-afd100-videos,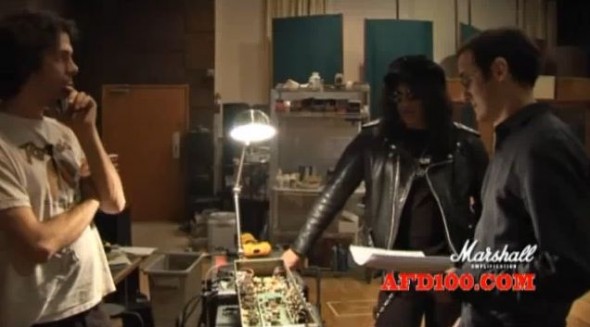 Marshall Amplification announced that it has begun working on a project with the legendary guitarist Slash to produce a new guitar amplifier, AFD100, that recreates the sound of the revered Marshall amplifier used on the 1987 album "Appetite for Destruction" by Guns N' Roses. The new amplifier will be known as the AFD100. Watch video below. Read more