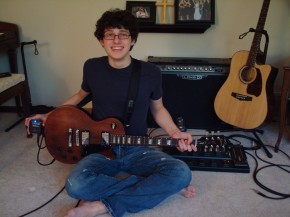 Congratulations to Josh on your new Line 6 Relay G30 prize from Gear-Vault and Line 6. We hope you enjoy it! Read more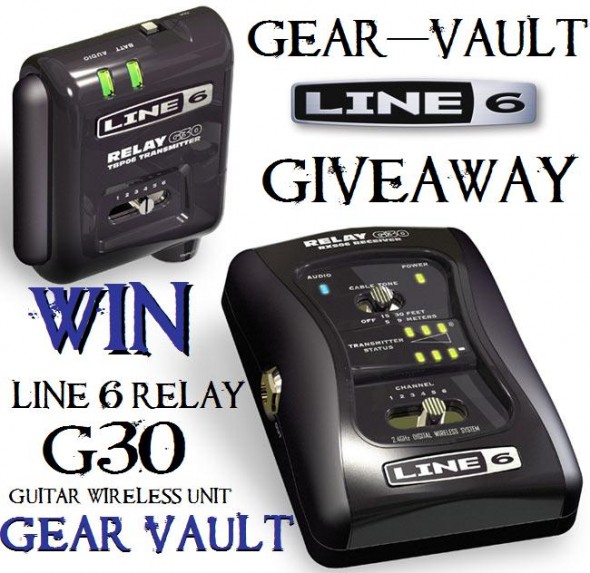 Gear-Vault and Line 6 have teamed up to offer a FREE RELAY G30 giveaway for our dedicated GEAR-VAULT readers. Please subscribe to our Feedburner eNews & Updates below — leave us a comment as to what instrument you play, style of music you enjoy, and how many years you've played. After doing that fun stuff, enter — Yes, it really is that simple! [READ THE LINE 6 RELAY G30 REVIEW] Read more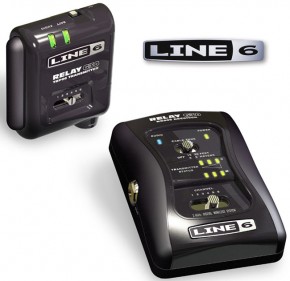 Guitarists have dreamed of wireless freedom since about two minutes after the first instrument cable was plugged in, tethering them to their amplifier. In the early days of rock and roll, wireless was something that could only be dreamed of and was as much science fiction as space travel. In recent decades, however, instrument wireless has come a long way and has gone from analog to digital and from expensive to affordable. Read more
The guitar buzz around the interweb right now is the innovation of Line 6 and boutique guitar maker, James Tyler (the man behind Tyler Guitars), introduction of the all-new Line 6 Variax James Tyler JTV models–In total, there are three awesome JTV models to chose from; JTV 59, JTV 69 and JTV 89.
The JTV59 is a singlecut (Les Paul) -style; the JTV69 is a Strat (w/ a bit of Jaguar) -style; the third and final model is the JTV89 shredder that boasts James Tyler's custom bridge–the JTV89 is a metal head's wet-dream guitar.
One thing that needs to be mentioned is Line 6 are having these guitars produced in both USA and Korea factories, obvioulsy the prices will vary. The street price for the Korean made Variax axes range from $1,099 – $1,299, and the USA made axes range form $3,699 – $4,699. James has been working on the new Variax guitars since 2008. Below are some video overviews and demos of these guitars in action. Read more
Line 6 Announcement–The industry leader in digital modeling technology for music-creation products, announced today the release of Relay digital wireless systems into worldwide markets.
"Relay digital guitar wireless systems represent a revolution in wireless technology," remarked Darrell Smith, Category Manager of Guitar Wireless Products at Line 6. "They were built from the ground up, for guitarists by guitarists, to provide unprecedented performance on all fronts that matter to musicians: tone, dynamics, dependability, and ease of use. Plus, they're approved and ready to tour all over the world." Read more
Line 6 Spider IV Presser — Finding that perfect tone is a delicate combination of guitar, amp, effects and of course, the guitar player. Finding a combination that works can be difficult, especially if you play a variety of styles. A lot of modeling amps have come close to matching tube sounds at affordable prices, but hitting the trifecta of incredible tone, versatility, and great price is a rarity. The new Spider IV family of amplifiers wins across the board. Read more
Line 6 M9 Presser–
With over immortal modern and vintage stompbox effects, M9 Stompbox Modeler provides the brilliant tones, old-school simplicity and necessary portability to be the all-in-one stompbox solution for every guitarist. Read more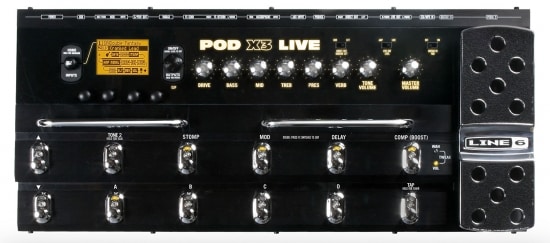 Are you a gigging guitarist?
The POD X3 Live is a stage-ready unit that represents the true evolution of the ever-evolving guitar amp modeler technology. The POD X3 Live features an array of 78 highly-desirable guitar amp models, from high-wattage chest-pounding heavyweights to boutique beauties and rare vintage treasures. Read more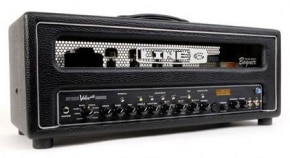 Line 6 has finally released the eagerly awaited mk2 of their revolutionary Spider Valve amps, designed by living-legend amp designer Reinhold Bogner. Read on! Read more


Surfing Youtube, I came across a really cool blues jam using simple and affordable gear that gets the job done. It is a reminder to us guitarists and musicians that it's not always essential to have $2000-plus wrapped up in gear to have fun while making good music. Scroll down to watch the video.
So… how much will you have invested into this package?
Line 6 Pocket POD………………………………….$129.99

Epiphone Les Paul Standard………………………$429.99
Total cost…………………………………………….$559.98
Now all you need to do is add in some basic drum tracks and a bass line, you'll be jammin' like a star. Oh, and don't forget to add your new hit on Youtube, that is a perfect place to start drumming up your new loyal fan base. =)
Line 6 Pocket POD and Epiphone Les Paul