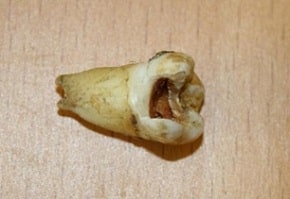 We've all seen some bizarre items owned by celebrities that have been sold at auction. Britney Spears' napkin, Justin Timberlake's breakfast scraps….the list goes on, and gets weirder.
But this one surely takes the cake for celebrity obsession (and intrusion).
A certain tooth, (that's right, a tooth) was sold at auction on Saturday, formerly belonging to none other than ex-beatle John Lennon. Read more
Seventy years after his birth and three decades after his untimely passing, John Lennon's message of peace continues to touch the masses, and his songs still resonate in the hearts and minds of fans around the world. At the request of Yoko Ono, Gibson Acoustic is very proud to offer three 70th Anniversary John Lennon J-160E acoustic guitars to celebrate the legacy of this extraordinary artist. Accordingly, only a very limited number of these handmade acoustics will ever be available. Read more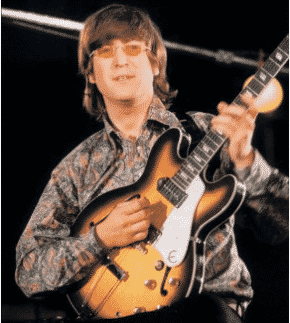 In November 1997 a team from Epiphone Guitars visited "The Dakota" in New York to examine John's Casino. During the meticulous examination, countless measurements were taken, body tracings were done and all components of the guitar were photographed. As a result and in cooperation with Yoko Ono Read more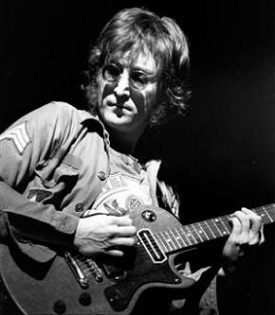 John Lennon's blend of pop instincts and restless experimentalism set the agenda for modern rock music. His driving, feisty rhythm guitar work energized the Beatles' early singles, and his imaginative songcraft elevated the three-minute rock tune to an art form. Rock's first intellectual, Lennon profoundly influenced all of the sixties great guitarist-poets, including Pete Townshend, Ray Davies and Roger McGuinn. To this day, on one level or another, every rock group defines itself in relation to the Beatles.
A tireless musical innovator, Lennon was the first electric guitarist to employ feedback on a record ("I Feel Fine" in 1964). He led rock music into psychedelic dream and out into the cold turkey reality of political activism. A painter and writer as well as a musician, Lennon infused rock with avant-garde ideas. He was never afraid to embrace chaos and cacophony. But he also wrote songs that moved the masses.
After a long period of seclusion, Lennon had just re-entered public life with his Double Fantasy album when he was gunned down by a deranged fan on the evening of December 8, 1980. Mark David Chapman waited outside Lennon's home at the Dakota apartment building on Central Park West in New York City. When ex-Beatle and his wife, Yoko Ono, returned from a recording session, Chapman said the words "Mr. Lennon?" and opened fire. Five bullets struck Lennon and he died of blood loss shortly thereafter at Roosevelt Hospital. By the next morning, and inconsolable grieving crowd had begun to gather outside the Dakota; the vigil eventually spilled into Central Park just across the street. Yoko Ono later had that area of the park dedicated to John's memory officially named "Strawberry Fields." Here, at the John Lennon "Imagine" Memorial, fans still gather to celebrate the life of the man who told the world "All You Need Is Love."
The Beatles – I Feel Fine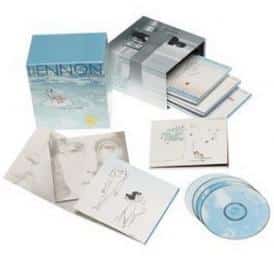 Capitol's John Lennon Anthology Box Set sheds some fascinating light on rock's first intellectual. The set's four disc contain nearly 100 tracks, nearly all of which have never been officially released; many hadn't even appeared on bootlegs. The song span Lennon's entire post-Beatles career, from 1970 up to his murder in 1980. As with Capitol's Beatles Anthology sets (1995 – 96), the majority of the tracks here are alternate studio takes of well-known songs. There's a version of "Imagine" with a prominent, and somewhat intrusive, harmonium part.
Also included is an early take of "Mother," with Lennon on guitar rather than piano. (Unlike the Beatles Anthology, unfortunately, the liner notes for the Lennon box do not provide details such as take numbers.) Snippets of studio banters—especially some jovial sparring with Phil Spector—give an intriguing glimpse of what it was like to record with John Lennon. What emerges is a portrait of an artist clearly in control of his music, setting tempos and correcting problems with an air if easygoing authority. Read more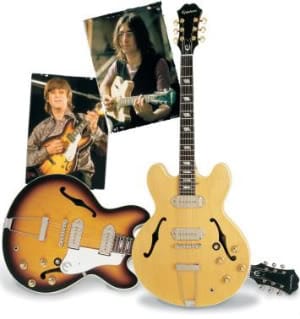 Used in the latter part of his career with the Beatles (most notably on the Revolver sessions) and for much of his solo work, Lennon's Casino was a highly personalized instrument that reflected much his maverick spirit. Purchased by Lennon in 1965, the hollowbody originally had a sunburst finish and a pickguard.
By 1968, however, in the search for a more resonant sound, Lennon had stripped the finish and removed the pickguard, leaving only the natural, instantly recognizable guitar that he is so often associated with. In order to reproduce the instrument as perfectly as possible, representatives form the Epiphone company paid a visit to the legendary instrument a the late Beatle's New York apartment, where it had been stored, virtually untouched, since his death. Precise measurements of the guitar were taken and tests performed on it, and the findings returned to Epiphone's Nashville factory. Read more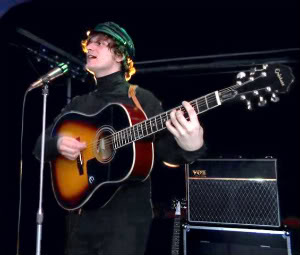 John Lennon's songwriting was so visionary, his cultural impact so deep, that his guitar playing is often overlooked. But lest we forget, it was with six-string in hand that Lennon changed the face of rock and roll. While he wasn't the world's flashiest guitarist, he was one of its most tasteful, tuneful and sometimes even terrifying practitioners.
Two of the instruments immortalized by Lennon in his work with the Beatles and his subsequent solo career were his Gibson J-160E acoustic electric and his stripped Epiphone Casino. With the full cooperation of Lennon's widow, Yoko Ono, Epiphone issued a series of limited-edition John Lennon Signature models based on these two guitars. While these instruments may be collector's items aimed primarily at the Lennon enthusiast, they are also reasonably priced, functional instruments, perfect for any working-class hero. Read more
Liverpool Daily Post reports that an unreleased tape recorded by the Beatles had been unearthed. The 7-inch wide reel-to-reel was found in the attic of a house in Liverpool. The Philips reel-to-reel tape was not played since the 1960s.
The recording of "Don't Put Me Down Like This" and number of unreleased versions of The Beatles' hits including 'I Feel Fine' and 'I'm A Loser', was discovered by a man going through his father's effects after his death. The tape along with a recording of an uncontrolled fit of giggling involving Paul McCartney and the late John Lennon.
Beatles Blog Wogew Reports that the material was most likely reel 1 of two reels from the recorded session of BBC TV programme 'Top Gear', which took place on Septemeber 17, 1964. Read more