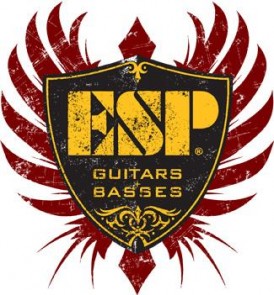 Electric Sound Products (ESP) Company was created in the year 1975 by Hisatake Shibuya, a resident as well as a businessman from Tokyo, Japan. Shibuya started as a manufacturer and a producer for the replacement parts of guitars. This firm was very well known for the high-quality parts. After a year of gaining such reputation, ESP started to engage with the designing and creation of guitars. ESP entered the Japanese market, later expanded and took their chances into the global market of guitar industry. Entering the US market in the year 1983, ESP Company started designing for local artists in New York from 1984 to 1985 where they had already introduced about 400 Series as their primary introduction of products in the US market.
Among the local artists were Ronnie Wood of the Rolling Stones, Page Hamilton of Helmet, Bruce Kulick of KISS, Vernon Reid of Living Colour and Vinnie Vincent. Creating and producing guitars for these artists was there effective way of becoming more popular with bands from other countries. At the same time, ESP Company also started to make the necks and bodies of Kramer. During a tour in Tokyo in the year 1986, George Lynch found out about ESP guitars when he walked into one of the shops, looked around for a replacement part and later, he found out that ESP Company is able to customize guitars. Read more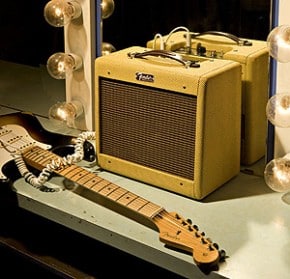 The introduction of Fender amplifiers almost coincided with the company's electric guitars in the mid 1940s. The earliest venture into the amp market by Fender was marked by the production of what they named the "Tweed Amps" which had an output ranging from three to seventy five watts. However, these amplifiers had an inbuilt Read more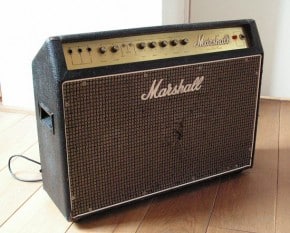 Continued on from "Gibson Firebird Guitar Born 1963"
Of course the electric guitar wouldn't have developed at all had it not been for amps. And the guitar amplifier would never have come into being had it not been for Mr. Lee De Forest, who invented the vacuum tube Read more
Whether its the hands of a sculpture, the pen of a writer, or a voice of a singer, the ability to shape an artistic medium contributes wildly to the captivating nature of art. Nowhere is the impact of shape more relevant than in the
history of B.C. Rich
, an all American guitar company. Like any successful company, the founder, Bernado Chavez Rico, had a strong personal connection with his product, a connection which helped him to understand the colossal significance of shaping both tone and design in modern day music. As a celebrated Flamenco and Classical style guitarist, Bernie's knowledge of the extreme degrees of tone, playability, and uniqueness demanded by top notch
musicians
from their instruments certainly played a consequential role in developing what would become choice company of Aerosmith, Slayer, and numerous other players. But famous clients such as these are not how B.C. Rich began; no, it began instead in a cramped workroom in East LA.
Read more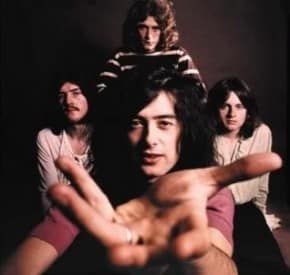 It was early in the summer of 1968 and Jimmy Page was deeply preoccupied. Tired and a little depressed, he retreated to his renovated Victorian boathouse on the Thames River to mediate on his past achievements and consider his options for the future. Read more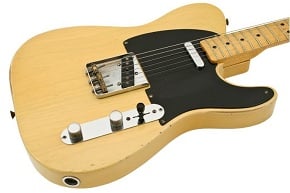 The Fender Telecaster is seen by many as the primordial electric guitar. Sure, one can argue that Paul Bigsby was also developing solid body instruments at the same time and in the same general area as Leo Fender but it is the Telecaster that is generally accepted as the first production solid guitar and the start of the modern guitar manufacturing business. Since its debut in 1952 Read more
Danelectro guitars are highly sought after collectible items by discerning guitarists and are of extra-ordinary quality and style. The history of Danelectro begins in 1947 when it was founded Nathan Daniel primarily as an amplifier manufacturer. However by 1954, the company had started producing solid bodied electric guitars and finally acoustic and bass guitars. The amplifiers and guitars that Danelectro produced were sold to retailers like Montgomery Ward and Sears which sold the instruments after putting their own brand names on them. Read more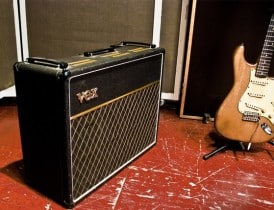 The Vox AC30 is one of the longest-lasting and most popular guitar amplifiers ever produced. Its appeal is wide enough that it could be considered to be the Fender Twin of Europe and it has powered as many legendary recordings as Leo's finest or anything Jim Marshall ever created. Used by artists ranging from The Beatles to Brad Paisley, the AC30 is one of the primordial flavors of guitar amplifiers Read more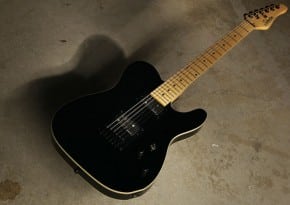 Schechter began as a mere guitar repair shop back in 1976 when it was founded. The name comes from David Schecter, one of the founders of Schecter Guitar Research. Read more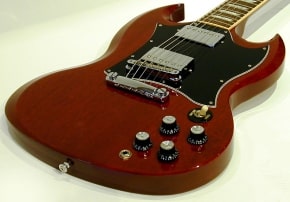 There is a seemingly ubiquitous appreciation today for nostalgic pop-culture references that hail from The '60s and now span into contemporary days, spattered with some of the most memorable faces, infinite historical moments, countless celebrated names and equally distinguished brands. The '60s were a time of cultural Read more