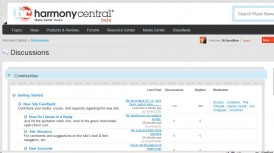 ….It seems that way. I've been surfing the forum for a bit and I notice a lot of upset and disheartened loyal members on the message board. The biggest complaint by members is the forum is awkward and difficult to read due to the poor layout and skin design. Another complaint is there's no more quick reply feature, no quote feature, and when you click on the thread, it takes you to the last post. Whaat? Well that's odd, you need to read the first post before you can reply to the thread don't ya? Now when you click the thread you have to click back to the first page just to read the opening post. More of a process and more time consuming for the end user. You gotta do extra stuff just to read the thread before you can leave a comprehensive comment. Read more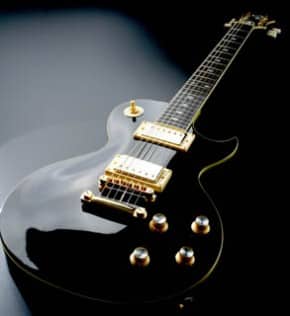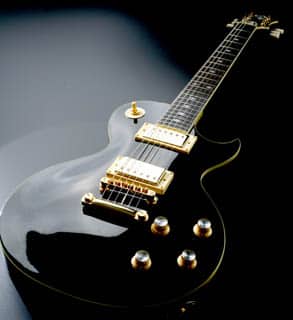 Last week we wrote a piece asking, you, the reader, if Xaviere Guitars are junk. The responses we received in the comment section was significant to our research and the debate was a great success. We've spent some time reading through the comments and determined that a handful of folks, out of a 100+ comments, posted their bad experiences from GuitarFetish and Xaviere guitars, while many posted their positive experiences. Read more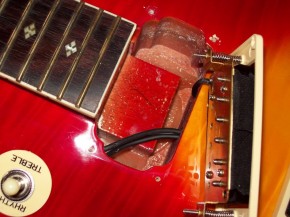 Guitar Blogs and Webzines normally write about all the great and positive hooptah, in regards to guitars and guitar companies, and usually shy away from talking about what really needs to be talked about. Here at Gear-Vault we believe in the "no bullshit' policy, which means we not only write about the good that need to be revealed, we also write about the bad and the ugly–that–MUST be exposed. Read more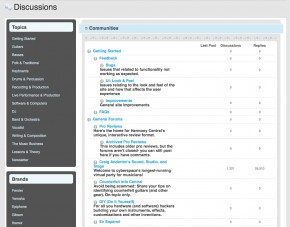 (BETA). The information we are receiving about the new changes are not very favorable. In fact, some loyal Harmony-Central users are not holding back about voicing their opinions; some are even pissed over the new 2.0 changes and have called the new changes a "downgrade". Read more

DBZ Guitars is receiving magnificent press in the guitar world, and rightfully so. Legendary guitar builder & designer, Dean B. Zelinsky, has really intrigued us with his excellence in guitars. Yesterday Gear-Vault reported the recognition DBZ Guitars is receiving from their Bird of Prey guitar that will be published in GuitarWorld. Read more

B.C. Rich has announced a new series of handcrafted guitars that celebrate their 40th anniversary as an instrument manufacturer. If specialized instruments are your bag – and money is no object – read on, dear collector.
[% oiopub-banner-3-right %]
The B.C. Rich Anniversary Guitars hearken back to the original designs offered up by the company: the Eagle, Mockingbird, Seagull and Bich. The differences in these 40th anniversary editions will be a commemorative logo on the back of the headstock, a certificate of authenticity, and a special serial number.
All four of the B.C. Rich Anniversary Guitars will feature the Neck-through-Body Koa wood design the company helped popularize back in 1969. Maple accent stripes, or stringers, are also featured on two models, and the guitars all also include the Grober Super Rotomatic tuners, Cal Rad knobs, and B.C. Rich Diamond fingerboard inlays (with the exception of the Seagull's Snowflake design).
"The 40th Anniversary Series lets us pay tribute to our original designs with these retro-inspired models," said Rock Clouser, product manager for B.C. Rich.
Open up your pocketbooks collectors! More information can be found at the official site here, but each of these beauties will carry a hefty MSRP of $4200. Good luck getting your hands on one of these.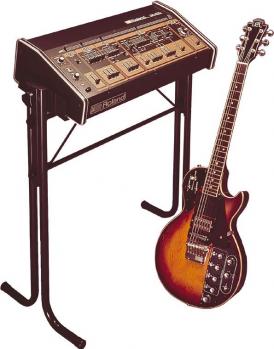 The introduction of the Moog Guitar at this past summer's 2008 NAMM brought to attention of previous attempts to making guitars more synth-like. The Moog Guitar Company didn't create a guitar synth, per se, but with its features like the voltage-controlled filter and continuous sustain, it's a prodigy of the Roland GR-500.
The Roland GR-500 was introduced in 1977, which was actually a guitar synth system, with a comparison of an Ibanez-made Les Paul-style electric guitar/controller and a synthesizer design with more than 40 switches, knobs and controls. The Roland used a separate floor unit device, the PC50 footswitch. This unit allowed users to create and select from three different preset sounds. In that era, before MIDI, the GR-500's components joined together with a bulky 24-pin cable about the diameter of a "garden hose".
The instrument itself was an impressive looking guitar, with a beautiful honeyburst finish and an extensive knob-encumbered control panel on the top (like Les Paul) and bottom right (like Ibanez) that gave full-control over the synth unit's four sections: Guitar, Poly-Esemble, Bass and solo-synth section called "Melody". The guitar had a single humbucker pickup for standard guitar sounds and a hexaphonic pickup that allowed the synth-guitar to track the pitch of each string note with a fair degree of accuracy. In addition, magnets installed within the body allowed the guitar to produce everlasting sustain on demand, though all this added significantly to the instrument's weight.
So what did the Roland GR-500 sound like? It's reported that the Poly-Ensemble could produce convincing bowed string sounds, bass tones were effortless, and the synth's "Melody" section gave guitarists total control over the synth's components, allowing a complete range of tones, noises and, of course, effects.
The End Line
Roland's GR-500 is not only unique, but rare, especially complete systems (see: PC50 footswitch and 24-pin cable), which is unfortunate. Without a synth unit and the cable to connect it, the GR-500 guitar is just a guitar.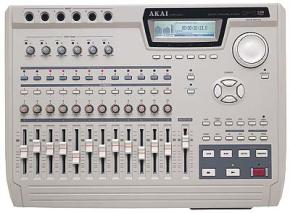 Our final contestant in our recent recorder reviews, the Akai DPS12, is chunkier and shorter than the Fostex DMT-8VL but closer to it than the Korg D8 size. Read more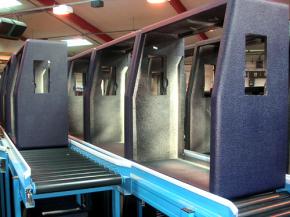 Lesson #1
Ask a group of guitarists what their favorite instrument, amplifiers and effects are, and each one will surely ramble on for hours about his gear of choice. Ask that same group about their favorite speakers and cabinets, however, and many of them will likely respond with a simple "I dunno." The sad truth is that even though cabinets and speakers play major roles in shaping the tone of a guitar sound, they are often overlooked by players.
The overall sound of a cabinet is the result of all the components that go into building it and how they're put together. Once you acquire the knowledge of what goes into building speakers and cabinets, you'll start to understand exactly what you like and dislike about different cabinets. In this lesson, I'm going to focus on defining the components and materials that go into building speakers and cabinets as they relate to the sound they produce. My hope is that at the end of the two lessons, you will be well informed and on your way to identifying what you preferences are and what speakers and cabinets complement your playing the best.
With very few exceptions, cabinets are made out of wood. Plied birch wood is far and away the most common choice, though some cabs are made from particle board or a combination of the two. Sonically, birch is great because it strikes a very desirable balance; it's rigid enough to produce punch and definition while being soft enough to sound warm but not floppy. Remember that the cabinet acts as a resonator for the speakers just as the wood of a guitar acts as a resonator for the vibrations of the strings. Birch is also super durable and is well suited to withstand the vibrations, abuse and travel that a cabinet is likely to endure. Read more