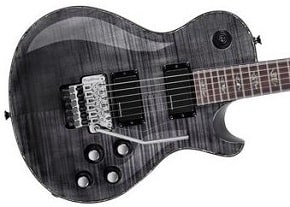 Why is it that your first electric guitar often tends to be your most forgettable? The only thing I remember about my first guitar was that it had strings like a cheese cutter and came with a beaten-up case. It took many years of trading and selling before I could finally afford my first decent electric. Charvel Guitars has found a way to break this dubious tradition with their new Desolation Guitar series, a line of entry-level electric solidbodies aimed squarely at rock and metal players on a budget Read more
Charvel is proud to introduce its new Desolation series guitars. These are entirely new instrument designs not previously seen in the high-performance guitar maker's 30-year history, offering more tonal and stylistic options for discerning players everywhere and bringing a long-acclaimed tradition of high performance to more guitarists now than ever before.
Marked by devastating tone, killer looks and high-performance playability, the Desolation series comprises an entirely new stable of Charvel guitars designed for a whole new world of players, with the sound and performance known to the world's greatest guitarists more affordable now than ever before.
There are 10 new guitars in the "first wave" of the Charvel Desolation series—four single-cutaway "DS" models, three double-cutaway "DC" models and three highly distinctive Skatecaster "SK" models loosely based on the Charvel Surfcaster of the early 1990s. All feature mahogany bodies and necks, dual humbucking pickup configurations with three-way toggle switching, solid and transparent finishes (with flame maple veneer on trans finishes) and black nickel hardware. Most feature compound-radius (12"-16") rosewood fingerboards with 24 jumbo frets in a variety of neck-through, set-neck and bolt-on configurations; Charvel bridges specially designed for compound-radius fingerboards (except DS-3 ST Floyd Rose-equipped models); and three-on-a-side locking Charvel tuners (except DS-3 ST and Floyd Rose-equipped models, which have non-locking three-on-a-side tuners). See these guitar below! Read more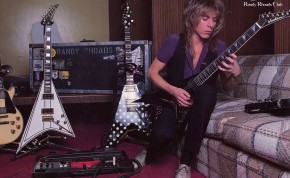 As many know, Jackson Guitars started when the heavy metal wave was on its peak. Grover Jackson first in-scripted his name on a guitar that was designed by the late Randy Rhoads in 1980, when he was still teamed up with Charvel guitars. The reason behind this was that Jackson thought that a guitar with such design would be too shocking for the regular Charvel customers. Read more

Since the dawn of shredding, guitarists have searched for an electric guitar that easily lends itself to intense playing. When one decides to take the path less traveled (at least in mainstream music), gear becomes more than an obsession – it becomes life itself. For the shredder, a reliable axe that is simple, flashy, and built for speed is essential. Well, look no further than Charvel's San Dimas electric.
The Charvel San Dimas is built for pure, unadulterated speed. It features an alder body, a one-piece bolt-on neck (which makes repairs easy after you throw your tantrum because the drummer can't keep up with your speed) with a maple fingerboard, a top-mounted Floyd Rose licensed locking tremolo, mini Grover tuners, and Seymour Duncan pickups (the San Dimas 1 2H and the 2 2H have a JB in the bridge and a '59 in the neck position).
With those awesome appointments, one might notice a couple things are still missing from the San Dimas, namely tone controls. The Charvel San Dimas has only a single volume control and a three-way pickup selector switch. This allows you to get the full effect from the Seymour Duncans. After all, who has time to fiddle around with tone knobs? The San Dimas is a plug-and-play shred machine.

Advertisement—————————————
[% oiopub-banner-3-left %]—————————————————————
The Charvel San Dimas is not exactly a new guitar. In fact, these are reissues of the original San Dimas "Superstrat" guitars that have been a staple of hard rockers since the 1980's, including (but certainly not limited to) Warren DiMartini, Eddie Van Halen, Jake E. Lee, Steve Vai, and George Lynch. The latest incarnation of the San Dimas carries on a fast-fingered legacy that is sure to impress (if not influence) future guitar gods.
But what about the flashy looks? As if the guitar itself (and the ensuing flurry of staccato notes) weren't enough…
Charvel has issued the San Dimas in four new custom colors, sure to please anybody who ever donned a pair of neon leather pants. Charvel's San Dimas (as well as their So-Cal guitars) now come in Candy Plum, Polar White, and Candy Tangerine. Not only will your amps go to eleven, but your axe's paint job will magically make you play better…and louder.
The Charvel San Dimas line of guitars are an awesome reissue of the original 80's shred machine. Forget the Rogaine, you want one of these babies for your birthday!
Buy Guitars at: GEAR SEARCH!