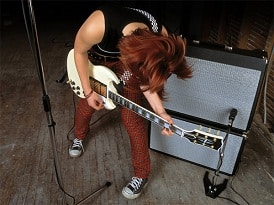 As guitarists, most of us sooner or later find ourselves in pursuit of tone.  A talented guitarist can find a way to make anything sound good, but there should be no doubt that our equipment and the tone it provides can inspire and help fuel our creativity.  In pursuit of tonal inspiration, we need to develop a vocabulary to help us find what we're looking for in our sound. 
The Audible Frequency Range
Most guitarists start out by learning the names of the musical notes corresponding to a particular string and fret number, but they are not initially aware that these notes also correspond to the fundamental frequency of the vibrating string.  For example, the sixth string played at the 5th fret (low A) in standard tuning has a fundamental frequency of 110 Hz.  Any doubling or halving of a frequency is an octave, so the next octave up from 110 Hz would be 220 Hz.  In order to develop a vocabulary for tone, we have to think in terms of frequencies as opposed to musical notes. Read more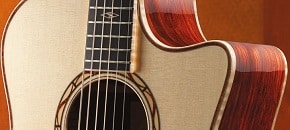 We live in a world of automation. A world of higher profits, lower costs, and mass production. Companies get big, and to satisfy an ever growing and diversifying market, they take these steps to make sure they are staying on the mark with consumers. Unfortunately, quality often gets chucked to the side in this process of trying to perpetually keep items on the shelves. More people means more materials, and more materials means more space, which all leads to the product quality depending on every single person doing everything correctly. Read more


The Les Paul Studio Swirl is a stunning new addition to the popular Studio series, which has been bringing full-fledged Les Paul performance and tone to hard-working musicians since its introduction in 1983. These guitars include all the classic ingredients that have made the Les Paul Standard legendary since humbuckers first hit the model 1957, but add four exotic swirl finishes to the formula, while retaining the down-to-business package that is light on frills, heavy on swagger, and easy on the pocket. Not one element of construction or component quality is sacrificed to bring you this high-performance electric guitar, and the Gibson USA Les Paul Studio Swirl might just be the most head-turning Studio model ever produced.
A handful of cosmetic simplifications help to bring this Les Paul in at a truly astounding price. A minimalist finishing process results in a thin nitrocellulose finish in one of four gorgeous new "swirl" options: Black/Green Swirl, Black/Silver Swirl, Gold/Blue Swirl, and Silver/Blue Swirl. A lack of binding around the body top and fingerboard also gives a tactile, organic look and feel to the instrument as a whole. Where tone and performance are concerned, however, the Studio Swirl model stays right in the legendary Les Paul Standard's wheelhouse, with the timeless hardware that has helped to make Les Pauls total sustain monsters for more than five decades. The pickups are a pair of Gibson's most popular humbuckers, a 490R in the neck and a 498T in the bridge, both made with 42-AWG wire and genuine Alnico magnets (Alnico II and Alnico V respectively) just like the original PAF humbuckers. Wrap it all up, and it's an unparalleled package for anyone from the discerning studio musician to the hard-touring artist in search of a no-nonsense tone machine that stands out on the stage. And at this price, there's no reason not to check out the Les Paul Studio Swirl today—and make it your very own. Read more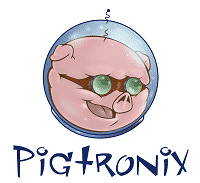 Pigtronix is not your typical guitar effects maker. Starting with the original Envelope Phaser, Pigtronix pedals have been anything but conventional. According to David Koltai, president of Pigtronix, "With companies like BOSS and Dunlop to compete with, it seemed crazy to come out of the gate as a startup trying to compete on their terms." That's why Koltai and long-time friend Brian Bethke teamed up to form Pigtronix. They decided to focus exclusively on effects pedals that were unlike anything on the market.
Unique effects such as an envelope-controlled phase shifter, a parallel-distortion box, an ADSR dynamics generator, and a freakishly accurate pitch-tracking mono synth quickly made Pigtronix pedals popular among modern creative musicians. Driven by a never-ending quest to discover new kinds of effects, Koltai still turns to customer feedback for future design concepts. Andy Summers, Vernon Reid, Red Hot Chili Peppers, Jack White, Adrian Belew, Bootsy Collins, Weezer, The Roots, Primus, and other artists have been instrumental in establishing Pigtronix as a top-level effects maker, both as customers and as sources of critical feedback.
In fact, legendary rocker Frank Marino encouraged Pigtronix's development of the Philosopher's Tone. The Philosopher's Tone – arguably the cornerstone of the Pigtronix lineup – is one of the most popular compression/sustain pedals ever made, renowned for its near-infinite sustain. Likewise, the brilliant NYC guitarist Craig Brodhead introduced Koltai to the idea of using the "Golden Ratio" as the basis of the rhythmic delay lines in the instantly musical Echolution delay pedal. Read more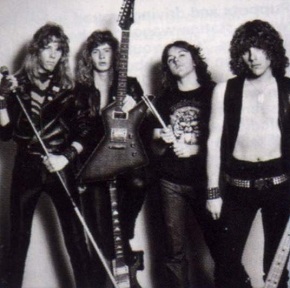 It's hard to keep a band together for a year. It's rare to stay together for 10 years. 20 is amazing. And 30, well damn… that's a miracle.
30 years ago, after a few ads in the local newspaper, and some wise firings, 4 nobodys formed what would be a thundering shockwave that would resonate throughout the musical community and rattle the very foundation of popular music. Metallica formed on October 15 1981. Read more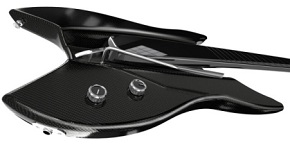 Guitarists have always had an up-and-down relationship with the concept of high technology. Maybe it is because of the elemental nature of our instrument, especially in its acoustic form, or maybe it is due to the raw and often emotional approach taken by many of the creators and ongoing purveyors of rock, blues, country, and other styles of music. Whatever the case, there will always be a large part of the guitar community that likes to keep things simple and gets it done with a fairly traditional guitar, a tube amp, and a few pedals. Read more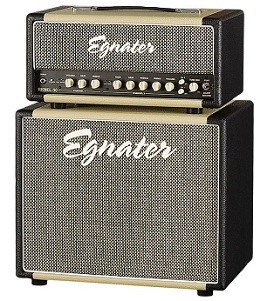 The paradigm for guitar amps has shifted radically in the past several years. Today, players are looking for amp solutions that provide tonal flexibility with good tone at manageable volume levels. For playing at home without annoying the family, for rehearsals, for worship band use, for club gigs, for school events… these days, and electric guitar player is expected to be able to match their volume level to the situation.
Fortunately, manufactures have responded with lower-powered amps, and among the best of these is the Egnater Rebel series. Egnater sent me a Rebel-30 head and two matching Rebel 112X cabs for this review. Once I plugged in, it was clear that this was an amp that could provide almost any tone. It had loads of convenient features and could operate at any volume level, from bedroom to club stage. Read more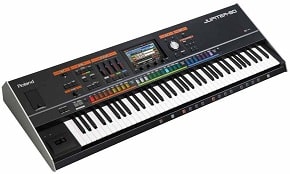 One of the hottest and most talked about products on the market today is the Roland Jupiter-80. This is not a re-creation of the '80s Jupiter-o, although it does pay homage to its predecessor with road-proven hardware and massive sound. This is a modern synth that features Roland's SuperNATURAL synthesis engine. The SuperNATURAL engine is designed to re-create legendary vintage synth sounds and amazingly realistic organic acoustic sounds.
The Roland Jupiter-80 is an envelope-pushing synth with three separately programmable sound chains. Each sound chain has a filter, an oscillator, an LFO, and an amp, and you can combine up to nine sound chains for an amazing 27 oscillators – at once! Each oscillator can utilize one of seven vintage waveforms or one of over 350 PCM waveforms for unlimited tone-shaping combinations. The Jupiter-80 supports up to 256 polyphonic voices depending on the sound load. Also featured is an extremely powerful arpeggiator with 128 factory presets and another 128 presets that are user definable. And musicians will love that this board includes Roland's famous SuperNATURAL pianos, brass, strings, and more.
The Jupiter-80 was designed and laid out for live performance. A large LCD screen makes navigating the functions of the Jupiter-80 a breeze. After you have designed your own patches, you can save them as "Live Sets." A Live Set can stack up to four sounds, each with its own DSP, effects group, and level control!
There are a number of assignable knobs and buttons on the Jupiter-80, so you can create a custom layout. Roland's D Beam controller can be assigned to control parameters for a more dynamic performance. Control volume, Leslie speed, modulation depth, and more, all with your hand. Read more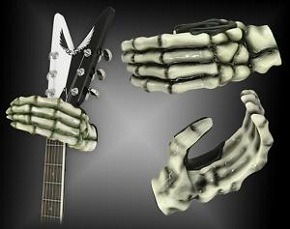 There are certain things that we are just plain used to in the guitar world, that we expect will never change. And if they do change, it will be marginal at best. Things like picks, straps, strings, etc…. Read more