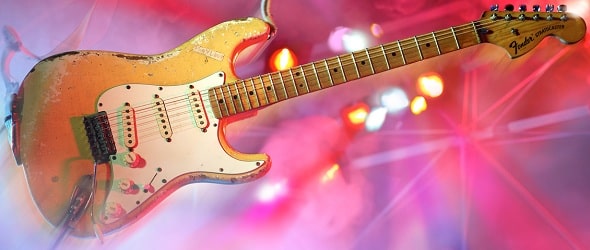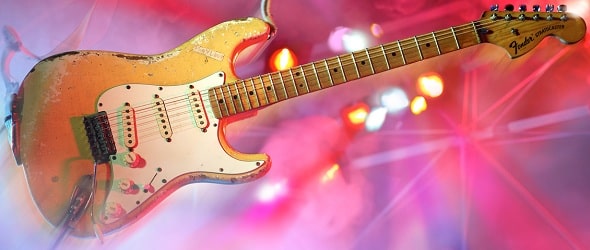 Yngwie Malmsteen. The name alone strikes wonder into the hearts of guitarists everywhere. Yngwie Malmsteen, the Swedish Stratocaster wunderkind; the fiery and flamboyant showman extraordinaire; the charmingly outspoken enfant terrible of metal; the Paganini of the electric guitar. His classically inspired, dazzlingly fleet-fingered technique and apocalyptic guitar sound continue to mesmerize listeners today just as it did when the world first felt his Fender-fueled fury in the early 1980s with Steeler, Alcatrazz and Malmsteen's landmark 1984 solo debut, Rising Force.
Then as now, Malmsteen often worked his magic on an Olympic White 1971 Fender Stratocaster. He bought the guitar in Sweden in 1978 while still a teenager and performed the unusual and delicate modification of scalloping the fingerboard to help create his signature sound; the guitar also acquired Read more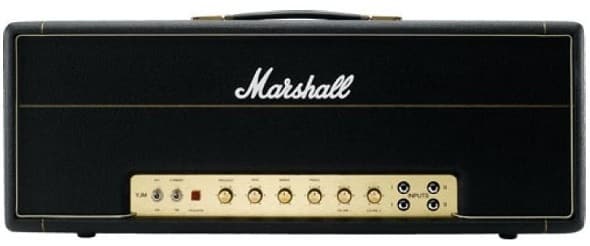 Most have been waiting for this for years. Others are still trying to pronounce his name. For those who have never heard of Yngwie Malmsteen, he's only one of best neo-classical gone hair metal guitar players of all time. Finally, he's getting a Signature Marshall Amplifier.
The Marshall YJM100 Signature Valve Amplifier is something like a dream for guitarists like me. It's a near clone of the 1959 Marshall Plexi that Malmsteen has made a staple of his arsenal. Though, this baby's got some features that really got me interested. First of all, it has reverb. Yeah, you may not think this is a huge deal, but having reverb on a head is pretty convenient. Next, it's got a half power switch so you can either operate the head at the full 100 watts or 50 watts.
[% oiopub-banner-3-right %]
This is great so you can keep your volume level where it needs to be so you don't sacrifice tone whether you're playing in the bedroom, or on the stage. But the coolest thing about this amp is the infinitely variable Attenuator control. This allows you to keep the power tubes cranked all while keeping your output level at a reasonable volume appropriate for the setting. This is something that custom amp companies began doing on many older amps like the JCM800 so that players could crank their master, but keep the volume at a practical level without losing their hearing. This feature is SO COOL! Why doesn't every tube amp come with an attenuator? Read more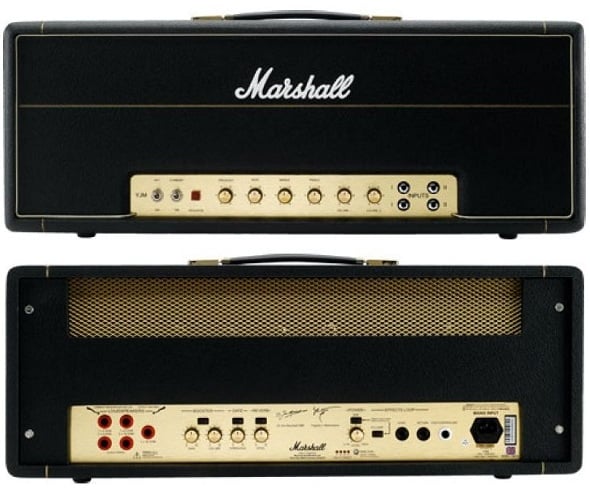 Marshall Amplification is proud to present the Signature YJM100: a 100-watt, valve head that was developed in close conjunction with the legendary Swedish six-string shredder, Yngwie Malmsteen. The YJM offers the perfect balance of vintage tone and looks alongside modern features which makes the amplifier the perfect players' tool for "plug in and play" recording or live performance.
[% oiopub-banner-3-right %]
Malmsteen has been a Marshall devotee from the get-go so this collaboration comes as no surprise to his countless fans. "I can't say enough about my love for the sound, feel and look of the wall of Marshall's. Since I was 10 years old, I've insisted on having them behind me at all times," the guitarist reveals. "I must have had every amp company in the world ask me to endorse them, over the years. To finally have my own signature Marshall is an honor and this amp is truly a master piece!" Read more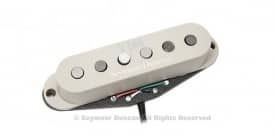 No other guitarist unleashes the fury like Yngwie J. Malmsteen. His influence is undeniable, his technique unparalleled. So, when a legendary axe-slinging metal virtuoso like Yngwie says he wants to take his tone to the next level, we listen. After hundreds of hours of intense tone pursuit, we proudly unleash the STK-S10 YJM Fury.
The YJM series includes a dedicated bridge pickup as well as a separate neck/middle pickup, representing two highly individual customized voices that sound sweet and fluid with more articulation and responsiveness to dynamics. They're recommended for any fast playing style including neo-classical, shred, hard rock, power metal, and heavy metal and can directly retrofit most single-coil equipped guitars. But players beware, installing the YJM Fury into your guitar, might unleash the Fury in you.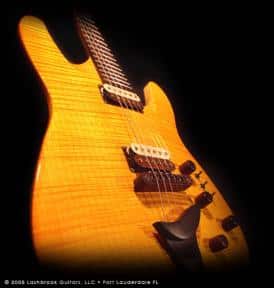 Larry Lashbrook is a Florida legend for both his 45 years of master Luthier, set ups, repairs and making high-end, hand made, custom built guitars. Lashbrook is a passionate inventor and musical equipment icon. He has worked with hundreds of musicians. Not only has Lashbrook been a guitar tech for Yngwie Malmsteen for the last two decades but is the go-to guy with his 45 years of skillful guitar experience. At the constant request of close family members and friends Lashbrook has finally begun his journey of producing his own line of guitars. His LTH-1 features are beautiful: a solid carved curly maple body, custom wound passive hum bucker pickups with exotic wood detailed covers, a five-piece curly maple set neck with a compound radius Brazilian rosewood fret board and massive Dunlop 6000 frets. There is no taper to the thin neck shape, and Lashbrook's signature setup allows low action with amazing dynamic abilities and no trace of the fret buzz.
Among the best of LHT-1's numerous unique feature is the patent pending Lashbrook Tune O Matic style piezo bridge and ebony trapeze tailpiece. Lashbrook's method of genius design allows the piezo system to create the most realistic acoustic tones by considerable level (the system is available separately). "We consider our Tune-O-Matic style Piezo Bridge to be our crowning achievement," says master luthier Larry Lashbrook. "You won't believe the quality and authenticity of natural acoustic tones that we are able to achieve in a solid body instrument." Passive electronics are also an option to connect the hum bucker and piezo pickup signals to single or dual output jacks.
Lashbrook's commitment to old world craftsmanship and genius innovation places the LTH-1 in the elite of the ultra high end instruments. All of Lashbrook's experience and love for perfection of equipment truly reflections in his line of guitars. For more information check lashbrookguitars.com.