The new Peavey AmpKit LiNK HD pocket-size iOS guitar interface features twice the fidelity and convenience of the original AmpKit LiNK. Based on USB digital audio technology, AmpKit LiNK HD eliminates crosstalk and feedback for pristine high fidelity, even with authentic high-gain amp models in AmpKit, the companion amp app from Agile Partners. Read more
NAMM 2011 — Peavey Electronics proudly announces the Xport, a high fidelity, ultra-portable 1/4″ jack-to-USB audio interface for electric guitar and bass. Xport uses a standard USB cable to connect your guitar to a personal computer or laptop.
The Xport's high-quality ASIO and Core Audio drivers offer rock-solid performance for both Windows and Mac OS X. Powered by the USB bus and featuring both Headphone and Line outputs, the Xport provides musicians with a simple, hassle-free digital recording solution.
Included with Xport is Peavey ReValver amp modeling software, the only virtual amplifier that captures the true tone characteristics of vacuum tubes. This state-of-the-art software can be used as a stand-alone virtual amplifier or with your favorite recording software. Read more

The Peavey IPR 1600 stereo power amp features 830 watts per channel at 2 ohms and weighs in at 7 pounds! The IPR1600 also has 2 channel independent fourth order Linkwitz-Riley crossovers, a variable-speed fan housed in a lightweight aluminum chassis, patented DDT speaker protection, and the revolutionary new IPR class D topology. Read more
NAMM–Peavey proudly introduces the PXD Series, a new breed of extreme electric guitars that captures the aggression and attitude of modern metal guitar players. Read more
Peavey proudly announces the new Butcher guitar amplifier, a 100-watt, all-tube head that specializes in innovative versatility and timeless, brutal British tone. Read more
NAMM 2010–Peavey proudly introduces the new TriFlex II, a three-way, two-channel portable sound system that provides 1,200 watts of power for live sound reinforcement, DJ gigs and music playback applications. Read more
Peavey proudly introduces the new PXD Vicious Series and the PXD Vicious Devin Townsend Signature Model, a 7-string baritone metal guitar designed to his demanding specifications. Read more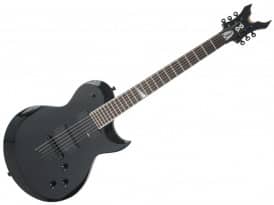 Peavey proudly introduces the new Odyssey I and Odyssey II guitars to its award-winning PXD Series guitars, a new breed of extreme electric guitars built for speed, slicing leads and razor-sharp riffs. Read more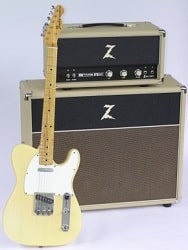 Many different types of speakers have been used over the years to amplify electric guitars. The most common are speakers with 10-inch and 12-inch measurements. Generally speaking (pun intended), a smaller speaker produces more top end, or treble, than a larger one. Thus, an amp outfitted with 10's usually has a brighter, tighter sound and the same amp with 12's will be darker sounding. Read more
The Tone King Presents : Line 6 Spider vs. Peavey Vypyr Video Shootout. TTK lines these two amps up side-by-side to give you an exclusive look at how these little guys sound. I really appreciate how methodical and attention to detail TTK is, you can tell he has lots of experience doing video gear reveiws.
Performed by:
lmsjr

To my ears I think the Peavey Vypyr wins hands down (for a cheap amp), but after reading some of your comments below, I guess my opinion is just that… and opinion. What amp do you prefer?
Btw, please shoot on over the TheToneKing.com and give a shout out to TTK.