So you want to learn guitar? Why not start off with one of the all-time greats, which is also a song on our 'easy guitar songs for beginners' list. "Enter Sandman" is a song by Californian heavy metal band Metallica. Produced by legendary producer, Bob Rock. Enter Sandman was released in 1991 as the lead single and the opening track of the band's eponymous Black album. Kirk Hammett, Lars Ulrich and James Hetfield wrote the song, and Hetfield scribbled the lyrics. Read more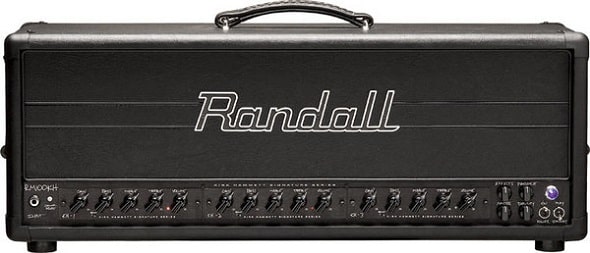 KIRK HAMMETT characteristically relies on a rock star—sized rack of amplifiers, preamps and custom-tweaked processors to generate his volcanic live sound. In the studio, this rack becomes a part of an even larger equation, where Hammett meticulously augments and shapes his iconic tones with a menagerie of specialized and vintage gear. If you haven't guessed it, Guitar World's first Hall of Fame inductee is an incurable tone hound that has lacked only one thing: an amplifier singularly capable of creating his current trademark tones and versatile enough to grow with Hammett's changing tastes and needs.
Randall Amplification teamed with Hammett to devise this metalhead's daydream amplifier after Anthrax's Scott Ian raved to Hammett about his and Dimebag Darrell's positive experiences with Randall amps. It just so happens that Randall's MTS (Modular Tube System) amplifiers are perhaps the ideal platform for Hammett's amp, because they are famous for their high-end sound quality and allow for practically limitless expansion. Amp whiz Bruce Egnater pioneered this cleverly practical system where the preamp consists of removable tube-driven modules, each designed to achieve a specific tonal goal. Kirk's Hammett's signature series Randall MTS amplifier comes loaded with the three modules that he and Randall's engineers crafted over an extensive research and development collaboration. Read more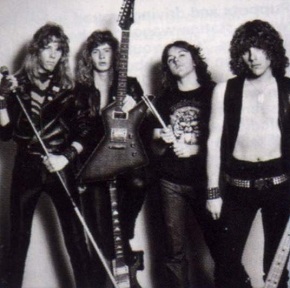 It's hard to keep a band together for a year. It's rare to stay together for 10 years. 20 is amazing. And 30, well damn… that's a miracle.
30 years ago, after a few ads in the local newspaper, and some wise firings, 4 nobodys formed what would be a thundering shockwave that would resonate throughout the musical community and rattle the very foundation of popular music. Metallica formed on October 15 1981. Read more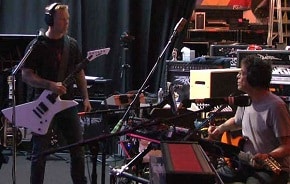 Apocalipsis, apocalisse, or apocalypse. All of these words mean the end of the world. There is one other word for it—Lou Reed. At least in a musical sense. Read more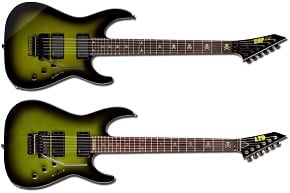 ESP / LTD Guitars — Another limited edition Kirk Hammett (lead guitarist of Metallica) Signature Series model is also being introduced in 2011. The ESP KH-2 SE and LTD KH-SE are special edition guitars that will be limited to just 100 and 300 pieces worldwide respectively. Read more
From ass-kicking Metallica epics like "Master of Puppets" to new monsters like "Cyanide," riff master James Hetfield's venomous style has inspired many. Preferring picks with a bright tone and biting attack, James Hetfield looked to Dunlop for the perfect tool for his fierce downward picking style. Based on a vintage tortoise-shell pick, the Black Fang is made of tough, sturdy Ultex material with a defined tone and sharp attack. Read more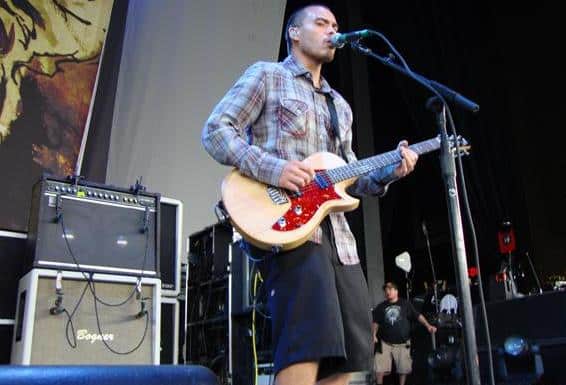 Brian Vodinh is one of the founding members of alternative metal band, 10 Years. He started off as the drummer for the band, but later switched to guitar. Some of his band members say he is a guitarist first, a drummer second.
Brian started taking guitar lessons at the age of 11 years old. He grew up around music as his father was a first-chair violinist in a symphony orchestra and his mother was a huge Elvis Presley fan. Brian says growing up with rock 'n roll meets classical helped shaped his style.
Brian's guitar influences growing up was bands like Deftones, Metallica, and Korn. Brians says you can hear a James Hetfield-style in his guitar playing, especially in his right hand attack. What helped him develop that style was his determination to learn Metallica songs, especially Master Of Puppets at the age of 13. See pictures of Brian Vodinh's gear taken from the Carnival Of Madness Tour at the DTE Music Theatre in Clarkston Michigan.
Brian Vodinh's gear list
Talor Standard Guitars (single cut)
Demeter TGA-2 guitar amplifier
Bogner Custom Shop Shiva guitar amplifier
Roland JCM120 2×12 combo
Bogner 4×12 speaker cabinets
Photos of Brian Vodinh's Gear

[nggallery id=65]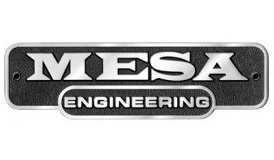 MESA Engineering, also known as MESA Boogie, is a manufacturer of guitar and bass amplifiers in Petaluma, California. MESA Boogie started operating in 1971. Already a wide variety of products MESA has created Read more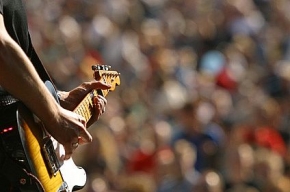 Music is a funny thing. From the time we are first inspired to pick up the guitar or any other instrument, most of us dream of stardom. Our fantasies are filled with visions of sold-out world tours, buses, hotel trashing, groupie wrangling, and all the rest. We dream of legions of loyal fans supporting us and our creative efforts who buy each CD we release, wear our t-shirts, and come out to our shows. Read more

Metallica and Megadeth are both thrash metal pioneers who helped usher in the modern era of heavy metal and both bands have enjoyed great success and popularity amongst rock music fans the world over. The question before us today is simply which band is better, which is a subject sure to cause much controversy and discussion. Both bands are part of the Big Four (along with Anthrax and Slayer) that redefined metal music in the 1980's and provided an alternative to the many hairspray-addicted bands that dominated the radio during that time. Both bands have maintained long careers and kept their identities and their fan bases through up and down periods and the inevitable lineup changes that most bands with such long histories must endure. Read more