NAMM 2011 — EVH 5150III Mini Amp heads deliver the sound–the incredible tones Eddie Van Halen has chased his whole life. The EVH 5150III Mini Amp is a triple-threat, 50-watt monster: a truly clean channel, a molten crunch-time channel and an off-the-scale overdrive channel you're simply not gonna believe. In black and ivory, with an unmistakable look and sound that's pure EVH amplification; a big head in a small box. Read more
NAMM 2011 — Announcing the newest member of the Vox Night Train family: the Night Train 50 This powerful, all-tube head offers two channels for traditional and high-gain sounds. Also available is the V212NT cabinet; a perfect match in both looks and sound.
The Vox Night Train Series projects a powerful personality with its mirror-finish metallic exterior and serious all-tube sound. Now welcome our new 50 Watt model: the Night Train 50.
Unlike the existing Night Train (15W) model – or even the AC15 and AC30 Custom Series – the Night Train 50 features EL34 tubes in the power stage, producing a powerful high-gain sound. Of course, the Night Train 50 also covers the traditional VOX sound, and its rich array of sonic variation makes it such a great and versatile choice for so many guitarists. Read more
Orange Amps continue to advance their guitar amps range with the new TH100 head, the 100 watt big brother of the TH30. Read more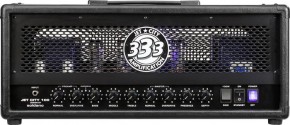 Jet City Amplification is proud to introduce its new JCA100HDM 100 watt tube guitar amplifier.
The JCA100HDM flagship is based on the popular JCA100H – two channels of Soldano tone and 100 watts of pure tube power. The Crunch channel has plenty of headroom to deliver clear, bright clean tones and can be driven hard enough to get downright raunchy. The Overdrive channel is the circuit that made Soldano famous. Read more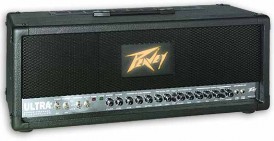 The Peavey Ultra Plus all-tube, 120 watt guitar amp head is designed for maximum tonal flexibility and power. The three channel amp has features and tone rivaling amps 2 or 3 times its price.
Dial in any degree of Clean, Crunch, or Dirty ith the amp's three channels and switch among them from the front panel or the included footswitch. Peavey's patented, three-way Resonance switch custom-tailors bottom end to your speaker cabinet and room environment. A half-power switch provides low-volume output tube saturation and ideal power for practice or small halls.
Determining which channel you are in is made easy by the large illuminated logo that changes color with selection-
Green for Clean, Yellow for Crunch, and Red for Overdrive. Gain boost Bright push switches add extra control tone shaping. Read more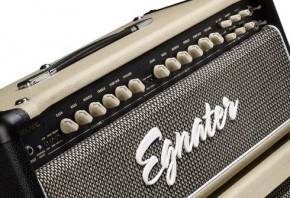 Plug in to all-tube tone that takes no prisoners! The incredibly versatile Renegade is a 2-channel powerhouse that gives you the tools to forge your sound and the power to move some serious air in any size venue. Channel 1 produces lush, three dimensional clean tones with just a bit of grunt when you dig in — Says egnater.com. Read more
It's no secret that we're fans of Peavey amps here at Gear-Vault. One of my personal favorite amps by Peavey is the XXX. It's a mean sounding amp. Next in line, for me, is the 6505+ because it's basically a 3-channel 5150 with much better sounding chimey cleans. I'm excited to see Peavey are active participants at the winter NAMM 2010 show. Peavey are happy to announce the all-new 6534+ Guitar Amplifier Head – the next evolution of the high-gain 6505 Series, which has defined the sounds of aggressive guitar music since 1991. Read more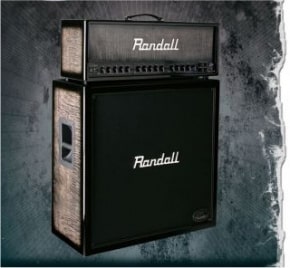 Randall knew what they were doing when they decided to collaborate with the guitarist from Metallica, Kirk Hammett to create the RM100KH Limited Edition Half Stack. Hammett is known for his legendary guitar work, leads and the sounds he is capable of manipulating, the hype surrounding the new series of MTS amplifiers. Hammett helped design and perfected the RM100KH. Read more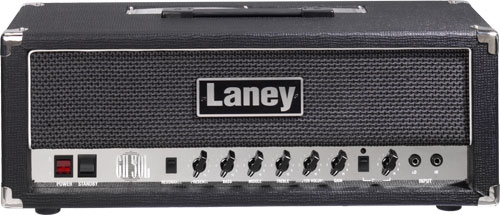 Laney amps, like their British brethren Orange and Marshall, have been around since the dawn of time, at least in rock and roll terms, and have helped to shape the sound of rock music and influenced the tones many of us strive for. One of Laney's current and most toneful offerings is the GH50L head. Read more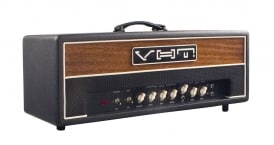 Guitarists looking for great tone that works with any speaker setup would do well to consider the new VHT Standard 36 hand-wired tube head. The Standard 36 is crafted in VHT's workshop outside of San Francisco where VHT's team of experienced designers put their magic touches on every amp the company creates.
The Standard 36 uses three 12AX7 tubes in the preamp section and four EL84's in the power amp section, along with a 5U4G rectifier. It has separate Tone and TMB channels with a master volume that controls both. The Standard produces complex tones with articulate highs and tight, focused lows with plenty of power on tap. The drive side maintains a lot of overtones along with enough mids and lows to create unique tones. The preamp and power amp are balanced and give out a cool combination of crunch and headroom. The amp is never harsh, has a great bottom, and cleans up very well with the guitars' volume know, which is indicative of the way VHT wants their amps to work. Read more