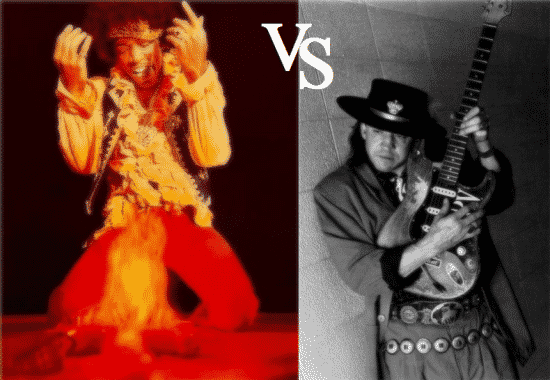 Two of the most revered guitar players in the blues/rock universe are Jimi Hendrix and Stevie Ray Vaughan. Both men helped define the sounds of their respective eras and are icons of the instrument and are most likely responsible for launching more guitar-playing careers (both real and air) than any post-Beatle guitarist outside of Eddie Van Halen. Today, however, your humble man of letters here at Gear-Vault has been given the difficult task of pitting Jimi and SRV in a head-to-head battle for musical supremacy, which is truly no easy task. In the flyover, both man share many similar qualities, from their explosions into public consciousness to their preference for Fender Stratocasters to their untimely deaths. When examined more closely, however, there are some major differences between the two that just might give one the edge over the other. Want to watch the fur fly? Keep reading. Read more
Tags: guitarist vault cant get into site, Better guitar Stevie kenny, the vault guitarist, stevie ray vaughan vs jimi hendrix, stevie ray vaughan paraphernalia, stevie ray vaughan guitar, srv vs hendrix, SRV better than hendrix?, jimi hendrix compared to SRV, jimi hendrix and srv,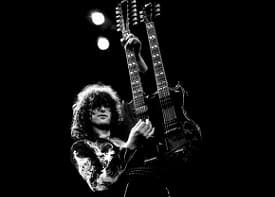 It's no secret that each major religion has a group of artifacts that its followers hold a high respect for. We guitar players have the same artifacts that we respect. The main difference is that ours can be used to raise fists and get laid. Well, Gear-Vault has put together a list of said guitars, so let's take a look at what many guitar players say are the holy of holies; the top ten most famous guitars, in no particular order. Read more
Tags: Famous Guitarists Gear, 10 guitar road vault, frankenstrat, neck thickness of Gibson Byrdland, Top 10 Most Famous Guitars,
This year's NAMM show in Anaheim brought many new and innovative guitars and amps to a music scene that has been evolving at a dizzying pace over the past decade. Not open to the public, this inside-baseball convention caters to those who make their living selling instruments and equipment to the unwashed masses, so those who attended the show were probably quite ebullient about the new EVH Stealth and the EVH 5150 III mini-amp head. Read more
Tags: evh 5150 iii stealth, 5150 stealth amp, EVH 5150IIIS Stealth, evh stealth 5150 III,
Gary Kramer Gained celebrity in the Eighties as the primary guitar supplier for Eddie Van Halen. He was also one of the first manufacturers to feature the era-defining original Floyd Rose tremolo. He stepped away from guitar building for more than a decade, but now he's back with another inspiring line of guitars and a fresh set of ideas on guitar design.
Kramer's Delta Wing Simulator R looks like an alien weapon, but the wild mahogany body shape actually serves to align the neck perfectly when standing or silting. The sweeping upper horn braces the extremely lightweight guitar against the player's chest in such a way that it's nearly impossible to slump into an uncomfortable posture. Similarly, the body contours ease tension on the right wrist liberating feature that's evident when performing difficult techniques. Other high-tech attributes include recessed controls, a licensed Floyd Rose tremolo, a push/pull coil tap, a slick matte finish on the 24-fret neck and molten alnico pickups that are aimed right at players who want extreme rock and metal tones. Read more
Tags: Epiphone Prophecy Series Guitars, Gary Kramer Delta Wing Simulator T, gary kramer guitar, gary kramer Stimulator t guitars,
NAMM 2011 — EVH 5150III Mini Amp heads deliver the sound–the incredible tones Eddie Van Halen has chased his whole life. The EVH 5150III Mini Amp is a triple-threat, 50-watt monster: a truly clean channel, a molten crunch-time channel and an off-the-scale overdrive channel you're simply not gonna believe. In black and ivory, with an unmistakable look and sound that's pure EVH amplification; a big head in a small box. Read more
Tags: evh mini amp, evh mini, 5150 iii 50 watt teview, evh amp, evh 5150 mini, EVH 5150 III Micro Amp, evh 5150, evh 50 watt reviews, evh 50 watt head problems, can you 5150 mini preamp into 5150,
The Eddie Van Halen EVH Stealth and Wolfgang guitars, along with the 5150 III 50W amp, were unveiled this week at the 2011 NAMM (National Association Of Music Merchants) show, a massive music-products convention that runs through Sunday. Read more
Tags: evh wolfgang stealth guitar, peavey wolfgang, evh stealth, EVH Wolfgang is 2011, wolfgang stealth,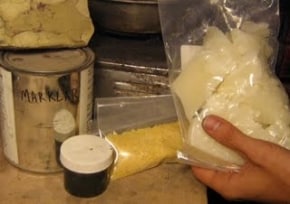 I read that Eddie Van Halen waxes his pickups and boils his strings. Can you tell me why he does this and how I can do it myself? Read more
Tags: waxing guitar pickups, waxing pickups,

Beginning in January 2009 there is going to be a new kid on the block: the new EVH Wolfgang electric guitar will be introduced to the world. Eddie Van Halen has been testing, researching, and developing this masterpiece for two years now. With Eddie's 35 years of experience with guitars the all new EVH Wolfgang electric guitar is sure to be a crowd pleaser. During Van Halen's 2007-2008 tour, the EVH Wolfgang was tested and approved from one the greatest guitar player's of all time.
Van Halen's massive 2007-2008 tour, gave Eddie the opportunity to perform hard core live "road testing" through performance trials. The tour started in the fall of 2007, Eddie experimented with early versions of the new EVH Wolfgang each night, jamming with every updated prototype onstage to adoring fans. The EVH Wolfgang reflects Eddie's specifications and features of the Wolfgang guitars he plays and performs with. Read more
Tags: is evh wolfgang really that bad of a guitar, 2009 evh wolfgang usa ad,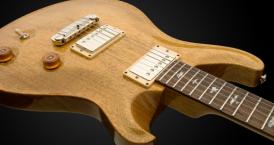 White Korina wood, also known as African limba, provides a thick solid tone much like mahogany. Korina wood is also the same high-quality wood used for many of the early [Gibson] Flying Vs and Explorers that now demand such high dollar. Notably, a Korina wood Ibanez Destroyer guitar had played a large part in Eddie Van Halen's legendary "brown" sound. A nice piece of lightweight wood, like the ones used to construct the Korina McCarty guitars, provides renowned dimensionality and depth, screaming highs, rich rounded mids, thick lows while providing vocal-like velvety warmth backed with tremendous sustain.
The Korina McCarty's body is carved from sold slab of Korina wood, as is the 22-fret thick-wide neck. For those who have not played the liked PRS carved neck, it's a beefy C shape that's positioned into the 25-scale body. The chrome-covered McCarty humbuckers are similar to the highly commended humbuckers in the standard McCartys, and a Duncan-wound soap-bar is offered as an option for those who want something a little more unique. Vintage style tuners and a fixed aluminum bridge add a touch of sparkle to the Korina McCarty's highs. Read more
Tags: prs korina mccarty review, korina top sound, korina vs mahogany, prs guitars karina,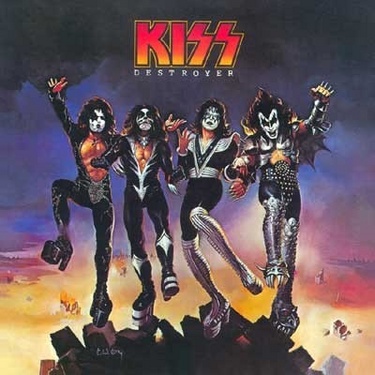 Kiss is one of those definitive rock and roll bands—y'know, the ones both critics and parents loathe, but the kids love anyway. When looking back over the history of rock, however, one can surely ask why. Let's face it: they weren't particularly brilliant song writers (Lennon and McCartney never lost any sleep), and, when compared to '70s flashes Joe Perry, Ted Nugent, and Blue Oyster Cult's Buck Dharma, leadman Ace Frehley was not a ground-breaking soloist by any means. Of course, say that to any diehard Kiss fan and you're liable to get punched in the teeth.
That's because whatever Kiss has lacked in finesse and skill, they surely make up for with sizzle and sheer business savvy. Instead of spending the rest of their loves playing grimy bars in New York, Paul Stanley, Gene Simmons, Frehley and Peter Criss put on wild kabuki make-up, devised all sorts of onstage parlor tricks, and eventually became the greatest show on earth—think of them as the rock equivalent of the Ringling Brothers and Barnum & Baily Circus. In fact, if you look at the entire Kiss oeuvre, the band's motto has always seemed to be "Let us entertain you." Certainly, if there was any group that put the term "show biz" into the rock music lexicon, it was none other than Kiss.

Advertisement————————————
————————————————————
Now on to the show…
Kiss began as a four-piece in New York City, circa 1972. Bass player Gene Simmons (born Chaim Whitz, later Gene Klein) and guitarist Paul Stanley (a.k.a Stanley Eisen) had covered Beatles tunes in Wicked Lester, but wanted to form a glam-rock band, using clown and kabuki make-up as their original contribution to the genre. After answering an advertisement in New York paper, Paul Frehley joined the band as lead guitarist. From the outset, the band was never taken seriously. Their riffs were admittedly stolen from the best sources ("Firehouse" from Zepplin's "Misty Mountain Hop," for instance), their songs never ventured far from four-chord format, and what they lacked in technical ability they made up in volume and stage presence.
Despite the protests of his modern-day fans, Frehley was hardly a lead-guitar innovator; the majority of his solos relied on bending single notes over and over (although his pick-tapping solos were precursors to Eddie Van Halen's popular two-handed taps).
Stanley was a stock rhythm guitar player—no better of worse than thousands of others—and Simmons was about as generic a hard-rock bassist as you could get. But all that was beside the point: Kiss put on the best rock shows in the world. To make their concerts even more spectacular, they would line up dozens of empty speaker cabinets onstage to make it seem like Kiss had the biggest guitar amplification system on planet Earth. To Kiss' credit, the audience bought it. But if you consider that the '70s were the "bigger is better" decade (remember, Smokey & The Bandit was considered a real gem of a movie in its day), this shouldn't be surprising. Although it was a fun decade for entertainment, no one has ever characterized the 1970s as the decade of good taste.
The first three Kiss studio albums were relatively nondescript affairs, but the aptly titled Alive! Double disk served up all the fury, frenzy, and fire (literally) of a Kiss concert. One of the great ironies here is that few people had heard of Kiss before the live set came out. So just who were all those people that filled the coliseum show on the back cover? Like Peter Frampton, whose Frampton Comes Alive! would create the same mystery the following year, Kiss already had a deeply loyal fan base that could fill the rafters whenever the band hit town. It was just that the wider world hadn't heard of them. . . yet, that is.
With the release of Alive!, however, the band found its "overnight" success, and whetted the public's appetite for a studio album that would deliver the same high-volume rock goods. Since most of the world had never listened to any of the band's studio records, Kiss had to come up with something that would not be snickered at. Fortunately, the band succeeded. By all accounts, then and now, Destroyer was an exceptional rock album; not from the standpoint of technical guitar playing, but from the marriage of big guitar songs with studio technology. Under the guidance of producer Bob Ezrin (Alice Cooper, Pink Floyd), the band came up with a well-arranged, deftly orchestrated set. Utilizing harmony guitars on "Detroit Rock City" and "Shout It Out Loud," thundering power chords on "Do You Love Me," and eerie riffing on "God Of Thunder," Ezrin got more mileage than most people expected out of Paul Stanley and Ace Frehley. The solos were well-choreographed (especially "Detroit Rock City") but never felt forced or stilted. The record's success was due as much to the guitarists' ability to make pomp rock sound raw and reckless as for Ezrin's technical direction.
To further build up the growing Kiss tsunami, the band appeared on national TV, landing a prime spot on comedian Paul Lynde's 1976 Halloween special. Like the Beatles on The Ed Sullivan Show, this was the first chance many teenagers had to witness the band's dazzling performance power. After burning all over "Detroit Rock City," Peter Chris gently crooned his way through the ballad "Beth" (all lip-synched, of course) and, in a flash, Kiss had instantly turned every 13-year-old American into a charter member of the Kiss Army, as their fan base was called. Kissmania had begun.
After Destroyer, and the breakthrough success of "Beth"—a piano single—Kiss embarked on a long and arduous journey that continues to this day. Rock And Roll Over, Love Gun, Alive II, and Double Platinum followed, as did the release of simultaneous solo albums, which despite "shipping platinum" reportedly didn't sell too well. Considered a brilliant public relations ploy, little memorable music was created here, with the exception of Frehley, who had shown that he was capable of both writing and playing his own material, gaining airplay with "New Your Groove." But the band members began to suffer form their own glam excesses—especially Frehley. Sinking deeper into drugs and drink, he became reckless (wrecking cars seemed to be an ongoing pastime) and alienated himself from the other members of the band, especially Simmons and Stanley, who were notorious control freaks.
Frehley departed from the band bitterly in 1982 after a series of poorly conceived and received albums, notably The Elder and Creatures Of The Night. He was replaced by Vinnie Vincent, a Frehley look-alike who was technically a better player than Ace. Upon hiring Vincent, Kiss removed its make-up and shored up its career with Lick It Up, a surprising return to its early simplicity. Though a skilled player, Vincent was apparently even more difficult to manage than Frehley, and he was tossed out by Simmons and Stanley. Contemorary metal flash Mark St. John was hired in 1984 for Animalize, but he was soon diagnosed as having Reiter's Syndrome and was unable to continue playing with the band (he later worked briefly with Peter Criss).
Kiss finally settled on New Yorker Bruce Kulick, formerly of the band Blackjack (featuring local singer Michael Bolotin, who later shortened his name to "Bolton"). In retrospect, he was probably the most well rounded guitarist to ever join the Kiss ranks. While he had to play much of Frehley's material over the years, he was instrumental in the band's return to prominence in the late 1980s and early 1990s as a hard-rock band par excellence. With Kulick, the band recorded 1992's Revenge, which pushed them back to a popularity rivaling their Destroyer days. Interestingly, Vinnie Vincent also received co-writing credit on that album.
Frehley continued on, post-Kiss, with a checkered solo career, releasing albums under his own name and with a loose outfit he called Frehley's Comet. Surprisingly, he emerged as one of the biggest influences on the guitarists of early '90s metal, notably Pantera's Dimebag Darrell and Anthrax's Scott Ian; even country-pop sensation Garth Brooks turned out to be a huge fan. In hindsight, this may have more to do with Frehley's stage antics and simple power chords than any technical proficiency. Still, as a guitarist, he is appreciated—even worshipped—more in retrospect than he ever was during his tenure with Kiss.
As for the larger Kiss phenomenon, rock critics are still scratching their heads looking for answers. But pop culture is a tricky beast, and it's often heard to figure out a rational reason why one celebrity vehicle flies and why another goes down the toilet. Perhaps the best explanation behind Kiss' success is just what any of their fans will tell you (that is, before they punch you in the teeth). And that is simply that Kiss writes great kick-ass rockers, looks cooler than anyone else, and is perhaps the best freakin' live band in the world. Now, 30+ years after their heyday, the Kiss juggernaut rolls on, even earning their own segment on MTV's Unplugged. After all the back-biting and mudslinging, there was Stanley, Simmons, Kulick and new drummer Eric Singer joined onstage by Ace Frehley and Peter Criss for rollicking acoustic versions of "Rock and Roll All Nite" and "Nothin' To Lose," plus a new tack on "Beth." And judging by all the smiles and fist-pumping from the audience, you could tell that many of these same fans were the ones who watched the Paul Lynde Halloween special, all those many years ago. This, if nothing else, proves that the Kiss Army is alive and well. Amen to that.
Gear-Vault Classifieds is an eBay alternative. Come sell your used guitars and amps with us, for free!
Tags: peter frampton gear, blue oyster cult effect pedals, blue oyster cult gear, blue oyster cult guitarist equipment, bruce kulick guitar equipment, joe pery old gear,