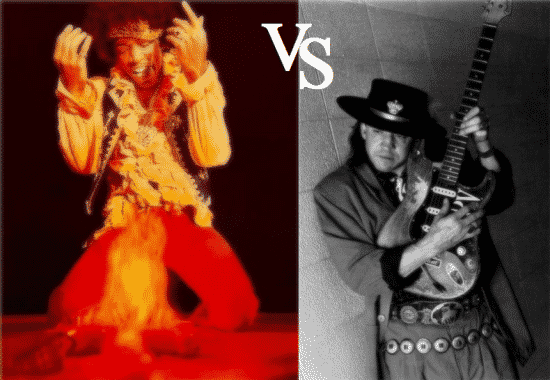 Two of the most revered guitar players in the blues/rock universe are Jimi Hendrix and Stevie Ray Vaughan. Both men helped define the sounds of their respective eras and are icons of the instrument and are most likely responsible for launching more guitar-playing careers (both real and air) than any post-Beatle guitarist outside of Eddie Van Halen. Today, however, your humble man of letters here at Gear-Vault has been given the difficult task of pitting Jimi and SRV in a head-to-head battle for musical supremacy, which is truly no easy task. In the flyover, both man share many similar qualities, from their explosions into public consciousness to their preference for Fender Stratocasters to their untimely deaths. When examined more closely, however, there are some major differences between the two that just might give one the edge over the other. Want to watch the fur fly? Keep reading. Read more
Tags: who was better hendrix or vaughn, van halen gear, stevierayvshendrix, stevie ray vs hendrix, Stevie Ray Vaughan vs jimmy hendrix, stevie ray vaughan vs jimi hendrix, stevie ray vaughan hedrix, stevie ray vaughan better than jimi hendrix, Stevie Ray Vaghn skill vs Jimi Hendix skill, SRV or hendrix better,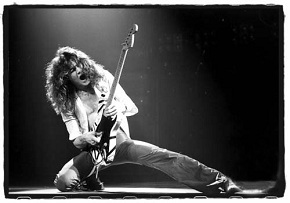 All is forgiven. The cheesy keyboards on "Jump". The parachute pants and bandanas. The entire Sammy Hagar experience. Gary Fucking Cherone.
All is forgotten. Steve Vai's heart-shaped triple-neck guitar. The porno-flick soundtrack. Valerie Bertinelli. Chickenfoot. None of it matters now.
Van Halen is back, which you've heard before. Hold on, though – they're back with singer David Lee Roth, which you've also heard before, but what you haven't heard until now is a studio album from a reunited Van Halen. With the release of the first track and accompanying video, "Tattoo", it's official, even without original bassist Michael Anthony in the lineup (replaced by Eddie's kid, Wolfgang, making Van Halen something of a family reality show). Read more
Tags: van halen satisfy,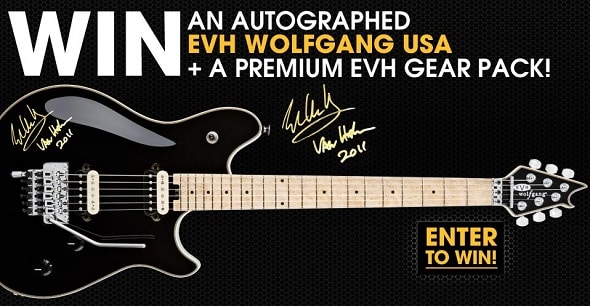 Stop drooling over your dream guitar that seems worlds away, and feast your eyes on this!
The giveaway of all giveaways:
A signed EVH Wolfgang USA Guitar
An EVH gear pack that includes a premium guitar strap, pick tin, guitar cable, and six sets of strings
A CD library that includes the first eight Van Halen albums, Best Of Volume I, and The Best of Both Worlds
The Live Without A Net concert DVD
The total price of this package, $3,264.69
Since it hit shelves in 2009, the EVH Wolfgang has been slicing and dicing the guitar market. A guitar built to EVH's specs, this axe has been road tested and put through the paces to deliver an awesome power right into your hands.
"Everything that I've built, destroyed, stumbled onto, learned, and experienced is in this guitar. Every aspect and component of this guitar has been examined and upgraded to the highest standards possible—stainless steel frets, double-potted custom-wound pickups, five-piece binding on the matching body and headstock, custom-made signature tuning machines and Floyd Rose bridge, new low-friction pots, and the list keeps going. We left no stone unturned." – Eddie Van Halen
This guitar perfectly demonstrates the technical prowess from years of tinkering and toying, succeeding and failing, rising and falling. Read more
Tags: peavey evh vault, amw evh gear giveaway, evh giveaway, evh guitar giveaway, evh wolfgang, van halen guitar give away, wolfgang guitar sweepstakes,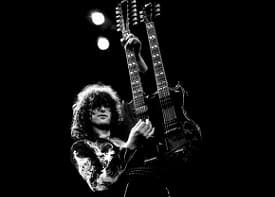 It's no secret that each major religion has a group of artifacts that its followers hold a high respect for. We guitar players have the same artifacts that we respect. The main difference is that ours can be used to raise fists and get laid. Well, Gear-Vault has put together a list of said guitars, so let's take a look at what many guitar players say are the holy of holies; the top ten most famous guitars, in no particular order. Read more
Tags: eric claptons brownie jimmy pages twin neck! Brian may red special, top ten famous guitars, rick nielsen guitars gear, Rick Nielsen, jimmy page double fret, important guitar gear, gear of famous guitarists, famous guitarist hamer guitars, famous guitar players who have had brain surgery, Famous Guitar Players Gear,
This year's NAMM show in Anaheim brought many new and innovative guitars and amps to a music scene that has been evolving at a dizzying pace over the past decade. Not open to the public, this inside-baseball convention caters to those who make their living selling instruments and equipment to the unwashed masses, so those who attended the show were probably quite ebullient about the new EVH Stealth and the EVH 5150 III mini-amp head. Read more
Tags: fender 5150 iii, evh 5150 iii stealth,
Gary Kramer Gained celebrity in the Eighties as the primary guitar supplier for Eddie Van Halen. He was also one of the first manufacturers to feature the era-defining original Floyd Rose tremolo. He stepped away from guitar building for more than a decade, but now he's back with another inspiring line of guitars and a fresh set of ideas on guitar design.
Kramer's Delta Wing Simulator R looks like an alien weapon, but the wild mahogany body shape actually serves to align the neck perfectly when standing or silting. The sweeping upper horn braces the extremely lightweight guitar against the player's chest in such a way that it's nearly impossible to slump into an uncomfortable posture. Similarly, the body contours ease tension on the right wrist liberating feature that's evident when performing difficult techniques. Other high-tech attributes include recessed controls, a licensed Floyd Rose tremolo, a push/pull coil tap, a slick matte finish on the 24-fret neck and molten alnico pickups that are aimed right at players who want extreme rock and metal tones. Read more
Tags: gary kramer simulator, gary kramer turbulence, buy gary kramer simulator guitars, gary krammer simulator r,
NAMM 2011 — EVH 5150III Mini Amp heads deliver the sound–the incredible tones Eddie Van Halen has chased his whole life. The EVH 5150III Mini Amp is a triple-threat, 50-watt monster: a truly clean channel, a molten crunch-time channel and an off-the-scale overdrive channel you're simply not gonna believe. In black and ivory, with an unmistakable look and sound that's pure EVH amplification; a big head in a small box. Read more
Tags: evh mini amp, 5150 iii mini, fender evh mini 111, evh mini review, evh mini lll amp reviews, evh mini 111 review, evh mini 111 amp, evh mini, evh 5150 mini111 review, evh 5150 mini 111,
The Eddie Van Halen EVH Stealth and Wolfgang guitars, along with the 5150 III 50W amp, were unveiled this week at the 2011 NAMM (National Association Of Music Merchants) show, a massive music-products convention that runs through Sunday. Read more
Tags: 2011 evh wolfgang, wolfgang stealth,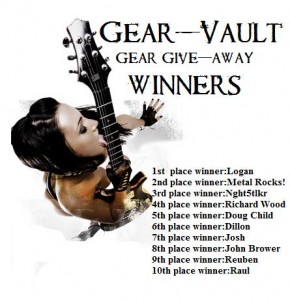 We here at Gear-Vault wanted to do something special for our readers to celebrate G-V's 2nd birthday. Read more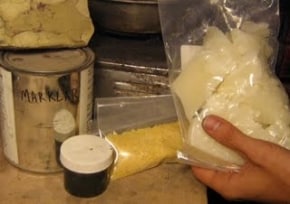 I read that Eddie Van Halen waxes his pickups and boils his strings. Can you tell me why he does this and how I can do it myself? Read more