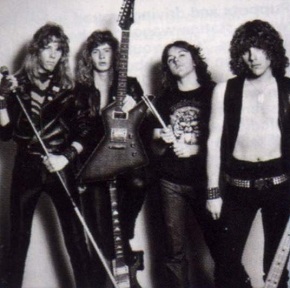 It's hard to keep a band together for a year. It's rare to stay together for 10 years. 20 is amazing. And 30, well damn… that's a miracle.
30 years ago, after a few ads in the local newspaper, and some wise firings, 4 nobodys formed what would be a thundering shockwave that would resonate throughout the musical community and rattle the very foundation of popular music. Metallica formed on October 15 1981. Read more
Tags: History of metallica, dave ellefson rust in peace recording gear, jason newsteds gear, rare metallica,
NAMM 2011 — Zoom is pleased to announce the addition of guitarist and lead vocalist Dave Mustaine of the iconic band Megadeth to our family of artists.
Mustaine has been a mainstay in the metal community for over 25 years, having formed Megadeth in 1983. Internationally acclaimed as one of the greatest metal guitarists in the world, Mustaine is also an accomplished producer.
Mustaine and Zoom will introduce the all-new ZOOM G2.1DM Dave Mustaine Signature Edition Guitar Effects Pedal at a press conference on Saturday, January 15, 2010 from 1:00pm-1:30pm at the Zoom booth (#5940).
[ ZOOM MULTI-EFFECT PEDAL PRICES ]
"This pedal is built for action," declares Mustaine. "With my personal sound effects and a large expression pedal modeled after the accelerator of one of my favorite sports cars onboard, the ZOOM G2.1DM leaves all contenders at the starting line."
2010 was a huge year for Mustaine and Megadeth. It marked the 20th Anniversary of Rust In Peace, considered one of the most influential heavy metal albums of all time. Megadeth also performed as part of the "The Big Four" tour in Europe alongside Metallica, Slayer and Anthrax, as well as the "American Carnage" tour. And 2011 is expected to be even bigger.
"It's been a honor working closely with Dave on this new pedal," says Mark Menghi, Artist Relations Director. "Zoom has been fully-committed to capturing his thrash metal guitar sound in the ZOOM G2.1DM. We are excited to be unleashing it on guitar players everywhere."
Visit www.megadeth.com for more information on Dave Mustaine or to see the band live on tour and hear those Zoom thrash metal guitar effects. Read more
Tags: zoom g2 1dm,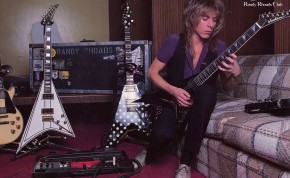 As many know, Jackson Guitars started when the heavy metal wave was on its peak. Grover Jackson first in-scripted his name on a guitar that was designed by the late Randy Rhoads in 1980, when he was still teamed up with Charvel guitars. The reason behind this was that Jackson thought that a guitar with such design would be too shocking for the regular Charvel customers. Read more
Tags: history guitar jackson randy rhoads, jackson randy rhoads history, randy rhoads jacksonv,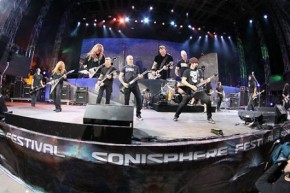 On Tuesday, June 22, metal fans in Sofia, Bulgaria got a rock-gasm to rattle all the bedsprings of the bowels of hell: for the first time in history, members of the founding fathers of thrash metal, the infamous "Big Four" — Megadeth, Slayer, Anthrax and Metallica — were all onstage together for an epic rendition of Diamond Head's "Am I Evil?" Read more

Metallica and Megadeth are both thrash metal pioneers who helped usher in the modern era of heavy metal and both bands have enjoyed great success and popularity amongst rock music fans the world over. The question before us today is simply which band is better, which is a subject sure to cause much controversy and discussion. Both bands are part of the Big Four (along with Anthrax and Slayer) that redefined metal music in the 1980's and provided an alternative to the many hairspray-addicted bands that dominated the radio during that time. Both bands have maintained long careers and kept their identities and their fan bases through up and down periods and the inevitable lineup changes that most bands with such long histories must endure. Read more
Tags: metallica vs megadeth,
Part 1 of 4
Legendary guitarist, Dave Mustaine of Megadeth was interviewed and gave a guitar lesson on Dave Navarro's SpreadTV. In it, Mustaine spoke of his drug addictions, Metallica, the music business and some of his guitar influences. In the second half of the show, Mustaine gave a guitar 'lesson' to Navarro.
Read more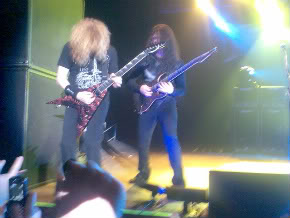 According to Megadeth's official website, webmaster Dave McRobb announced Megadeth and crew will begin recording a new album this fall. Read more