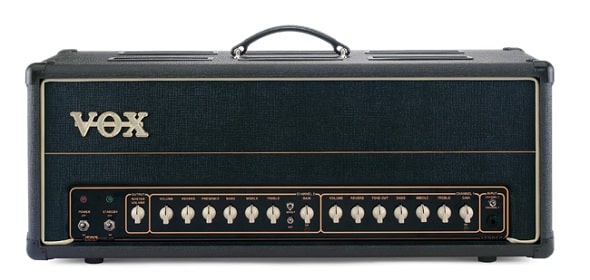 Here's a great review for those Vox lovers. I know I am one! For several decades Vox was pretty much considered a onetrick pony when it came to amp production, but the Vox AC30 was one hell of a studly stallion to build any company's stable around. Since the dawn of the new millennium, Vox has introduced several impressive amp models to expand the company's appeal beyond AC30 aficionados, including the acclaimed Valvetronix digital modeling series and the Custom Classic series, which adds modern features and flexibility to the timeless Vox sound.
Vox's Classic Plus range further broadens the company's offerings by providing an even wider palette of tube tones, including high-gain distortion as well as classic Vox chime and grind. The line currently consists of 50- and 100-watt heads and a 50-watt combo. I tried out the AC50CPH 50-watt head with a matching Vox V412BN cabinet loaded with four Vox vintage-style 12-inch speakers. Read more
If you have even one beloved vintage guitar, you've probably had to buy original parts for it at one time or another. You know the story: you bought an amazing 1967 ES-335 from some dude on eBay who swapped out the original top-hat knobs for speed knobs and cracked one of the pickup rings. Or you need some original spacers for your 1957 Telecaster.
For years, collectors in this situation had to cross their fingers and pray that the original parts they needed would eventually turn up. But as the vintage guitar market blew up over the past decade, a few enterprising individuals began foraging for New Old Stock parts and harvesting everything but the finish from beat-to-death and modified-beyond-salvage guitars. As a result, it's now possible for an eBayer to find virtually any original part he needs from any model or year of standard production mode guitars. Read more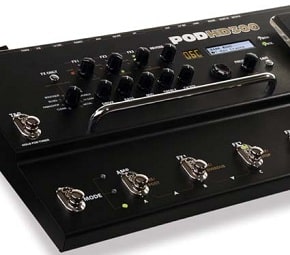 Late last year, Line 6 ramped up their strategy to claim a larger stake in the Multi-Effects arena. The flagship series they constructed to spearhead the entry, was the POD HD series. Before this series, the market was largely dominated by a handful of large companies, namely Digitech, Boss, and a few others. To this day, these large companies still hold the large share, but that all may change in the future. Read more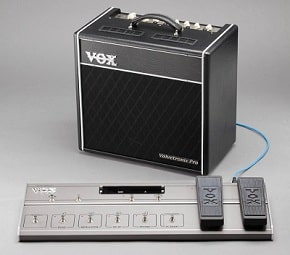 In the modern age, many amplifier companies are marketing their version of a digital amplifier may it be Peavey, Line 6 or even Fender. Vox is a bit different when it comes to the whole ballgame, and just like their previous digital endeavors, Vox ceases to disappoint with the Valvetronix Pro VTX150 Neodymium.
The Neodymium is a really cool combination of things. It's not just a modeling amp looking to achieve sounds of 44 other amplifiers. It doesn't just factory ship you 132 carefully crafted presets to not only imitate but GIVE you the sound heard in many classic rock to modern songs today. It does ALL of that, plus equips a tuner, 25 separate effects, 8 slots to program your sounds for your songs, and a power control to adjust your wattage for the given setting. It does it all pretty much. I won't forget that it can all be controlled from your feet as well with the VC-12SV footswitch.
It's nice because instead of just having amp models, the guys at Vox took a step ahead and made the 132 presets to give you some extremely cool, premade sounds. Some people may frown down on this, but I'm sure there's going to be at least one sound you'll love in the bank. On the other hand, having separate effects will really let you do exactly what you want to do with the amp instead of fussing around with presets. It's up to you.
The Neodymium is equipped with one EL84 vacuum tube to give you that authentic tube tone, which is always a plus. This is where the powerful "Valve Reactor" circuit comes into play. This circuit is going to pick up on every little thing you do when it comes to how you pick and play. It's also going to bring great clarity and tonality to whatever you're doing as well. The amp also uses an extremely powerful neodymium magnet in the speaker. This helps the amplifier to produce particularly different dynamics and nuances that the several different amp models produce much more accurately.
I've only ever enjoyed one digital amplifier in the past. Most of them just don't sound like the real thing, and I'm sure the purists have a glass completely empty when considering this debate. Though, with all the recent advances in technology, these amplifiers will only come close and closer to sounding like the real thing until one day, they do. Could that day be upon us? You decide! Read more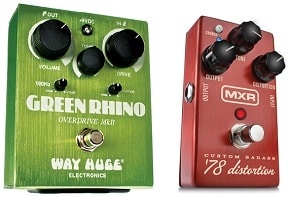 Guitar players love distortion. No big secret, really. From the time we start playing we are pretty much issued a distortion pedal of some kind right out of the gate and we proceed from there. By the time I was 13, I had my brown Ross distortion plugged into my solid state Gretsch amp and pretty much blistered my Mom's paint for a few hours every day. These days, distortion and overdrive pedals have become much more of Read more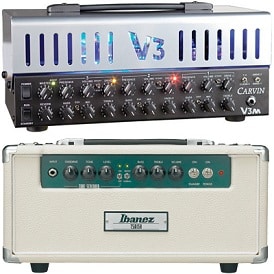 2011 may well be remembered by guitar and amp aficionados as the Year of the Micro. On top of the list of big things that come in small packages is the EVH 5150 III Micro, a tube-driven head that delivers smashing power to your favorite cabinet (or, better yet, Eddie Van Halen's favorite cabinet). Hauling your amp from home to the bar, or from home to the studio, and back again has never been easier. It has also never sounded so good. Read more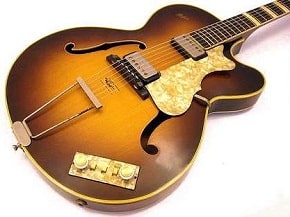 Fender and Gibson electrics from the Fifties and Sixties are among the most collectible of all guitars. But just as cool are Höfner instruments, made in Germany and costing considerably less than their American counterparts.
The most well known Höfner, introduced in 1955, is the 500/1 the electric "violin" bass that Paul McCartney made famous. An original version of this ax sometimes referred to as the "Beatle Bass," should be relatively inexpensive. At press time I spotted several mid-Sixties models for $2,500 and less.
Höfner had an interesting line of hollowbody and archtop guitars, as well. Like certain Glbsons, many Höfners were named by model number—the higher the number, the fancier the instrument. Smaller guitars like the Höfner 456 or 457 (shown here in 1964 vintage 456 thinline), with their laminated 16-inch bodies were comparable to Gibson's e acoustic L-4, or electric ES-175, while larger ones, such as the 17 ½-inch wide 468, were more like Gibson's ES-5 Switchmaster. All these Höfners were made from lightweight woods, often highly flamed, and tend to sound quite loud, with lots of cutting top and middle tones.
Relatively few Höfners made it to the United States; they ended up costing considerably more than domestically made guitars and fared poorly. Thus, Höfners of North American vintage are both rarer and cheaper than old Gibsons. At press time, the only 456 I could find was in the Netherlands and was selling for about $1,137.90. Meanwhile, I saw a handful of L-45 from the same era, going for as much as $4,200.
If you're in the market for an old Höfner, keep in mind that the manufacturer used a neck joint without a dovetail, which tended to move with time. As a result, a Höfner might need, or may have had, a neck reset. While a reset will enhance its playability, it lowers its value. Read more
This year's NAMM show in Anaheim brought many new and innovative guitars and amps to a music scene that has been evolving at a dizzying pace over the past decade. Not open to the public, this inside-baseball convention caters to those who make their living selling instruments and equipment to the unwashed masses, so those who attended the show were probably quite ebullient about the new EVH Stealth and the EVH 5150 III mini-amp head. Read more
Gary Kramer Gained celebrity in the Eighties as the primary guitar supplier for Eddie Van Halen. He was also one of the first manufacturers to feature the era-defining original Floyd Rose tremolo. He stepped away from guitar building for more than a decade, but now he's back with another inspiring line of guitars and a fresh set of ideas on guitar design.
Kramer's Delta Wing Simulator R looks like an alien weapon, but the wild mahogany body shape actually serves to align the neck perfectly when standing or silting. The sweeping upper horn braces the extremely lightweight guitar against the player's chest in such a way that it's nearly impossible to slump into an uncomfortable posture. Similarly, the body contours ease tension on the right wrist liberating feature that's evident when performing difficult techniques. Other high-tech attributes include recessed controls, a licensed Floyd Rose tremolo, a push/pull coil tap, a slick matte finish on the 24-fret neck and molten alnico pickups that are aimed right at players who want extreme rock and metal tones. Read more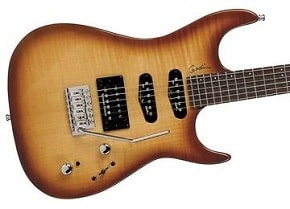 Godin's success with its line of acoustic-electric guitars has overshadowed the company's ferocious solidbody guitars. Today we review the Godin's Velocity electric guitar, with its unique High Definition Revoicer feature, affords an opportunity to discover some of the hidden treasures from Canada's most celebrated guitar manufacturer. Read more