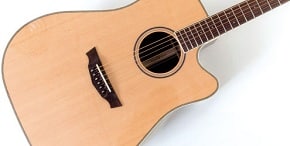 It seems as if market is flooded with hundreds of similar-looking dreadnought acoustic guitars, all with seemingly identical specs. You know the drill: solid spruce top, solid Indian rosewood back and sides, mahogany neck, scalloped X-bracing and, well, Read more
Tags: parkwood pw510 acoustic guitar, parkwood guitars review, Parkwood pw 510, parkwood guitar reviews, parkwood 510, parkwood guitar craigslist, parkwood guitar review, parkwood pw 510 price, pw-510,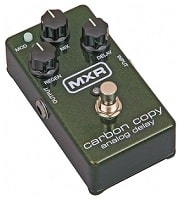 The innovation of the bucket brigade delay circuit in 1969 made compact, stageworthy analog delay pedals a reality and allowed guitarists to retire their bulky and unreliable magnetic tape echo units. Although bucket brigades were eventually replaced by digital signal processors, suffice to say that–like skinny ties and Donnie and Marie Osmond–the analog delay has made a comeback. Nearly every music manufacturer is currently releasing its own take on the analog delay, and for good reason: most guitar players cherish the soft, lo-fi sound quality produced from these units.
Fortunately, MXR, who have been making some of the most popular and innovative stompboxes, has jumped on the bandwagon. The company's Carbon Copy Analog Delay pedal is the brainchild of MXR senior engineer Bob Cedro, and its design is noteworthy for the company: it's MXR's first delay pedal in nearly 20 years. What's more, it offers 600ms of analog delay time in a compact unit the size of MXR's Phase 90 pedal. Read more
Tags: Videos|Gear-Vault,
Epiphone has been a big player in the bass guitar market for many years now, dating back to the 40s with the upright bass. With their continuous growth and increasing reputation for building quality at an affordable price, we here at Gear-Vault decided to take a deeper look at a couple of Epiphone basses under $400 bones; the Les Paul Bass Special ($299) and Nikki Sixx Blackbird ($399). Read more
Tags: epiphone les paul bass, epiphone les paul special edition bass, les paul body bass,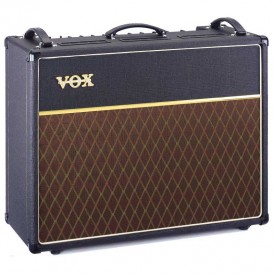 It's not just the notes you play, it's the tone you choose. Since 1959, thousands of guitarists have chosen the VOX AC30 for an authentic, honest, style-defining sound. For the purist, Vox offer the all-tube Custom Series, equipped with original Celestion Blue AINiCo speakers (AC30C2X) or Celestion Greenbacks (AC30C2). Looking for something lighter to carry and lighter on checkbook? Check out the AC30VR, equipped with Vox's highly-acclaimed Valve Reactor circuit. As expected the AC30 delivers an iconic tone as unique as you are. Read more
Tags: vox guitar amp demos, vox ac30c2 reviews,
Best Bass Money Can Buy? — Epiphone Thunderbird IV puts the letter "C" in "Classic". No other bass looks like it or plays like it. The beloved Thunderbird bass from Epiphone features the "reverse" body styling, carved top and dual bass TB Humbucking pickups complimented with black hardware and the Thunderbird insignia on the pickguard.
The Thunderbird was a "unique" looking bass in 1963… and still creates that same charming appeal to this day. What made the Thunderbird bass a classic was not so much its distinctive look, but the way the guitar plays. The original Gibson Thunderbird version—with its neck thru-body, laminated neck, and expansive walnut wings proved to be an absolute tone machine; the resonance and quality of its dazzling, clean low-end rocks the jock strap off nearly any bass you put against bass guitars in even higher price brackets. Read more
Tags: epiphone bass thunderbird 4, EPIPHONE THUNDERBIRD BASS GUITAR, thunder bird guitar,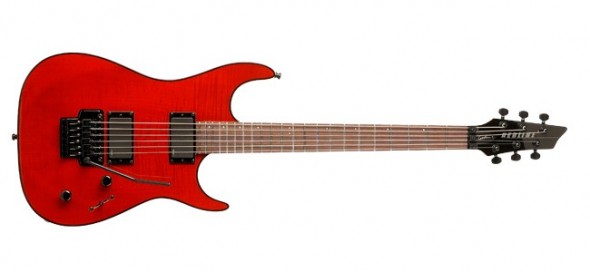 Godin Redline 3, guitars with an attitude — The Redline 3 allows aggressive players to "dive-bomb" their way through any performance with the addition of the Floyd Rose Tremolo bridge. The Redline 3 features an active EMG-81 pickup in the bridge and an active EMG-85 in the neck for scorching, high-output tones. Choose between the pickups using the 3-way switch and dial in different sounds using the tone knob. The humbuckers are housed in a sustain inducing, string through, silver leaf maple body with poplar wings. The guitars 22 fret, rock maple neck with ergocut rosewood or maple fingerboard, is extremely fast and comfortable to play. Other features include the aggressively styled Redline 3 & 3 headstock, thick black binding and the stunning high gloss flame tops on color models or a satin, semi-gloss finish on the natural flame model with maple fingerboard. Read more
Tags: godin redline guitar electric, redline guitars,


When last we met, I was telling you about the cool Squire Jazz bass I played AND that it only cost $299.00 (case/gig bag extra).
Well THIS time boys and girls, I'm gonna tell you about another pleasant surprise; the Ibanez SR series of bass guitars that also start at the $299.00 mark. I went to the other mega music store (on a rather quiet, thank God, Saturday afternoon) and strolled over to the bass department. There I met John who was trying out a Fender Marcus Miller Jazz bass (I run into that thing EVERYWHERE I go!!!!!). We got to talkin' and he mentioned that he was lookin' for a Jazz bass. I told him about Gear-Vault and about my quest to find a good inexpensive bass, suitable for a beginner AND an advanced player. John was certainly in the latter category so he was immediately recruited to offer his comments on whatever I took from the wall (remember, with permission. ALWAYS get permission). Read more
Tags: bass guitar ibanez,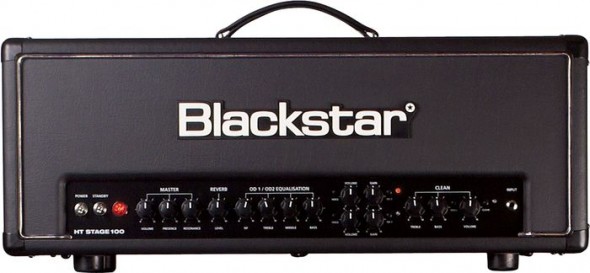 One of the fastest up and comers in the amp building industry, BlackStar amps is seeking a place in every rocker's arsenal with the HT Venue 100 head. Powered by four EL34 valves, this three-channel amp provides something that most amps lack – versatility. Blackstar promises a 'boutique' style clean channel with both a 'British Class A' and a 'Dynamic US' mode. The overdrive channels also include different modes and are both equipped with Blackstar's own patent-applied for Infinite Shape Feature (ISF). Read more
TheToneKing Presents full video coverage from NAMM trade show. One of my personal favorites sent to us is this really cool (and useful) Peavey amplifier shoot-out video. This video provides us audio samples of the all-new Peavey 6534+ and Peavey Butcher up against the 6505+, 3120 and JSX. To top it off, TheToneKing found a guitarist bearing the Black Label Society colors to demo each amp individually for us. Read more
Tags: peavey 6534 vs 6505, 6534 vs 6505, peavey butcher vs 6505, peavey butcher sound sample, peavey butcher demo, 6505 vs 6534, peavey 6534 review, peavey 6534 or 6505, peavey 3120 vs jsx, peavey jsx for black label society,
Fender G-DEC-3, worlds best guitar amplifier? I don't know about all that, but I can honestly say it's one of the cooler amps we've seen at NAMM. Check out the video below and decide for yourself. Read more