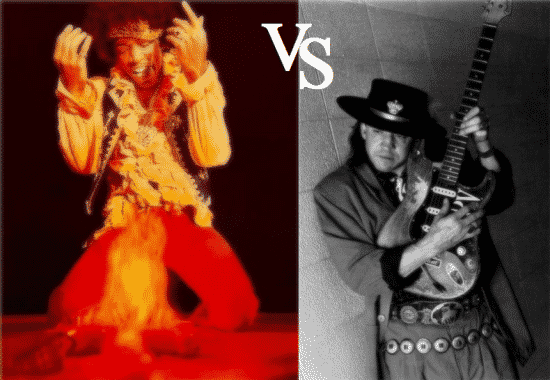 Two of the most revered guitar players in the blues/rock universe are Jimi Hendrix and Stevie Ray Vaughan. Both men helped define the sounds of their respective eras and are icons of the instrument and are most likely responsible for launching more guitar-playing careers (both real and air) than any post-Beatle guitarist outside of Eddie Van Halen. Today, however, your humble man of letters here at Gear-Vault has been given the difficult task of pitting Jimi and SRV in a head-to-head battle for musical supremacy, which is truly no easy task. In the flyover, both man share many similar qualities, from their explosions into public consciousness to their preference for Fender Stratocasters to their untimely deaths. When examined more closely, however, there are some major differences between the two that just might give one the edge over the other. Want to watch the fur fly? Keep reading. Read more
Tags: guitarist vault cant get into site, Better guitar Stevie kenny, the vault guitarist, stevie ray vaughan vs jimi hendrix, stevie ray vaughan paraphernalia, stevie ray vaughan guitar, srv vs hendrix, SRV better than hendrix?, jimi hendrix compared to SRV, jimi hendrix and srv,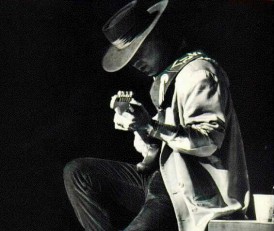 Stevie Ray Vaughan – October 3, 1954 – August 27, 1990
Nothing touches the hearts and minds like good music; especially music from down deep in the soul. It is only appropriate to respectfully remember a musical-maverick-man that gave us a plethora of mind-mellowing, soul-soothing, straight from the heart and soul from the life of SRV.
[Read Life & Death of Stevie Ray Vaughan]
Warmly remembering the guitar legend, everyone's Pride and Joy, Stevie Ray Vaughan. The best remembrance and tribute to him is to listen to his music…. Watch and listen to it below. Read more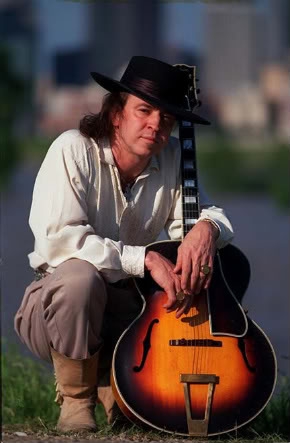 The first flash comes over the Associated Press wire at about 7 a.m. on Monday, August 27, 1990: "Copter crash in East Troy, Wisconsin. Five fatalities, including a musician."
Keen-eyed staffers at the Austin American Statesman catch that item and begin putting two and two together. The AP updates its story every half hour with fresh details: The mysterious "musician" becomes "a member of Eric Clapton's entourage"—and then, "a guitarist." By 9:30, rumors spread that Stevie Ray Vaughan was aboard the doomed craft. Read more
Tags: stevie ray Vaughan gear, srv gear,