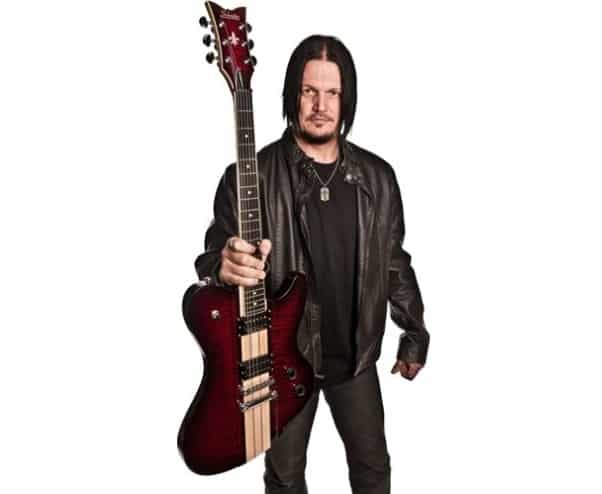 Schecter Guitar Research have officially joined forces with Disturbed guitarist, Dan Donegan. Dan first debuted his signature guitar at the 2009 winter NAMM show. While I'm not a huge fan of Schecter, I was excited to see how this ax turned out. Fast forward 4 years… Read more
Tags: schecter dan donegan model weight, washburn guitars, dan donegan guitar vault, красный металлик,
Schecter Guitars has announced the release of the Gary Holt Signature V-1 at Winter NAMM.
Gary Holt is arguably one of the most influential metal guitarists and is credited as the founder of the "Bay area trash metal" sound. His band Exodus was formed in 1980 with Metallica's Kirk Hammett. Read more
Tags: schecter gary holt blood, gary holt gear, schecter gary holt, Schecter Gary Holt Signature V-1,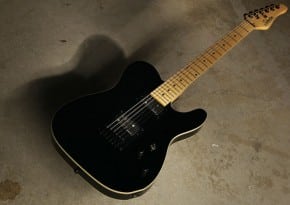 Schechter began as a mere guitar repair shop back in 1976 when it was founded. The name comes from David Schecter, one of the founders of Schecter Guitar Research. Read more
Tags: 1979 schecter telecaster, Pete Townshend Schecter, schecter pete townshend telecaster,

The legacy of the Super Strat lives on with the Schecter C-1 FR, a dual-humbucker-equipped ax with Floyd Rose licensed tremolo and a familiar double-cutaway shape. With its Duncan Designed HB-105 active humbuckers, 25 ½-inch scale and 24-fret fingerboard, this is a great guitar to check out first if you're looking for a high-octane shred machine. Read more
Tags: gitar schecter, gitar schecter diamond series, guitar schecter, schecter diamond series c1, schecter diamond series black, Schecter C 1 FR Review, Guitar Schecter series, gitar legacy, gitar schecter diamond, gitar schecter c1,
Schecter Guitars adds a Single Cut to the minimalists metal machine line of Blackjack ATX series. For no-frills, reckless abandon, Schecter's Blackjack ATX Solo-6 addition rounds out an already small grouping of reclusive siblings packing serious aggression.
The heavy metal purist will find the pair of Seymour Duncan Active Blackouts as the prominent standout on this heavily subdued Mahogany body at 25.5″ scale. A 3-piece Mahogany neck is set in with Schecter's Ultra Access for nailing the 24X jumbo frets on ebony. Read more
Tags: schecter blackjack atx solo 6, schecter blackjack single cut specs,
More breaking pre-NAMM 2010 news coming from Schecter Guitar Research. Schecter Guitars is pleased to announce the Diamond P Custom Bass. Read the presser below. . . Read more
Tags: schecter diamond p,
Schecter Guitar Research leaked some more information about the C-1 / C-7 Standard and Custom Series guitars before NAMM 2010 show. The company extends one of its most popular guitar, the C-1 and C-7 Series. The C-1 boasts many great options from Seymour Duncan pickups, Floyd Rose floating tremolo systems or string-thru , to various choices of colors and finishes. Read Schecter Guitar's official presser. . . Read more
Tags: guitars, schecter c1 standard, custom schecter hellraiser c-1, schector c1#,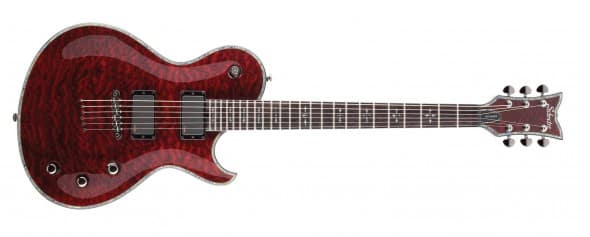 Like some people, some guitars are just born to rock. It's just part of their DNA, their reason to be on the planet. If you are reading this, you probably are that person on your circle of friends, but are you playing an instrument that is your rock and roll equal? Don't get me wrong, there is nothing wrong with a jack-of-all-trades guitar, but sometimes one just needs to call in a specialist. The Schecter Hellraiser Solo 6 just might be the thing that you need if your jones is for all things hard and heavy. Read more
Tags: schecter hellraiser solo 6 review, hellraiser solo 6, red schecter hellraiser, schecter hellraiser solo 6 vs c1, schecter solo 6 hellraiser review,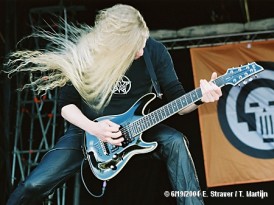 Although the Korn epidemic of the 1990's is long past, there is still a fair amount of interest out there in 7-string guitars. 7-strings allow players access to lower notes outside the range of a standard guitar and also let more sophisticated players the chance to voice chords more like a piano player would, which is seen mostly in the jazz world. A cool choice for more rock-oriented players looking for a 7-stringer is the Schecter Hellraiser C7. Read more
Tags: schecter c-7, schecter 7 srtring, schecter hellraiser c7,


All guitarist, every once in a while, always want to step up by buying new equipments for their gigs and jammings. But when it comes to purchasing the appropriate guitar for your taste, is becomes hard and a crazy feeling. There are just so many varieties to choose from. To make things easier for you to find, let me help you. You might want to consider asking my opinion on this matter. Read more
Tags: algo-twcrecommends_if2, Schecter tempest, schecter tempest custom white, Schecter Jagermeister Tempest, schecter jagermeister white guitar, schecter tempest custom, schecter tempest white, vintage tempest guitar,