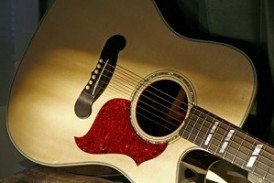 Hallelujah Chords The Easy Way
This is a magnificent song off Buckley's debut 1994 "Grace" album. The original was by Leonard Cohen. However, we transcribed 'Hallelujah' from Jeff Buckley's version.
The Leonard Coen hallelujah has had a slight resurgence in the last few years with over 100 cover versions performed by such artists such as Bob Dylan, Bon Jovi, Rufus Wainwright, and Bono just to name but a few.
As for which version of the song is better, well, I guess we'll leave that up for you to decide. But for this latest resurgence of a 24 year old work, it must be the Cohen Hallelujah. After been swindled out of millions by his manager he'll certainly appreciate the paycheck. To that, I'm sure he'll say… "hallelujah". Read more