Guitar Shop TV – GSTV
February 17, 2011 by Chaz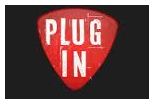 Guitar Shop TV (GSTV) is an exciting new online TV show designed for professional and amateur guitarists and music lovers worldwide. GSTV is positioned as the place to go for the coolest gear, interviews and performances by top guitarists and bands, and backstage access to the most exciting venues around the world. Guitar Shop TV is a unique community and resource for anyone who shares our common passion: great guitar music.
Each week there will be a new episode of Guitar Shop TV, with segments such as Shop Talk, which features exclusive, intimate conversations with high profile celebrities and players, and other cool music industry people such as producers, engineers, and promoters, Gear Locker, a look at the equipment landscape, profiling exciting new and vintage axes, amps and effects, manufacturers, dealers, and collectors, Backstage Passport, profiles of great music cities highlighting their clubs, concert venues, studios and more and featuring special performances and behind-the-scenes interviews, and Artist Showcase, introducing the hottest new artists from around the world with an opportunity for the Top Ten favorites, as voted by viewers, to appear on the show and receive awards.
Some of the stellar interview subjects include Ted Nugent, Larry Carlton, Keith Urban, Peter Frampton, Vince Gill, and Stanley Jordan. Others include leaders of top institutions such as The Rock and Roll Hall of Fame, The Grammy Museum, The Juilliard School and leading manufacturers and guitar dealers such as founders or top executives of Sam Ash Music, The Guitar Center, Gruhn Guitars, The Chicago Music Exchange, Norman's Rare Guitars, Mandolin Brothers, Fender Musical Instruments, Marshall Amplification, and Martin Guitars.
Behind-the-scenes footage and conversations include locations such as legendary venues and recording studios such as The Grand Ole Opry, Iridium in New York, Blackbird Studio in Nashville, The Village Recorder in LA, Sun Studio in Memphis, to name just a few.
Guitar Shop TV has 12 shows in the can, with 170 hours of additional programming in edit bays and lots more on the boards. Visit guitarshoptv.com for more information.
Guitar Shop TV – GSTV Teaser Video