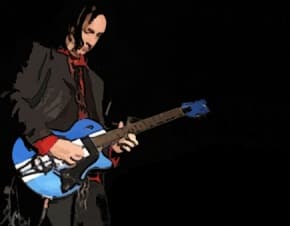 Stand on any street corner and yell "AND I'M FREEEEE!",  and you will undoubtedly get the response "FREE FALLIN!". Now walk up to one of the responders, and ask them, "Who is that?" Again, they will surely say, "Tom Petty". Which is true—to a point. Everyone knows the jaw-dropping  catchy hooks and choruses that can be found in the lining of Pettys songs, but few of them really know where the guitar credit should go. Read more
Tags: Mike Campbell guitar rig, mike campbell gear, mike campbell rig, UnsungHeros|Gear-Vault, Mike Campbell Amps, mike campbell rig rundown, mike cambells gear set up, mike campbell guitar, mike cambell set up, tom petty mike campbell gear,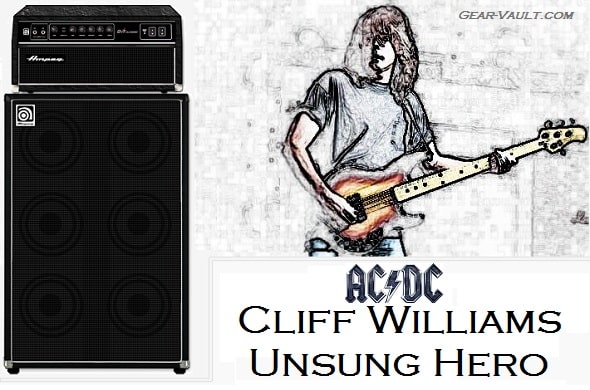 Since the beginning of time, there has always been an unspoken feud between guitar players and bass players. This feud has always been somewhat playful, somewhat serious. But in the end, we really do care for you bass players. Oh sure, we poke fun at you guys constantly, for whatever reason will get a laugh at the moment it seems like.
But when you take away the rock stars and bring out the musicians, well then it's a different story. The true musicians understand that a good bass player is an invaluable resource. Bass players that can work well in tandem with a drummer is something that gives the music exactly what it needs: Drive. Read more
Tags: cliff williams gear, acdc bass bass gear, does cliff williams acdc use bass effects, bass guitarits gear info, cliff williams ac/dc bass rig?, cliff williams bass, cliff williams pedalboard, cliff williams rig, cliff williams tone,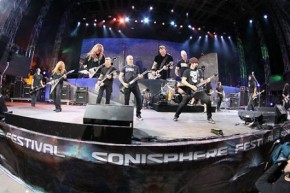 On Tuesday, June 22, metal fans in Sofia, Bulgaria got a rock-gasm to rattle all the bedsprings of the bowels of hell: for the first time in history, members of the founding fathers of thrash metal, the infamous "Big Four" — Megadeth, Slayer, Anthrax and Metallica — were all onstage together for an epic rendition of Diamond Head's "Am I Evil?" Read more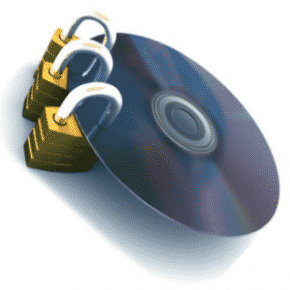 Many are up in arms about the woman from Minnesota who is being fined $80,000 per song that she posted to a file-sharing network. Many feel the punishment doesn't fit the crime, that it is too extreme. I, your humble Gear-Vault scribe, am not one of those and would like to present some points for all to ponder, no matter what side of the fence you may be on. Read more
Tags: downloading music for and against, illegal downloads,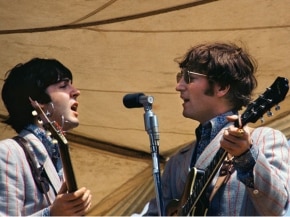 If you are a Beatles and Stones fan, then you will be interested in seeing these photos. Musicradar.com's writer Joe Bosso had published an interesting news release about the god fathers of music.
Think you've seen every picture of The Beatles and The Rolling Stones? Think again. Read more
Tags: Buddy rich candid,
Lick Library, one of world leading suppliers of guitar tuition DVD's, have just released the classic guide to playing Lynyrd Skynyrd tracks. This new double DVD set features some of the worlds most recognizable rock tracks including the famous Freebird. Read more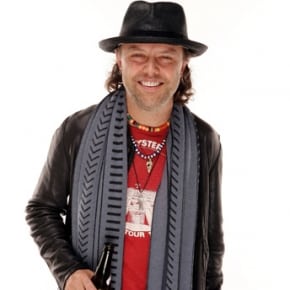 Sweden's Slitz TV had conducted an exclusive interview with METALLICA drummer Lars Ulrich on 10.20.2008. The entire 24-minute interview can be viewed in three parts below.
METALLICA's drummer Lars Ulrich has a laid back chat from past bassist, Jason Newsted, current bassists Robert Trujillo, opinions of internet, Metallica's rowdy past to current band members, James Hetfield and Kirk Hammett. Read more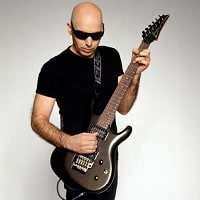 You just don't screw around with the guitar gods. And UK band Coldplay, who have just released their latest song 'Viva la Vida', are learning the hard way. According to NME, Coldplay have been sued by his royal baldness, American guitar virtuoso Joe Satriani, who claims that the band's latest hit borrows a bit too much from his 2004 song 'If I Could Fly', from his album 'Is There Love in Space?'. Read more