The history of Pink Floyd has been told many times but never in the way that Phil Taylor tells it. His book, Pink Floyd, The Black Strat, A History of David Gilmour's Black Fender Stratocaster, is a real-life
rock and roll
story filled with color and excitement, told through the vicissitudes and fortunes of a single musical instrument. The instrument in this instance is a black Fender Stratocaster belonging to David Gilmour, and the story is one of the greatest in the annals of classic rock
Read more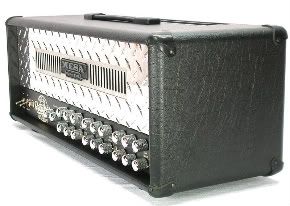 One amplifier that is highly thought of in the rock guitar community is the Mesa Boogie Dual Recto. Despite its high price tag, many guitarists swear by this amp. Read more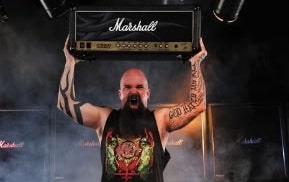 When you take the amp that has been the source of pure rock and roll crunch for decades and mix it with one of the most powerful metal guitarists ever to unleash havoc on this planet, what do you get?
Give up? How about Marshall's 2203KK. What's the 'KK' for? Why, the loveable Mr. Kerry King from Slayer, of course! Did I say 'loveable'? OK, perhaps not so much, but this amp sure is!
The 2203KK is essentially a modified JCM800, tweaked to Kerry's specifications. The guys at Marshall took his threats… um… I mean, suggestions, and incorporated some very awesome features. Read more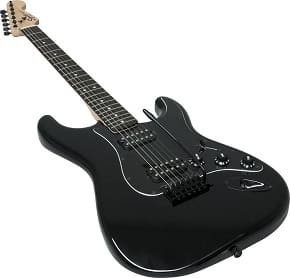 Many guitar players tend to make a certain face when they hear the word "Squier". It's the same face you make when someone says "telemarketing job" or "infomercials". Forever destined to be the Yugo of the music world, the good folks overseas who make Squier guitars for Fender have pushed out a new model that is already changing the minds of those who put their hands on it: The new Squier Bullet Strat HH. Read more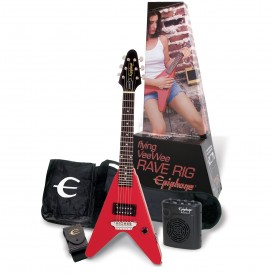 Most of us readers at Gear Vault remember what age we started playing guitar and what kind of guitar we played. But many parents are stumped on which kids guitar to get their youngster. Rather then buy your child the ever so popular 'Guitar Hero' TV game system, why not persuade them to play the most popular American instrument, the guitar. Hopefully this article will shred light on a difficult decision on which kids guitar to purchase. Read more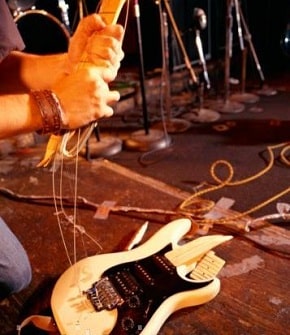 You are true blue musician, a lover of all things sound related, and a consummate professional. Naturally, you're going to want to destroy your guitar or instrument as part of your live show. Read more

When considering which overdrive pedals belong on the Mount Rushmore of guitar gear, we here at Gear-Vault took one major consideration into account, which is tone. Let's face it – overdrive is overdrive, and has been since studio musician Grady Martin continued playing despite a faulty pre-amp circuit in the console of a Nashville recording studio in 1961. The nuances of distortion, and opinions about its place in music, have been fine-tuned ever since. This list leans toward pedals that the average musician can afford – the exotic special effects pedals that so few serious artists ever really use anyway are excluded. This list is intended to let you know which pedals might be best for your sound, with the number of pedals sold not having too much influence on their ranking. One caveat for all: None of the following pedals come with earplugs, the use of which is strongly encouraged for the proper use of these smoking guns. In reverse order: Read more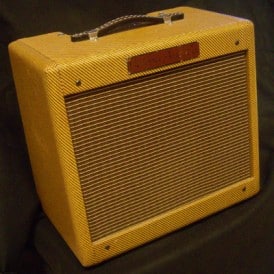 The Victoria Amplifier Company is know far and wide for crafting some of the finest tube amps available today. Company founder/tone guru Mark Baier has a sterling reputation for his 50's Fender Tweed recreations as well as his original amp designs and has seen his amps used by players like Eric Clapton, Billy Gibbons, Steve Cropper, Charlie Hunter, and Greg Koch.
One of Victoria's most popular models is the 518, which is Vic's version of a 50's Fender Tweed Champ. It delivers five blistering watts into a single eight-inch speaker via a 5F1-type circuit. Tubes employed on the Victoria 518 are one 5Y3WGTA, one 6V6GT, and one 12AX7. The speaker is either a Jensen P8R or C8R. The 518 is as pure and simple as an amp gets, with only one knob on its control panel that turns it on and controls its volume. There are no EQ knobs of any kind. The tone coming out is determined by what kind of guitar is plugged into it. Read more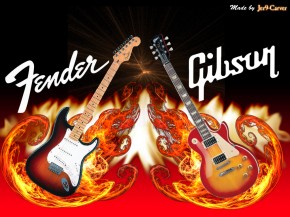 Ah, the classic Gibson vs Fender debate. This dispute has become so famous and so controversial that nearly all guitarists are forced to segregate themselves and declare their allegiances. But why form such specific, exclusive factions, driving a wedge between the guitar playing community? For good reason, as it turns out the two companies build different guitars for different purposes, making it perfectly reasonable that some players only pick a Fender while others are firm Gibson men (and women). But which is best for the player who has yet to pledge themselves to one brand? Read on and find out. Read more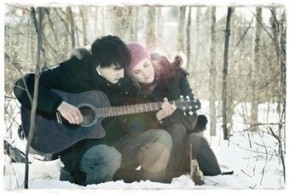 Whether you've been playing the guitar for years or you're just beginning to pick it up for the first time, pretty much anybody can recognize good acoustic guitar songs and appreciate them for their simple beauty. Unfortunately, not all acoustic guitar songs are all that easy to play. You have to master more than just chord progression and rhythm; the key to good acoustic guitar songs is the passion and drive that you play each of the acoustic guitar songs with. Read more