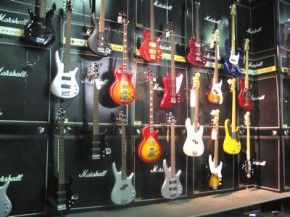 When last we met, I told y'all of my plan to check out beginner basses. Well, as I've dug deeper into the subject, I'm finding that there are a LOT of good basses out there that are very affordable. Yes, they're made offshore in places that one wouldn't think of as instrument making Mecca's, but a good CNC machine really doesn't give a rat's behind where it sits. Read more

Originally published on: Jul 17, 2009 @ 3:05pm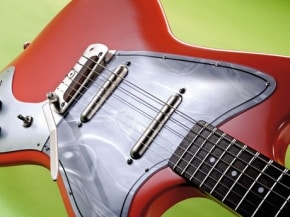 Danelectro guitars have long been known as great, affordable instruments and many guitarists have used them for everything from entry-level department- store thrillers to character-filled alternatives to the more commonly seen Gibson/Fender/Gretsch axes we all know and love. Dano's thing is keeping their retro vibe alive. They maintain the style and feel they have always had and, in a world of constantly shifting styles of guitars, they remain a touchstone to the classic rock era. Their new Dead On '67 continues this tradition in fine form, taking its cue from the Hornet Series H2V6 instruments the company made from 1967 to 1969, albeit with some deviations from the original specs.
See the Danelectro Dead On '67 Guitar demonstration video below – Read more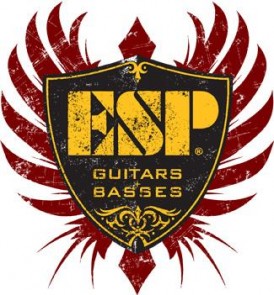 Electric Sound Products (ESP) Company was created in the year 1975 by Hisatake Shibuya, a resident as well as a businessman from Tokyo, Japan. Shibuya started as a manufacturer and a producer for the replacement parts of guitars. This firm was very well known for the high-quality parts. After a year of gaining such reputation, ESP started to engage with the designing and creation of guitars. ESP entered the Japanese market, later expanded and took their chances into the global market of guitar industry. Entering the US market in the year 1983, ESP Company started designing for local artists in New York from 1984 to 1985 where they had already introduced about 400 Series as their primary introduction of products in the US market.
Among the local artists were Ronnie Wood of the Rolling Stones, Page Hamilton of Helmet, Bruce Kulick of KISS, Vernon Reid of Living Colour and Vinnie Vincent. Creating and producing guitars for these artists was there effective way of becoming more popular with bands from other countries. At the same time, ESP Company also started to make the necks and bodies of Kramer. During a tour in Tokyo in the year 1986, George Lynch found out about ESP guitars when he walked into one of the shops, looked around for a replacement part and later, he found out that ESP Company is able to customize guitars. Read more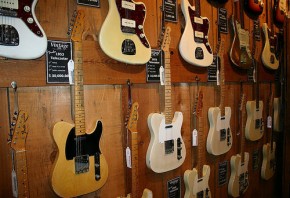 There is a lot of fuss made in the guitar community about so-called 'vintage' guitars, 'vintage' being another word for 'old'. There is a certain part of our world that longs to play a 30-, 40-, or even 50-year-old guitar or bass for a variety of reasons. To be honest, there is something to this argument when it is applied to instruments that truly are products of what many to be the 'golden era' of guitar production in the USA which, if we combine acoustic and electric guitars, would be roughly from the 1920's to about 1970.
Read more
rock and roll
story filled with color and excitement, told through the vicissitudes and fortunes of a single musical instrument. The instrument in this instance is a black Fender Stratocaster belonging to David Gilmour, and the story is one of the greatest in the annals of classic rock
Read more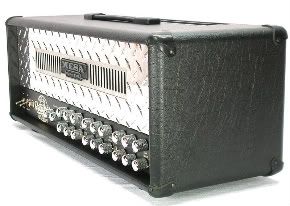 One amplifier that is highly thought of in the rock guitar community is the Mesa Boogie Dual Recto. Despite its high price tag, many guitarists swear by this amp. Read more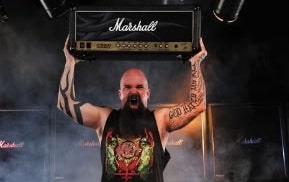 When you take the amp that has been the source of pure rock and roll crunch for decades and mix it with one of the most powerful metal guitarists ever to unleash havoc on this planet, what do you get?
Give up? How about Marshall's 2203KK. What's the 'KK' for? Why, the loveable Mr. Kerry King from Slayer, of course! Did I say 'loveable'? OK, perhaps not so much, but this amp sure is!
The 2203KK is essentially a modified JCM800, tweaked to Kerry's specifications. The guys at Marshall took his threats… um… I mean, suggestions, and incorporated some very awesome features. Read more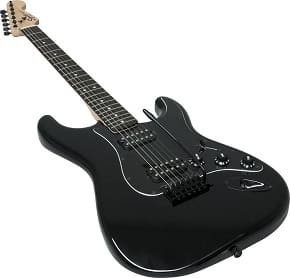 Many guitar players tend to make a certain face when they hear the word "Squier". It's the same face you make when someone says "telemarketing job" or "infomercials". Forever destined to be the Yugo of the music world, the good folks overseas who make Squier guitars for Fender have pushed out a new model that is already changing the minds of those who put their hands on it: The new Squier Bullet Strat HH. Read more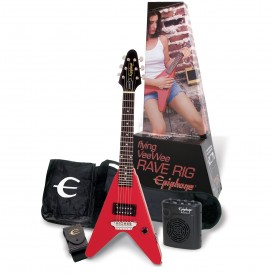 Most of us readers at Gear Vault remember what age we started playing guitar and what kind of guitar we played. But many parents are stumped on which kids guitar to get their youngster. Rather then buy your child the ever so popular 'Guitar Hero' TV game system, why not persuade them to play the most popular American instrument, the guitar. Hopefully this article will shred light on a difficult decision on which kids guitar to purchase. Read more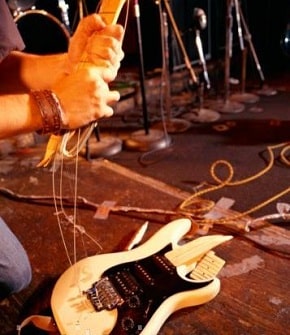 You are true blue musician, a lover of all things sound related, and a consummate professional. Naturally, you're going to want to destroy your guitar or instrument as part of your live show. Read more