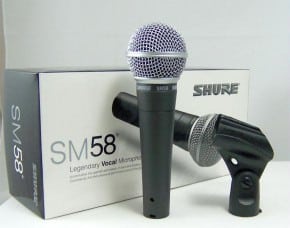 A microphone's purpose is to capture sound. Depending on weather you are playing a live show or doing some work in the studio, the microphone can be your best friend; or your worst enemy. Choosing the correct microphone for the job is crucial for the right sound. You wouldn't want to be on stage belting out your vocals into a kick drum mic, just as you wouldn't want to use an $800.00 studio vocal mic for a kick drum. Here we will be discussing the three more popular and commercially available types of microphones Read more
Tags: korby blue microphones,
Blue microphones have a stellar reputation in the recording studio thanks to their impressive ability to capture a wide array of sounds and their distinctive–and sometimes lovably quirky–looks. Over the last few years, Blue has also jumped into the consumer/computer market with products like the Snowball and Snowflake. The live stage was the last unconquered territory–until now. Read more
Tags: blue encore 200 review, Blue Encore 100 Review, blue encore review, blue encore 100 any good, review blue encore 300, oncore 200 blue mic, encore 200 mic review, encore 100 review, blue encore reviews, blue encore compare 100 100i 200,
Korby Solid-State "Stubby" Microphone – discontinued
The "Stubby" microphone uses solid-state circuitry to achieve the distinctive fat, dark tone associated with the vintage Neumann U47 tube mic. The mic features a cardiod polar pattern, frequency response from 40hz to 18 kHz, signal-to-noise ration of 70db and maximum output of 200mv.
Buy – Sell – Trade USED GEAR at Gear-Vault Classifieds
Advertisement—————————————
—————————————————————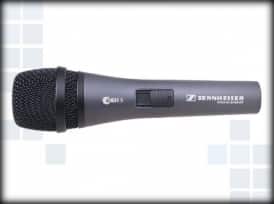 Purchasing a microphone is never an easy task. It's hard enough to crank up a guitar amp in a music store and try to evaluate the tone of an instrument, effect or amp—all the while trying to think of something cool to play to impress those around you. But to plug in a microphone and sing—or even stand there and talk into it? Forget it. To really judge the sound of a mic, you need to take it into the trenches. Will it feed back in your rehearsal space? Will it feed back on stage? Does it sound good on vocals? How about acoustic guitar? Electric guitar? Clean or distorted? What about recording? Read more
When my band rehearses, the cymbals are always leaking into the vocal microphones. How can we stop this from happening?

Pete
xxxx@gmail.com
Answer Read more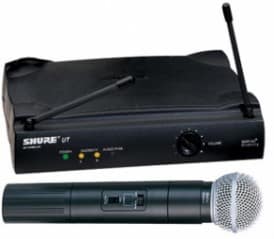 The main reason for using a wireless system is obvious: avoiding the embarrassment of being tackled by your own cable. While wireless systems have become commonplace, there are still performers who prefer the umbilical-cord safety of their real cables, citing signal degradation and interference as being the main problems with going wireless. While early systems did suffer from those Spinal Tap moments when the evening's ballad was interrupted by the local cab firm's radio controller, the recent generation of wireless microphone systems reviewed below have a couple of secret weapons. Read more
Tags: Have one to sell? Sell it yourselfShure UR2/Beta58 UHF,
Zoom H4n Digital Recorder — Zoom are pleased to announce their all-new recorder: The H4n features an improved user interface, built-in X/Y stereo condenser mics, a digitally controlled mic pre-amp and the ability to use internal and external mics simultaneously for 4-channel recording; making the H4n the most sophisticated handheld recorder by Zoom, to date. Read more
Tags: most user friendly digital recorder suited to guitarists,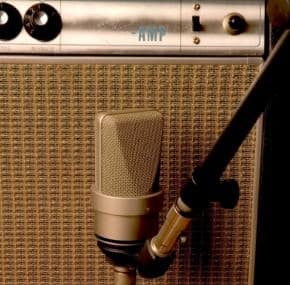 Just as tube guitar amps provide warmer sound and more natural tone than solid state amps, tube microphones accomplish the same thing fir vocals and miked instruments. Classic mics like the Neumann U67 have been a favorite of studio engineers for decades, but today there are several more affordable tube mics on the market that get the job done quite well.
We tested tube microphones made by Audio-Technica, AKG and Alesis by tracking vocals, a Martin D-1 acoustic guitar and a Les Paul through a Peavey Classic 30 combo amp to an Alesis ADAT and direct to a Panasonic 3700 DAT machine. All three microphones were quite impressive, though some seemed better-suited for certain applications than others. Read more
Tags: 62 tube, tube microphone reviews, tube microphone, tube mic reviews, GT5840M tube, GT Electronics AM62, audio valve amps buyer, alesis am62, akg solid tube, tube mics reveiw,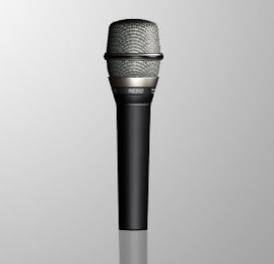 EV Electro-Voice RE510
Because of their wide frequency response and great sensitivity, condenser mikes are often the first choice of recording engineers, particularly for vocals. But studio conditions are idyllic compared to the rigors of live performance and that same response and sensitivity makes most condensers a nightmare on stage. Nobody wants to deal with feedback and extra handling noise.

Advertisement————————————
————————————————————
Those who crave condenser performance on stage should check out the RE510 ($199), a hand-held condenser designed specifically for performance applications. Thanks to what EV calls its "Warm Grip" handle, the mic is easy to hold. The capsule is shock-mounted, which effectively eliminates handling noise, and the tight cardioid polar pattern means that only the direct source—i.e., the singer's lovely voice—comes through. The RE 510 worked very well when placed right against the lips; there was little proximity effect, and the built-in pop filtering "plosives" impressively.
The End Line
The Electro-Voice RE 510 sounds more articulate than all but the most sensitive dynamic mikes. If you want your voice to really cut through on stage, this just may be the mike for you.
Gear-Vault Classifieds is an eBay alternative. Come sell your used music equipment with us for free!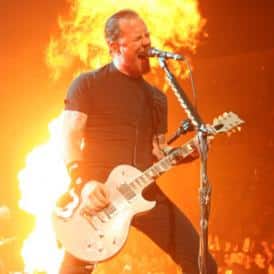 A few decades ago, Electro-Voice set the audio industry on its ear when they introduced the NeoDymium (N/DYM) line of durable and affordable dynamic microphones, which boast response and performance characteristics comparable to costly condenser mikes. Read more
Tags: ev 468 price,