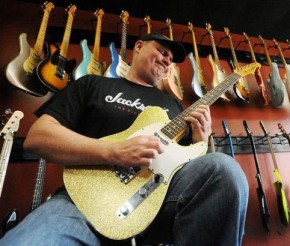 Just as every adult knows that it is inappropriate for one to clean one's ears at a fancy dinner; every self-respecting guitarist knows there are certain disgusting activities which have for many years been strictly verboten in music stores Read more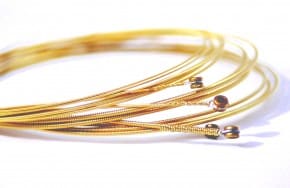 Guitarists are custom-fiends. We swap the pickups in our guitars, switch the tubes in our amps, mod our pedals—anything it takes to improve our tone and our playing. But up until recently Read more

Mom & Pop guitar shops are a treasured rarity in the fast-paced world we find ourselves living in today.Screw Guitar Center! Check out Gear-Vault's Must-Stop Music City Mom & Pop Guitar Shops in the Nashville area that ooze that Southern hospitality we all crave!
Gruhn Guitars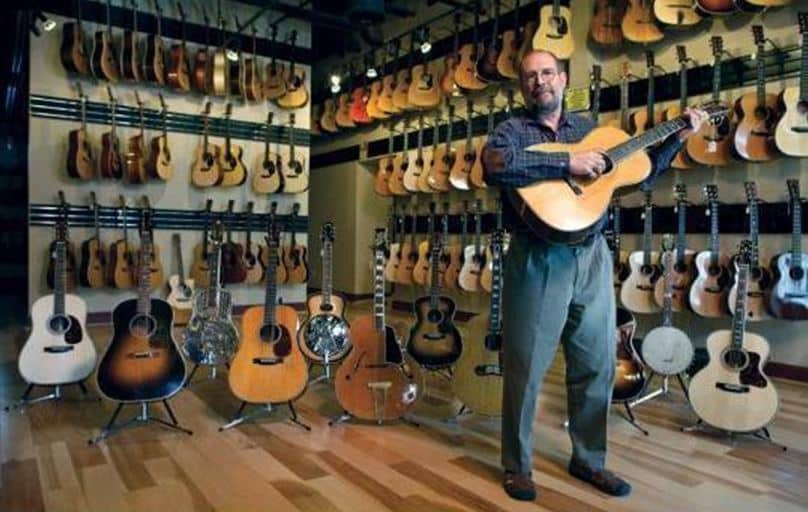 Read more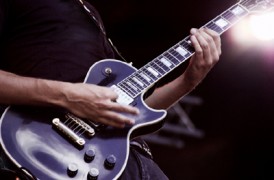 Usually when someone proclaims the "best guitar riffs", it usually stirs up the most controversy, but most guitarists will agree that some of the easiest riffs are the most melodic. Some riffs are, however, so significant to the song, they can be called the best, and in this article we'll discuss the riffs that are the most significant in rock music. Read more
Hey Gear-Vault readers! An interesting debate was brought before our attention earlier this week and we thought we'd pass it along to you guys. Let's put your mad guitar knowledge to the test! Comment your answer at the end of this kick ass discussion!
Can you tell which is Gibson and which is the Epiphone?
Now let's take a closer look at these two guitars:
At first glance, these two guitars appear quite similar. In fact, many players might even have trouble distinguishing between the two. However, did you know that the left guitar often costs as much as NINE TIMES than the one on the right? That's right. The axe on the left is perhaps one of the most recognizable guitars in the world: a Gibson Les Paul Standard. You can typically purchase one of these for around $2500-3500. Pictured just to the right of the Gibson is the Epiphone Les Paul Standard, which usually clocks in at just under Read more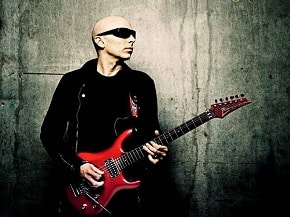 Electric guitar fans everywhere clap your nimble hands.  Our favorite wizard (no, not the bespectacled Harry Potter) has unveiled his current live setup–or, you could say, his book of spells.  For those who don't know, Joe Satriani is on his Wizards and Wormholes tour, where he's showcasing songs from the new album, Black Swans and Wormhole Wizards, along with old classics like "Flying in a Blue Dream", "Satch Boogie", and "Andulusia".  While Satch has always been very down-to-earth and open to discussing guitar technique, it's always a treat to get a glimpse of what goes down behind the tech-side of the curtain. Read more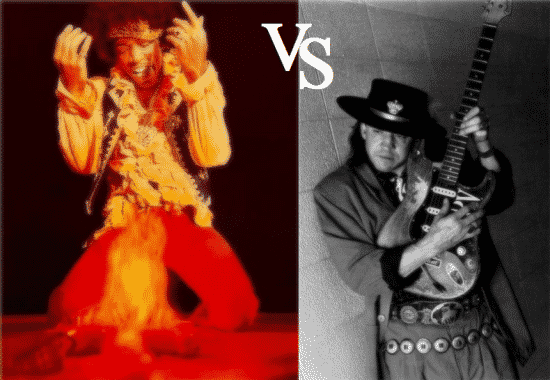 Two of the most revered guitar players in the blues/rock universe are Jimi Hendrix and Stevie Ray Vaughan. Both men helped define the sounds of their respective eras and are icons of the instrument and are most likely responsible for launching more guitar-playing careers (both real and air) than any post-Beatle guitarist outside of Eddie Van Halen. Today, however, your humble man of letters here at Gear-Vault has been given the difficult task of pitting Jimi and SRV in a head-to-head battle for musical supremacy, which is truly no easy task. In the flyover, both man share many similar qualities, from their explosions into public consciousness to their preference for Fender Stratocasters to their untimely deaths. When examined more closely, however, there are some major differences between the two that just might give one the edge over the other. Want to watch the fur fly? Keep reading. Read more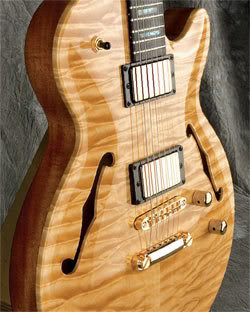 Carvin SH550 Electric Guitar Review — Carvin had a long tradition of producing semi-hollow-body guitars dating back in the 1950's. The companies newest edition was introduced in 2008, named the SH550 (SH stands for semi hollow), this model has a carved top and it is a true precision semi-hollow custom shop masterpiece.
Semi-hollow body guitars are suitable for legendary artists such as B. B. King, Ted Nugent, Steve Howe (Yes) and Alex Lifeson (Rush). These legends have relied on hollow guitars as mainstays of their respective guitar arsenals.
The Carvin SH550 AAAA flamed maple is the standard top, yes, we said "AAAA" maple top, and unlike most "archtop" style guitars, the SH550 features an actual carved top. In addition, you can also choose an optional AAAA quilted maple top or a flamed koa top.
The top starts out as a 2″ thick slab of solid curly flamed maple wood. After the top is bookmatched, it is top sculpted, and the underside of the top is also carved to follow the contour of the top, while increasing the overall size of the sound chamber to improve the tonal characteristics of the instrument. Read more
As you probably already know, I'm a poor broke bastard and can't afford a $1400 guitar, let alone a $48,000 acoustic guitar. But hey, they are fun to look at, right?
Martin says the D-45 Authentic is made exactly like the original 91 pre-war D-45 Dreadnoughts. I think what Martin is hoping for is that the D-45 Authentic becomes the next "Holy Grail" of acoustic guitars, which I guess could happen someday in the far future. Hell, it is speculated that Hard Rock Cafe in Boston dropped a 1,000,000,000 big ones on Keith Richards 1959 Gibson Les Paul. Perhaps it is possible that someday our great, great, great grandkids will get to see a rare D-45 at some Hardrock Cafe in a glass case somewhere. It does sound amazing, you can hear it in the video below. Read more
Fender first revealed the Road Worn Series guitars and basses at the Winter NAMM 2009 show four years ago, and seemed to have been a hit. These axes are for players who desire that banged up, beaten, used and abused vintage relic'd appearance but don't have the spare $2,000 – $3,000 for a Fender Custom Shop Time Machine relic, let alone the cash to purchase an authentic vintage Fender. Read more