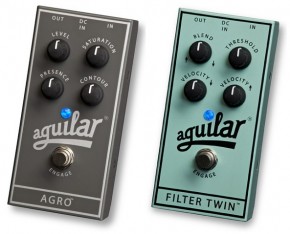 The answer to "Why design pedals specifically for bass?" is a little more nuanced than some might think. Guitar effects often include a "free" low-cut filter that starts rolling off around 90Hz, on the assumption that guitar strings don't go that low but hum does, so why not reduce the hum?
While that's fine for guitar, the effect becomes unsuitable for bass, as the instrument's natural fundamental frequencies can't make it through. Read more


Fender introduces the Roger Waters Precision Bass guitar, named for the world-famous bassist/singer/songwriter whose elegant grooves and infectious riffs are hallmarks of the legendary Pink Floyd sound and an acclaimed solo career that continues stronger than ever today. Read more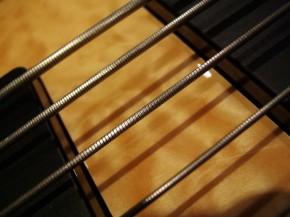 Some people change them before every gig, some never change them. Some keep a huge supply of favorites; some use only one kind and go get them when they need them. Read more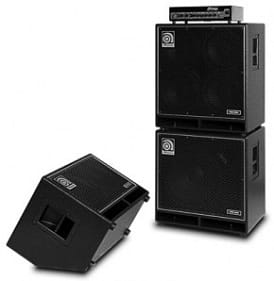 Ampeg bass amps–With over 60 years in the business, Ampeg has become the go-to choice for bass players worldwide. The classic "stack" is nothing short of an icon. The legendary SVT rig endures, but touring bassists are continually pushing the limit when it comes to power and volume. At the same time, they long for a more lightweight, portable setup. Leave it to Ampeg to balance these demands with a new rig that offers extremely high-output, a decided increase in portability and, of course, the legendary Ampeg sound that has shaped the sound of countless bands over the years. The potent combination of their all-new PRO NEO line of neodymium-based cabinets and the lightweight wonder that is the SVT-7PRO is sure to please any bassist that wants it all. Read more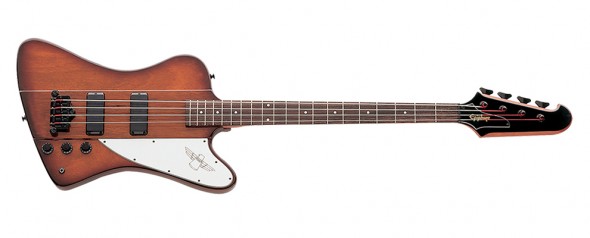 Best Bass Money Can Buy? — Epiphone Thunderbird IV puts the letter "C" in "Classic". No other bass looks like it or plays like it. The beloved Thunderbird bass from Epiphone features the "reverse" body styling, carved top and dual bass TB Humbucking pickups complimented with black hardware and the Thunderbird insignia on the pickguard.
The Thunderbird was a "unique" looking bass in 1963… and still creates that same charming appeal to this day. What made the Thunderbird bass a classic was not so much its distinctive look, but the way the guitar plays. The original Gibson Thunderbird version—with its neck thru-body, laminated neck, and expansive walnut wings proved to be an absolute tone machine; the resonance and quality of its dazzling, clean low-end rocks the jock strap off nearly any bass you put against bass guitars in even higher price brackets. Read more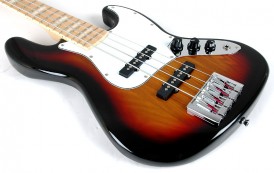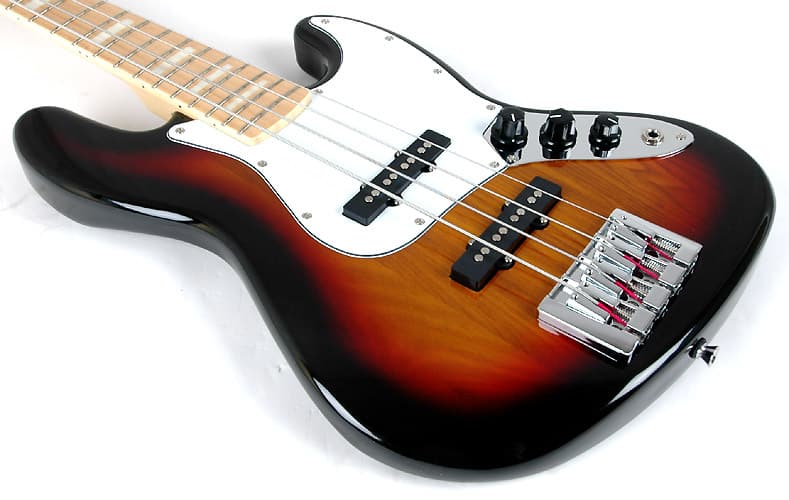 Back in the late 60's (sorry, most of that decade is a bit hazy…), I was in a recording studio on West Division Street in Chicago. It was a little store front setup, lotta shag carpeting, kinda dusty, and the (we figured) launching pad for our star studded career.
When we got there, a local Gospel group was behind the glass, workin' on a tune. All the instruments were being recorded live; drums, guitar, bass… and when the band in the studio found out we had a keyboard player, it was drums, guitar, organ and bass. Read more


When last we met, I was telling you about the cool Squire Jazz bass I played AND that it only cost $299.00 (case/gig bag extra).
[% oiopub-banner-3-left %]
Well THIS time boys and girls, I'm gonna tell you about another pleasant surprise; the Ibanez SR series of bass guitars that also start at the $299.00 mark. I went to the other mega music store (on a rather quiet, thank God, Saturday afternoon) and strolled over to the bass department. There I met John who was trying out a Fender Marcus Miller Jazz bass (I run into that thing EVERYWHERE I go!!!!!). We got to talkin' and he mentioned that he was lookin' for a Jazz bass. I told him about Gear-Vault and about my quest to find a good inexpensive bass, suitable for a beginner AND an advanced player. John was certainly in the latter category so he was immediately recruited to offer his comments on whatever I took from the wall (remember, with permission. ALWAYS get permission). Read more

1960 was a great year for the Fender Company. It had been around long enough to see its designs road-tested under all manner of playing and recording conditions and was becoming the legend that we know today. Honestly, every real vintage piece of Fender gear from 1960 I have experienced myself has been tremendous, including a brown 4×10 Concert amp that got away from me that I still yearn for in the dark of the night. It was the year when Fender got it all right. Read more
The Warwick Alien Acoustic Bass, which has already been awarded the M.I.P.A. Award at the 2009 Musikmesse, is now available as a 5-string instrument. The additional B string brings the full and dynamic punch of this bass to an even lower frequency range. This is also possible thanks to the longer 34″ long scale when compared to the 4-string version.
All Warwick Alien bass models come equipped with a Fishman Acoustic Matrix Pickup and the Fishman Prefix Plus T Preamp. The Warwick Alien 5-string bass is available as a fretted or fretless instrument. Left-handed versions are naturally available at no additional cost as is the norm at Warwick. Check for price.
[% oiopub-banner-3-left %]

What bass guitar does Robert Trujillo play? Metallica's bassist Rob Trujillo and Warwick Bass Guitar company collaborate to issue the Warwick Rob Trujillo Streamer Signature Bass Guitars — Trujillo is best known as the finger-style bass monster whose dexterity, tones and attitude have seen him grace the bass of Suicidal Tendencies, Infectious Grooves, Ozzy Osbourne and Metallica since the late '80's. Read more