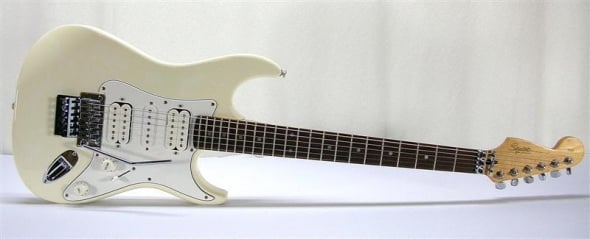 Squier Stagemaster is a uniquely different tailor of the typical Fender Stratocaster guitar. The Squier Stagemaster is made explicitly for the rocker players alike. With its sleek Strat body design, reverse Fender-shaped headstock and its drive-bombing License Floyd Rose double-locking tremolo system, the Stagemaster spells "flash" with all of its humbling features.
Much like Fender's Fat Strat, the Stagemaster guitar is equipped with a lustrous hardwood body, smooth-shredder-fast maple neck. The neck is much thinner than the typical C-shaped Stratocaster and with its reverse headstock, the guitar has appeal and zazz. Playing it feels like Jimi Hendrix's reversed Stratocaster; for his left hand playing–however, the Stagemaster is a right hand guitar. Whats more, the Stagemaster is equipped with a solid Rosewood fingerboard (12.6″ radius) and 22 frets. The die-cast machine head tuning pegs are what you'd expect from a guitar with Fender's name on it. The pickups are a bit bland, but certainly not bad for a guitar in this price range. The pickups are managed with its 5-way selector switch, master volume and a single tone control. Read more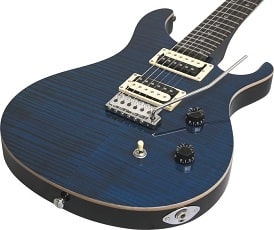 Do not think of the Paul Reed Smith SE Custom 24 as an "economical" guitar. Think of it as an awesome types of electric guitars for guitar buyers guide.
Ever since the mid 80's, Paul Reed Smith Guitars have earned a respectful reputation for their instruments, which are known for being excellent sounding, effortless to to play, and, all too often, high priced. Comparable to most guitar manufacturers, Paul Reed Smith have released a low-priced series of guitars to render PRS instruments more reachable to a broader crowd who may not otherwise be able to afford a Paul Reed Smith axe. With this series, the Korean-made SE Custom guitars, have been very well received by guitarists on a budget.
PRS' original axe was the Custom 24, so, of course, it's only appropriate that one of the finest SE guitar models is the SE Custom 24, a lower-cost version of the original Custom 24 flagship electric guitar. It priced nearly at a quarter of a "original" PRS Custom 24, so how do they compare? Read more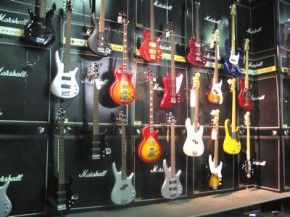 When last we met, I told y'all of my plan to check out beginner basses. Well, as I've dug deeper into the subject, I'm finding that there are a LOT of good basses out there that are very affordable. Yes, they're made offshore in places that one wouldn't think of as instrument making Mecca's, but a good CNC machine really doesn't give a rat's behind where it sits. Read more

Originally published on: Jul 17, 2009 @ 3:05pm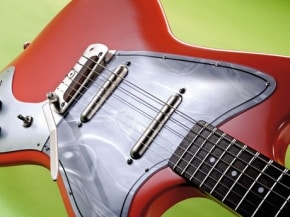 Danelectro guitars have long been known as great, affordable instruments and many guitarists have used them for everything from entry-level department- store thrillers to character-filled alternatives to the more commonly seen Gibson/Fender/Gretsch axes we all know and love. Dano's thing is keeping their retro vibe alive. They maintain the style and feel they have always had and, in a world of constantly shifting styles of guitars, they remain a touchstone to the classic rock era. Their new Dead On '67 continues this tradition in fine form, taking its cue from the Hornet Series H2V6 instruments the company made from 1967 to 1969, albeit with some deviations from the original specs.
See the Danelectro Dead On '67 Guitar demonstration video below – Read more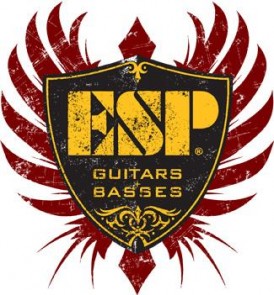 Electric Sound Products (ESP) Company was created in the year 1975 by Hisatake Shibuya, a resident as well as a businessman from Tokyo, Japan. Shibuya started as a manufacturer and a producer for the replacement parts of guitars. This firm was very well known for the high-quality parts. After a year of gaining such reputation, ESP started to engage with the designing and creation of guitars. ESP entered the Japanese market, later expanded and took their chances into the global market of guitar industry. Entering the US market in the year 1983, ESP Company started designing for local artists in New York from 1984 to 1985 where they had already introduced about 400 Series as their primary introduction of products in the US market.
Among the local artists were Ronnie Wood of the Rolling Stones, Page Hamilton of Helmet, Bruce Kulick of KISS, Vernon Reid of Living Colour and Vinnie Vincent. Creating and producing guitars for these artists was there effective way of becoming more popular with bands from other countries. At the same time, ESP Company also started to make the necks and bodies of Kramer. During a tour in Tokyo in the year 1986, George Lynch found out about ESP guitars when he walked into one of the shops, looked around for a replacement part and later, he found out that ESP Company is able to customize guitars. Read more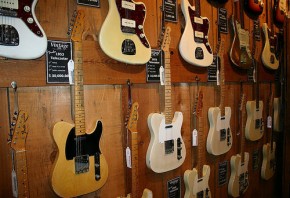 There is a lot of fuss made in the guitar community about so-called 'vintage' guitars, 'vintage' being another word for 'old'. There is a certain part of our world that longs to play a 30-, 40-, or even 50-year-old guitar or bass for a variety of reasons. To be honest, there is something to this argument when it is applied to instruments that truly are products of what many to be the 'golden era' of guitar production in the USA which, if we combine acoustic and electric guitars, would be roughly from the 1920's to about 1970.
Read more
The history of Pink Floyd has been told many times but never in the way that Phil Taylor tells it. His book, Pink Floyd, The Black Strat, A History of David Gilmour's Black Fender Stratocaster, is a real-life
rock and roll
story filled with color and excitement, told through the vicissitudes and fortunes of a single musical instrument. The instrument in this instance is a black Fender Stratocaster belonging to David Gilmour, and the story is one of the greatest in the annals of classic rock
Read more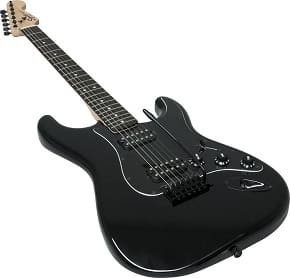 Many guitar players tend to make a certain face when they hear the word "Squier". It's the same face you make when someone says "telemarketing job" or "infomercials". Forever destined to be the Yugo of the music world, the good folks overseas who make Squier guitars for Fender have pushed out a new model that is already changing the minds of those who put their hands on it: The new Squier Bullet Strat HH. Read more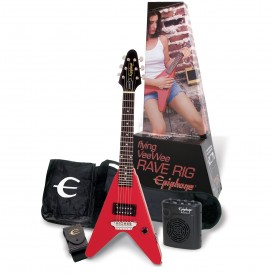 Most of us readers at Gear Vault remember what age we started playing guitar and what kind of guitar we played. But many parents are stumped on which kids guitar to get their youngster. Rather then buy your child the ever so popular 'Guitar Hero' TV game system, why not persuade them to play the most popular American instrument, the guitar. Hopefully this article will shred light on a difficult decision on which kids guitar to purchase. Read more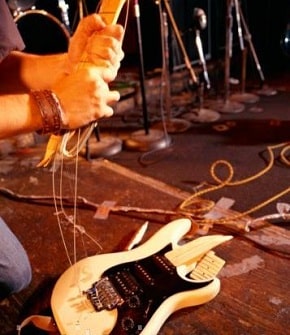 You are true blue musician, a lover of all things sound related, and a consummate professional. Naturally, you're going to want to destroy your guitar or instrument as part of your live show. Read more