Gibson Brand, Inc is reportedly on the brink of bankruptcy. With $375 million of senior secured notes due and $145 million in bank loans due, along with Gibson's debt-to-income ratio, the company is currently found in the "Non-Investment Grade" territory. Watch the video and leave your comments in the comment section below on what you think Gibson is going to do. I honestly hope Fender Guitars does not buy them out, that would be a disservice to these wonderfully made (albeit overpriced) guitars, in-my-opinion. Read more

First up in this tube guitar amplifier shootout is the Peavey 6505+ (aka Peavey 5150) – Peavey 6505+ 120W Guitar Amp Head is great for hardcore or metal players. SIX – 12AX7s in the preamp add up to even more terrifying punch and mind-rattling gain. Read more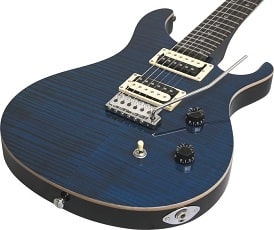 Do not think of the Paul Reed Smith SE Custom 24 as an "economical" guitar. Think of it as an awesome types of electric guitars for guitar buyers guide.
Ever since the mid 80's, Paul Reed Smith Guitars have earned a respectful reputation for their instruments, which are known for being excellent sounding, effortless to to play, and, all too often, high priced. Comparable to most guitar manufacturers, Paul Reed Smith have released a low-priced series of guitars to render PRS instruments more reachable to a broader crowd who may not otherwise be able to afford a Paul Reed Smith axe. With this series, the Korean-made SE Custom guitars, have been very well received by guitarists on a budget.
PRS' original axe was the Custom 24, so, of course, it's only appropriate that one of the finest SE guitar models is the SE Custom 24, a lower-cost version of the original Custom 24 flagship electric guitar. It priced nearly at a quarter of a "original" PRS Custom 24, so how do they compare? Read more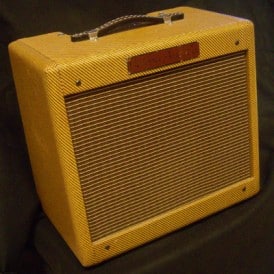 The Victoria Amplifier Company is know far and wide for crafting some of the finest tube amps available today. Company founder/tone guru Mark Baier has a sterling reputation for his 50's Fender Tweed recreations as well as his original amp designs and has seen his amps used by players like Eric Clapton, Billy Gibbons, Steve Cropper, Charlie Hunter, and Greg Koch.
One of Victoria's most popular models is the 518, which is Vic's version of a 50's Fender Tweed Champ. It delivers five blistering watts into a single eight-inch speaker via a 5F1-type circuit. Tubes employed on the Victoria 518 are one 5Y3WGTA, one 6V6GT, and one 12AX7. The speaker is either a Jensen P8R or C8R. The 518 is as pure and simple as an amp gets, with only one knob on its control panel that turns it on and controls its volume. There are no EQ knobs of any kind. The tone coming out is determined by what kind of guitar is plugged into it. Read more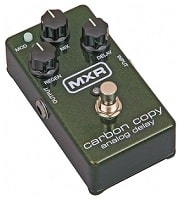 The innovation of the bucket brigade delay circuit in 1969 made compact, stageworthy analog delay pedals a reality and allowed guitarists to retire their bulky and unreliable magnetic tape echo units. Although bucket brigades were eventually replaced by digital signal processors, suffice to say that–like skinny ties and Donnie and Marie Osmond–the analog delay has made a comeback. Nearly every music manufacturer is currently releasing its own take on the analog delay, and for good reason: most guitar players cherish the soft, lo-fi sound quality produced from these units.
Fortunately, MXR, who have been making some of the most popular and innovative stompboxes, has jumped on the bandwagon. The company's Carbon Copy Analog Delay pedal is the brainchild of MXR senior engineer Bob Cedro, and its design is noteworthy for the company: it's MXR's first delay pedal in nearly 20 years. What's more, it offers 600ms of analog delay time in a compact unit the size of MXR's Phase 90 pedal. Read more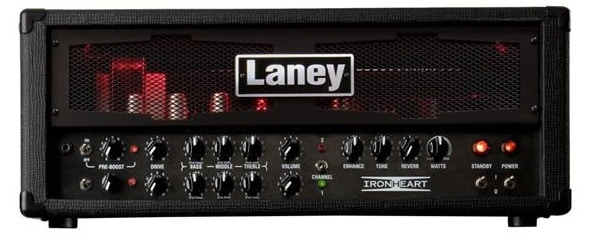 Forged deep within the Black Country — the metal beating industrial heartland of the US – where the sound of metal guitar was born comes the IRONHEART.
With molten metal flowing through its circuits, IRONHEART continues the legacy begun decades before by Laney amps such as KLIPP and AOR, and hits you hard between the eyes like a power hammer from hell.
Designed to be a metal amp on steroids, the IRONHEART posses masses of gain, and features an all important active EQ. Like its 80's metal predecessor the AOR, each IRONHEART channels feature 3-band EQ PUSH/PULL pots for extreme tone shaping and flexibility.
Along with a VARI-WATT feature, which allows the output of an IRONHEART to be screwed right down to less than 1-watt of its output, the IRONHEART also features a foot switchable Pre-boost function which works just like kicking in a gain pedal in front of your amp. Read more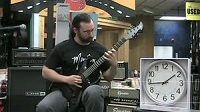 Just when you think you've seen it all, then this happens… Grab you hat and sit back for the ride, because this video will blow your hair back and make our lips pucker. Guitarist, John Taylor of Colorado, plays Nikolai Rimsky-Korsakov's "Flight of the Bumblebee" at 600 Beats Per Minute — According to RecordSetter.com, this is a new world record for 'fastest guitar player', ever.
As you'll see in the video, John starts off at 170 BPM and slowly works his way up to 600 BPM.
"Flight of the Bumblebee" is an orchestral interlude from Rimsky-Korsakov's opera "The Tale of Tsar Saltan," which he wrote in 1899 through 1900. The piece closes Act III, Tableau 1, of course!
People are attempting to break this record all the time. To check the current status of the category, visit RecordSetter's Fastest Guitar Player page. I'd love to see Herman Li from Dragonforce attempt to break this. Watch the video below… Read more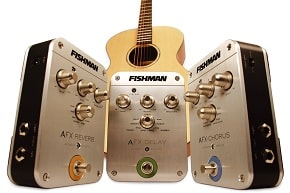 For years, ACOUSTIC-ELECTRIC players that wanted to process their instruments with effects have faced a dilemma. Because acoustic instruments have a refined, subtle sound, only studio-quality effects will do when you want to process acoustic tones. Read more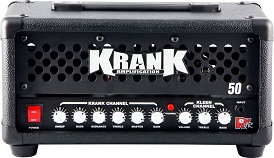 The guitar amp industry is not one with a lot of competition. While there are lots of people that make amps, you're basically going to find that what most people buy are from names like Marshall or Peavey. Which makes the way Krank was able to move from relatively obscure to a player with a laundry list of famous fans all the more impressive. Of course, making great products at prices normal mortals can actually afford probably helped.
The company's most famous and most popular amp has to be their Revolution model. It's versatile and provides a great clean sound, and it's the foundation of the Krank brand. The downside is that 100 watt amp has more volume than most guitarists need, and at $2,600 for a half stack, it's a big investment. Read more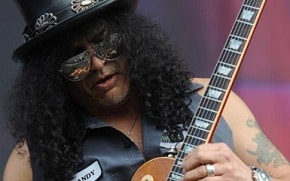 Happy 4th of July, everyone! In honor of today's independence day, I think it's fitting to share some videos of, what I would consider, some of the greatest guitar players to ever perform "The Star Spangled Banner". Read more