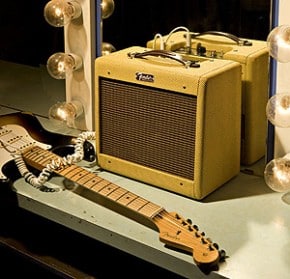 The introduction of Fender amplifiers almost coincided with the company's electric guitars in the mid 1940s. The earliest venture into the amp market by Fender was marked by the production of what they named the "Tweed Amps" which had an output ranging from three to seventy five watts. However, these amplifiers had an inbuilt Read more
Tags: fender amps history, fender amp, early fender amplifiers, history of fender amplifiers, peavey 410 ultra,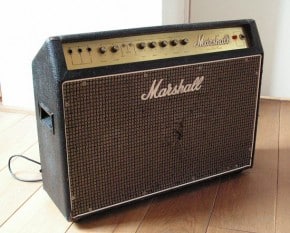 Continued on from "Gibson Firebird Guitar Born 1963"
Of course the electric guitar wouldn't have developed at all had it not been for amps. And the guitar amplifier would never have come into being had it not been for Mr. Lee De Forest, who invented the vacuum tube Read more
Tags: blackheart bh100h craigslist, fender tube amps from the sixties, LEO FENDER AMP IDEA MARSHALL, leo fender bassman 5F6A circuit rca manual, lindert guitar values, marshal copied the fender bass amp, who invented fender bassman,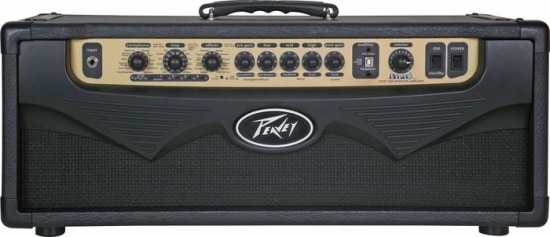 Since 1965, Peavey has built a reputation for making awesome guitar amplifiers, and they continue to evolve under the guidance of the company's founder, Hartley Peavey. Their reputation has been solidified with a series of amazing amps, such as the 6505, JSX Joe Satriani signature amp, the Valve Kings, XXX, the Classic series, the Windsor, and others. In the non-tube amp category, their patented TransTube technology is almost indistinguishable from real tube-driven amps, setting the standard for performance, tone, and affordability. And now, with their VYPYR series of amps, Peavey finds themselves at the forefront of the modeling amp race as well. Read more
Tags: how many tubes are in a peavey vypyr75, peavey tube power sponge, peavey vypers, peavey vypyr mods, peavey vypyr sounds great, vyper verses windsor, who knows anything about peavey amplifiers,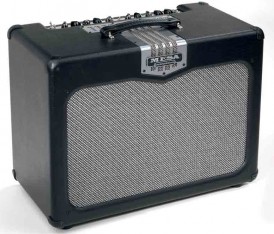 Here's a great review by our friends over at musicradar.com, here's what they had to say about this rockin' lil' amp – It wasn't long ago when we first tested the Mesa TransAtlantic TA-15, well now bigger brother, the TA30, is here.  It's called TransAtlantic because it spans classic British and US tones, specifically Vox-inspired when it comes to cleans and crunches in channel one.
Then in channel two it's a brief sojourn into mid-gained Marshall territory (Hi One) flanked by Mesa Boogie's more common post-Fender clean (Tweed) and high-gain tones (Hi Two), direct from the US of A: five modes in total.
The main rotary controls are straightforward; the only one requiring further explanation is the cut/master in channel one. When pulled out it's a master volume for the channel, and when pushed in becomes tone cut (essentially a master presence) control very similar to what you'd find on a Vox AC30. Read more
Tags: mesa boogie ta-30 review, mesa boogie transatlantic ta-30 review, mesa boogie transatlantic review, Review of Mesa ta30, mesa ta 30 review, mesa boogie transatlantic ta-30, mesa ta 30 transatlantic 30 r reviews, mesa boogie ta30 review, mesa boogie ta-30 reviews, mesa transatlantic review,
Many people are not familiar with the difference between class A and class A/B circuits, even tough it has a huge effect on an amplifier's tone. The basic answer is this: These two classes of amplification illustrate two different types of output tube (or power amp tube, as some people like to call them) wiring. Read more
Tags: differences between a class a in the class B guitar app, guitar amp class a circuits, differance between a class a and class a/b circuit, tube amp 2204 AB class shematic, the difference between class A and AB amps, how to understand class b amplifier, guitar difference between amp circuit, difference between class A and class A/B circuit, difference between class a and class a/b amp, Understanding Tube Amp Circuits,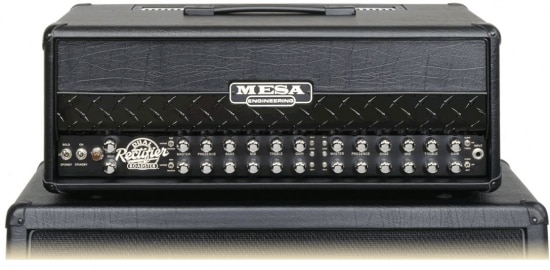 The almighty Mesa Boogie Roadster is a great sounding and versatile amp that is designed with the plug-in-and-play guitarist in mind. It is a brother to the Road King amp and is basically the same as the RK minus Mesa's Progressive Linkage technology and some other back-panel features that some feel a player needs an advanced engineering degree to operate.
The Roadster gives less tech-friendly players a number of foot-switchable options to craft their tones with, without the anxiety of tons of power amp features they don't understand. The Roadster's channels one and two give up classic clean tones that can be duplicated across both channels for rhythm and lead applications. They also have TWEED and BRIT modes that work with the mid frequencies to get classic American blues and British rock sounds from clean to clipped. These two channels would make a great sounding and versatile amp all by themselves. Channels three and four offer players all the legendary tones found in Mesa's Dual Rectifier Solo heads and contain all flavors of gain from mild to wild. Again, the sounds can be cloned across the channels for ultimate tonal control. Read more
Tags: mesa roadster, mesa boogie roadster, Mesa Boogie roadster head Schematics, mesa boogie roadster review, mesa roadster head, MESA ROADSTER REVIEWS 2013, mesa roadster speakers,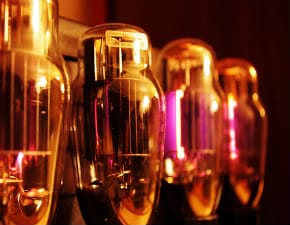 The basic technology behind the modern vacuum tube has been around since 1906. Yet few musicians seem to have even an elementary knowledge of this rather low-tech device. In reality, the various functions and characteristics of tubes are easily understood. What's more, once armed with this knowledge, you'll be better equipped to troubleshoot amplifier problems and to improve your guitar tone. Read more
Tags: retube, Guitar Tubes Guide, retube an amp, www retube mulher gzando, When to retube a guitar amp, how to retube an amp, what amp tubes are interchangeable, re-tube, re tubing an amplifier, interchangeable power tubes,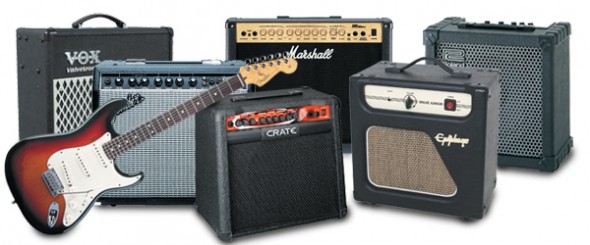 Given the variety of instruments and to top that the number of brands that are available can make selecting the right Guitar Bass Pedal a real nightmare! This guide will attempt to make your buying easy and simple for you. For the most part you only need to go in for the amplifier that falls within the price range within which you are willing to operate, compare a few products that are available and you are pretty much set. Read more
Tags: guitar amp buyers guide, buyers of amplifiers, guitar amp to be used at home with drummer within the amp,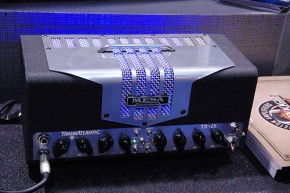 There seems to be an awful lot of interest these days in tube amps that put out lower amounts of power, especially in more boutique, cork-sniffing circles. Just about every amp company has some kind of lunchbox-sized head or ankle-biter combo that puts out five to fifteen watts of power, it appears, and many players are taking the bait and paying top bucks for these little guys. Devotees of these things claim that "five watts is plenty to gig with" and they are more than able to hang with a drummer. Personally, I have a hard time with that statement. Read more
Tags: Mesa Boogie TransAtlantic TA-15, top five boutique guitar amps -price -deal -deals -buy,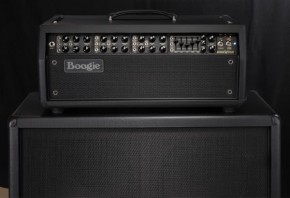 There are a few central debates that continually rage in this thing of ours, topics that never seem to get exhausted during online forum or real time arguing: Gibson vs. Fender, Fender vs. Marshall, Ginger vs. Mary Ann, Bud vs. Miller, and, most importantly, tube amps vs. solid state amps. These are the things guitarists think about. Now, I can't help you decide to play a Les Paul over a Strat or who to spend Read more
Tags: solid state amps vs tube amps, tube amplifier, tube amp vs digital amp, tube vs solid state amps, tube vs digital amplification, tube or solid state amp, tube amps vs solid state amps, tube vs solid state amp, tube amps vs solid state, tube amplifier vs solid state,