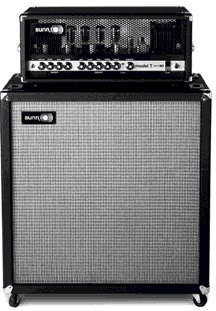 Like all great inventions, the first Sunn amps were born of necessity. After the Kingmen stormed the charts in 1963 with their megahit "Louie, Louie," the group's bassist, Norm Sundholm, found that his amp wasn't nearly loud enough for the large venues into wich his band was suddenly booked. He turned his brother Conrad for help, and by 1964 the pair had designed the world's first high powered bass amp. The next year, with rock experiencing a massive growth spurt, their Sun Musical Equipment Company was well on its way to a place in the rock music history books, supplying rock band from Cream and the Who to Queen and Kiss with thundering stacks of loud, reliable gear. Now, over a quarter-century after its birth, Sunn, which was purchased by Fender in 1985, is taking a second stab at rock greatness. If the Model T is any indication of great things, just look at some of the equipment Sunn had pulled off. Read more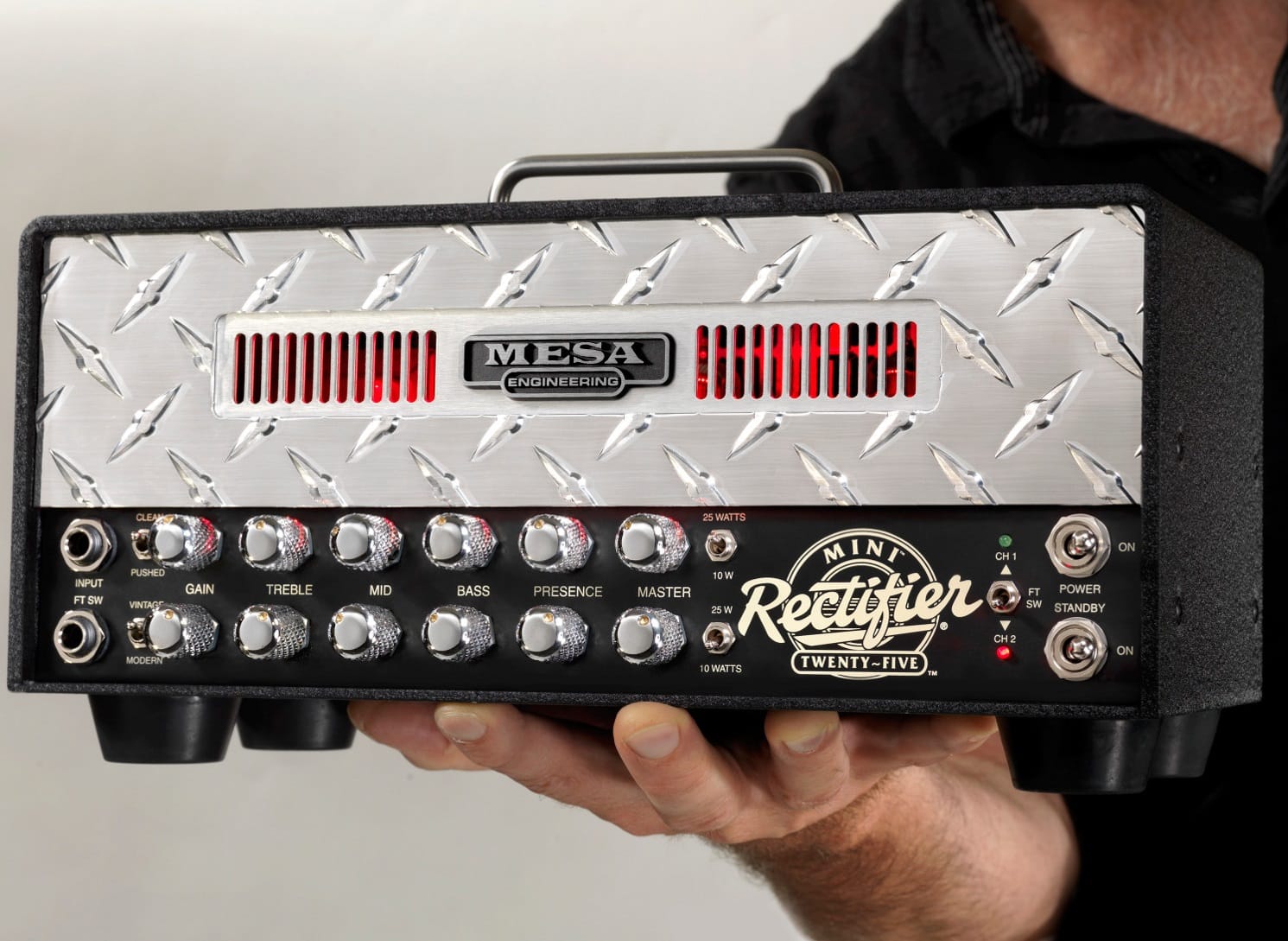 Looking at this device, the only thing that may come across as 'mini' about the Mesa/Boogie Mini Rectifier Twenty-Five amplifier for a guitar is the size. However, you will not believe the great things that it comes packing. It is powered by an EL-84 head that provides you with 2 channel and a 4-mode operation that provides you with complete control over your tones. The two channels provided enables you to switch between 25 watts and 10 watts making it a perfect amplifier for a practice room, a studio and even the stage. Taking a closer look at the mini, you will appreciate the built in effects, the footswitch as well as the aluminium enclosure that it comes in. to learn more on the equipment, read on. Read more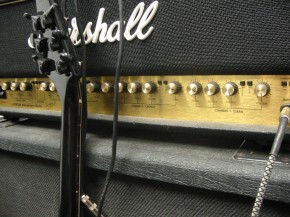 Marshall is one of the most reputed guitar amplifier manufacturers in the world. The history of Marshall Amplifiers is a really interesting one and the company with its excellent products has indeed rewritten the way a genre of music is heard! Many guitarists to date prefer the signature Marshall "crunch sound" which only Marshal amps can deliver. The company throughout its history has indeed developed many models which have been extremely well received by both veteran and entry level players and it continues to do so till date. Read more
Roland launches the most powerful guitar amplifier in the CUBE-Series lineup, the new Roland CUBE 80X guitar amplifier expands on Roland's top-selling CUBE-60. The Cube 80-X delivers a massive 80-watts of power through a 12-inch speaker, and features a switchable clean and lead channel designed from its renowned predecessor, CUBE-60 series.
Roland Cube 80X Guitar Amplifier
Not only does the Roland CUBE-80X offer more power, it adds exciting new features to the guitarworld of portable amps, including a new "Looper" function and "Solo" function with memory capability. The direct recallable SOLO function stores the settings of each and every LEAD channel control, allowing you an easy to use third channel option. In addition, the boost feature can be toggled via the footswitch. Ten onboard COSM amp models include the new "DLX COMBO". Also onboard the CUBE 80X is six classic Roland effects with independently controllable reverb and delay, including a model of the classic spring reverb for a natural sound. Read more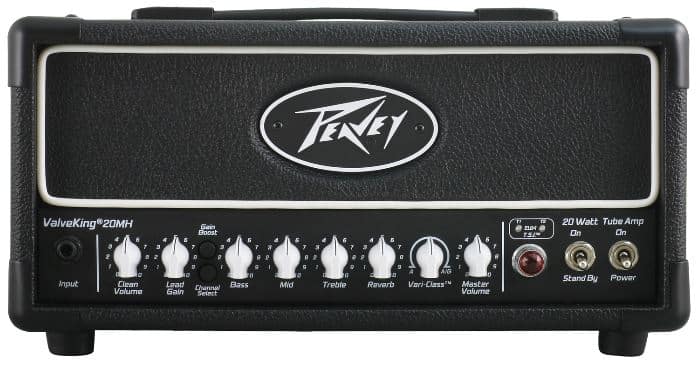 When it comes to rocking it out on stage or in the studio, you need a reliable amplifier that can provide that big tube tone. In this regard, Peavey's ValveKing II Micro-head seems to be on everyone's lips.
Boasting top-of-the-line features such: as a switchable 20W/5W/1W power output, three 12AX7 tubes, pair of EL84 power tubes, and a USB recording output. The Peavey Valve King II micro may be what you've been looking for.
In this Peavey ValveKing II review, we examine whether this unit is worth your money. Read more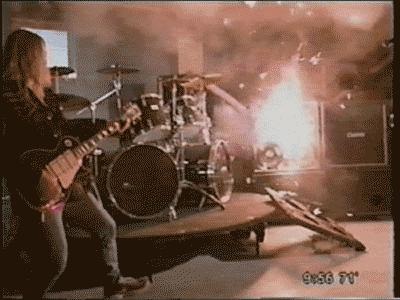 To get the most out of your tube amp, which can be a hefty investment, here are some easy to follow handling and maintenance tips. There's no arguing that tube amps still set the standard for tone – modern solid state and digital amps merely emulate the tube amps of the past. The unfortunate drawback however, is that tube amps are more expensive and fragile compared to solid state alternatives. Repairs and maintenance add to the already high costs of tube amps. Thankfully, some of these extra expenses can be avoided with proper care and maintenance. Read more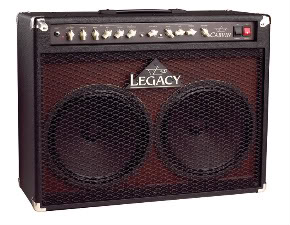 We were more than a bit surprised when this underrated, business-like amp slipped from its cardboard carton. No fluorescent floral Tolex? No trans-dimensional quantum drive? Not even a monkey grip? Steve Vai designed this, didn't he? Read more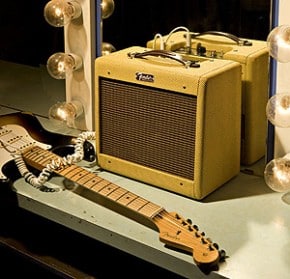 The introduction of Fender amplifiers almost coincided with the company's electric guitars in the mid 1940s. The earliest venture into the amp market by Fender was marked by the production of what they named the "Tweed Amps" which had an output ranging from three to seventy five watts. However, these amplifiers had an inbuilt Read more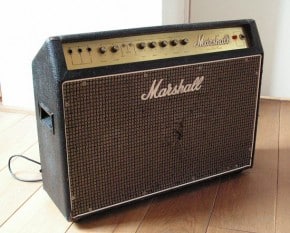 Continued on from "Gibson Firebird Guitar Born 1963"
Of course the electric guitar wouldn't have developed at all had it not been for amps. And the guitar amplifier would never have come into being had it not been for Mr. Lee De Forest, who invented the vacuum tube Read more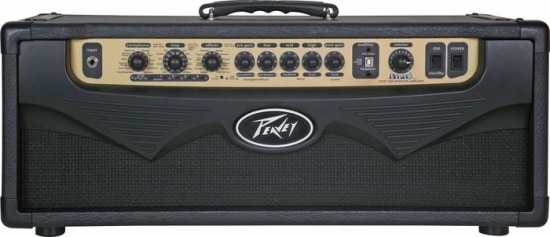 Since 1965, Peavey has built a reputation for making awesome guitar amplifiers, and they continue to evolve under the guidance of the company's founder, Hartley Peavey. Their reputation has been solidified with a series of amazing amps, such as the 6505, JSX Joe Satriani signature amp, the Valve Kings, XXX, the Classic series, the Windsor, and others. In the non-tube amp category, their patented TransTube technology is almost indistinguishable from real tube-driven amps, setting the standard for performance, tone, and affordability. And now, with their VYPYR series of amps, Peavey finds themselves at the forefront of the modeling amp race as well. Read more