This is a new song titled 'On the Backs of Angels,' will be the first track on the upcoming A Dramatic Turn Of Events album.
The song is the first time anyone has heard any new music from the group since founding member Mike Portnoy departed. On the Backs of Angels features Mike Mangini, the recently acquired drummer who replaced Portnoy after a lengthy audition process that was filmed for a documentary.
The song will be featured on 'A Dramatic Turn of Events,' Dream Theater's upcoming 11th studio album. Mixed by veteran engineer Andy Wallace, who was involved in Slayer's Reign In Blood and Nirvana's Nevermind albums. Wallace also mixed Avenged Sevenfold's Nightmare. Read more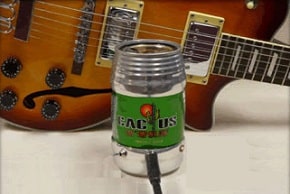 The first step in building your very own beer can amplifier will be to get an empty can of the beer of your choice. After you have your empty can you will need to remove the bottom of the can. With a little bit of patience and a razor knife, this can be done quite easily. Read more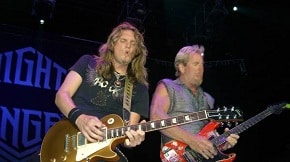 Many other guitarists have tried to emulate Angus Young's distinctive guitar tone and fail. Night Ranger's rhythm guitarist, Brad Gillis, stated in an interview conducted by Noisecreep.com if he had any reservations about taking on such a feat. Read more
Gear Vault received depressing news that Jared Southwick, guitarist of
The Dream Is Dead
and
Harakiri
, had passed away as a result of a liver and kidney condition — Southwick was hospitalized earlier this month. His condition rapidly deteriorated.
Jared Southwick passed away Thursday, June 23, 2011.
The Dream Is Dead was a politically charged hardcore punk band based in Indianapolis, Indiana. The band was formed in 2000 with the sole desire of putting friction, abrasiveness, and politics back into the watered down hardcore scene. Read more
Limp Bizkit have released their new video titled Gold Cobra — The song is the title track of the band's long-overdue 5th studio album, which is scheduled for release on June 28th 2011. The album was recorded with the group's original line-up; Fred Durst, Wes Borland, John Otto, Sam Rivers. and DJ Lethal. Wes Borland has a savvy-ness about the way he plays guitar. Notice how his costume in the video changes from white to black. His hair looks like it could kill someone.
Fred Durst commented:
We've come full circle to absolutely own who we are as a band, an undisputed five-piece rap rock powerhouse who crushes every stage we play.
Gold Cobra will come in several configurations. The standard release will feature 13 new songs while the deluxe edition will feature 16 new songs. Additionally, fans can purchase a physical CD that has 17 original songs exclusively at Best Buy [chain stores], and that same release of 16 songs will be available digitally at Napster.com [online]. Read more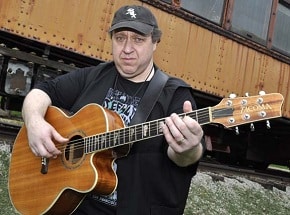 All of us guitar nuts are always trying to figure out what is going to be the next hot instrument, especially in the collector category. I, and many others, can tell stories about owning cool but under-the-radar pieces that we sold for pennies before they got hot in the market. Read more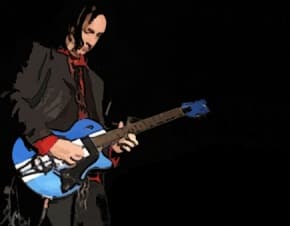 Stand on any street corner and yell "AND I'M FREEEEE!",  and you will undoubtedly get the response "FREE FALLIN!". Now walk up to one of the responders, and ask them, "Who is that?" Again, they will surely say, "Tom Petty". Which is true—to a point. Everyone knows the jaw-dropping  catchy hooks and choruses that can be found in the lining of Pettys songs, but few of them really know where the guitar credit should go. Read more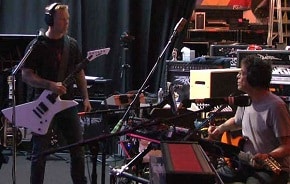 Apocalipsis, apocalisse, or apocalypse. All of these words mean the end of the world. There is one other word for it—Lou Reed. At least in a musical sense. Read more

Here is an older video of Mike Edison, former publisher of High Times, performing on his bong guitar. What Mike is playing (and smoking from) is a guitar named "ChroniCaster", which is essentially a bong built into a Jaguar-style guitar, with a body made of high-impact, see-thru plexiglass. The guitar's hot P-90 pickups are shielded by a special mold that helps keep marijuana resin out. The bong guitar was built by Joe Naylor of Reverend Guitars. Now he just needs to fit his leopard print fez hat with a beer can holder. Check out the video below… Read more

DigiTech goes more tech — DigiTech recently announces the all-new iPB-10 Multi-Effects unit that is programmable with your iPad. You can build your own pedalboard unit with a simple swipe of your finger. Is this something you'd use? Let's check it out… Read more