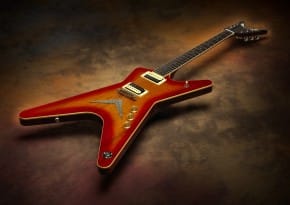 Dean ML Guitar – I'm willing to wager that every guitar player has heard or played a Dean Guitar. Of course you recognize Dean's distinctive winged logo and diverse body shape of the ever so popular Dean ML, but do you know where it all comes from? Read more
"Dream Factory" commemorates Telecaster history with reproductions of historic prototype, Broadcaster, Nocaster and Esquire models
Presser — The Fender Custom Shop in Corona, Calif., is proud to introduce a very special series of limited edition instruments issued in celebration—or rather "Tele-Bration"—of Fender's very first solid-body electric guitar, the Telecaster, which has reached its 60th anniversary in 2010.
The Custom Shop's 60th anniversary Tele-Bration series commemorates the very earliest models of what would by early 1951 be called the Telecaster. The five Tele-Bration guitars present finely crafted reproductions of several of Fender's most collectible historic instruments—each limited to 60 guitars—and will be released sequentially beginning in summer 2010. Further, each guitar comes with a Custom Shop Tele-Bration ring notebook containing yellow legal pad copies of George Fullerton's handwritten notes about the history of the Telecaster's very earliest days. Read more
In an ongoing effort to offer high-end features, unsurpassed quality and maximum value to both retailers and consumers, Drum Workshop, Inc. has announced the addition of the Mainstage Series to its value-priced line up.
Designed to offer entry-level players, educators and parents a complete turnkey package, Pacific's new Mainstage Series includes a durable wrapped finish that's available in two distinct colors, Bronze Metallic and Black Metallic. The 5-piece kits come in F.A.S.T. sizes, which include 8×10", 9×12", 14×16" toms, 16×22" kick and matching 5×14 snare and retails for $1,166.99 with a Pacific hardware pack that contains a CB700 cymbal boom stand, CS700 straight cymbal stand, SS700 snare stand, HH700 hi-hat stand and drum throne. The complete set-up also includes Sabian SBR crash, ride and hi-hat cymbals. Read more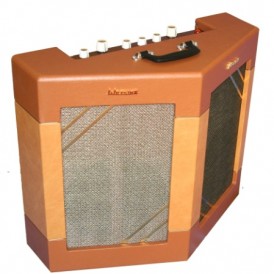 British Amplifiers are happy to reveal that a limited edition Golden Anniversary reissue of the world famous Watkins Dominator V Front guitar amplifier has been released.
In celebration for 50 years of the Watkins Dominator, Charlie Watkins of WEM Watkins has licensed a assembly of only 100 of these legendary amplifiers to be crafted by British Amplifiers in a strikingly beautiful "Golden Anniversary" livery. Each of these special Dominators carries Charlie Watkins name personally signed on both the chassis and a letter of authenticity made out to each new owner. It is anticipated that with such provenance, these reissue will itself become extremely collectible items of musical history in the future. Read more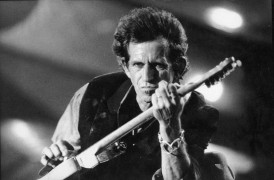 Rolling Stones are one of the greatest rock bands of all time, so of course everyone should be familiar with this band. You have heard their music, you watched their biography on VH1, and you probably even see people wearing a Rolling Stones logoed t-shirts every day. It is safe to say that this band has made themselves into something bigger than life. Read more
Online guitar tabs, transcribed versions of popular tunes done by millions of our fellow pickers and posted on the web, have become the preferred method of song learning for a great many players. They are readily available on scores of tab sites and offer a fast and easy alternative to more traditional types of knowledge-gathering. The question I ask today is this: is posting one's own version of someone else's song a violation of their copyright and therefore against the law? Read more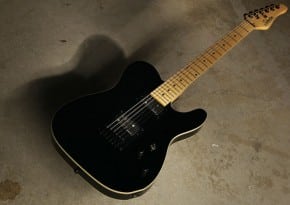 Schechter began as a mere guitar repair shop back in 1976 when it was founded. The name comes from David Schecter, one of the founders of Schecter Guitar Research. Read more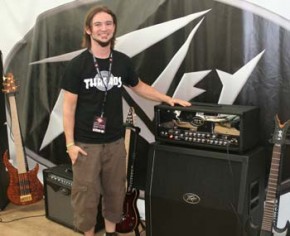 Peavey may not have the most recognizable or distinct guitar models, but they're still among one of the most popular amplifier and electronics manufacturers to date. Read more
Squier is a second-line guitar company that sells low cost products akin to those of Fender Guitars, which was not always the case. Read History of Squier Guitars.


Squier's trademark comes from the Squiers, an English immigrant family. The family's first settler, Jerome Bonaparte Squier, built and repaired violins together with his son in Boston during the late 19th century. Victor Carroll Squire, Jerome's son, eventually settled at Battle Creek, Michigan, where he founded his own string shop named V.C. Squier Company. The company's first contact with Fender came in the 1950s, when Squier began making electric guitar strings for Fender's first products. Read more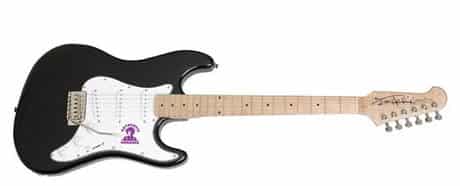 Remember last fall when Gear-Vault broke the news about the Gibson Hendrix Strat? The controversy it caused was astounding. Soon after, we followed up with the post "Gibson Hendrix Strat – The People Are Pissed!", to let your voices be heard. Subsequently, less than a month later Gibson Guitars felt the heat and removed all their content about the new Hendrix Stratocaster; everything just vanished into thin air. That prompted us to publish "Gibson Hendrix Strat – Operation: Cover-Up!". Finally Gibson Guitars CEO, Henry Juszkiewicz, came forward with some new information about the Gibson Hendrix guitar. He talks about why Gibson pulled the guitar from production and why they pulled it. He even sounds a tad bit disappointed by it. Read more